I'm an unabashed book series lover. If a book is the first in a series, as opposed to a standalone, I'm 80% more likely to read it (I just pulled that percentage out of my ass, but it's probably accurate.)
With that in mind, I have no idea how I'm going to whittle down my favourite series to just my top five, but at the very least an attempt will be made and I'm proud of myself for that.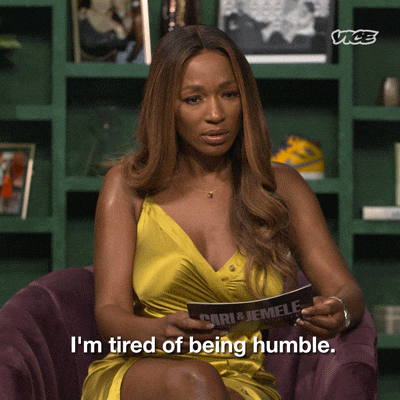 Without further ado, and in no particular order – actually in a very specific order – here are my choices.
Trust me when I say, this was agonizing in the most bookish way possible.
---
1. The UNSUB series by Meg Gardiner.
I feel like I'm on a hair trigger. Any time someone asks me what I recommend or mentions the name "Meg," or starts to say something the begins with the sound "un", I am immediately thinking of these books and trying to shove them down people's throats.
They focus on FBI Agent Caitlin Hendrix and her hunt of the U.S.'s most dangerous and twisted killers.
All of the stars.
2. The Taylor Jackson Series by J.T. Ellison
This series has been around since 2007 and I've been reading it since that time. I am not old. It has so far reached a total of eight books. If you're looking for a series featuring a badass bitch of a detective, crazy cases and personal drama than this is hands-down the series for you.
I've been following J.T.'s career since the beginning and even though she hasn't written a new Taylor Jackson novel in a while, I will wait for one forever #truelove
3. The Ren Bryce Series by Alex Barclay
If you're not reading Alex Barclay, you are missing out. And that is in no way an exaggeration. She's a funny, edgy, expressive female writer in the mystery/thriller game and her series lead character, Ren Bryce, is a force of nature.
4. The Archie Sheridan & Gretchen Lowell Series by Chelsea Cain
An embattled detective with personal demons and the female Hannibal Lecter who is obsessed with him? I mean, does it get any better than this? No. The answer is no.
5. The Valerie Hart Series by Saul Black
This is a dark and sexy mystery-thriller series with twisted crimes and twisted killers and twisted cops. I read the first book during a time when my grandmother was in the hospital dying, and the tone was exactly the kind of comfort I needed. I wanted to be with people who were just as angry and depressed as I was. People who, instead of popping champagne when they caught the bad guy, were still cynical and angry.
🔪Special mentions:

The Dr. Samantha Owens Series by J.T. Ellison
The Maggie O'Dell Series by Alex Kava
The Jo Beckett Series by Meg Gardiner
The Charlie Davidson Series by Darynda Jones
The D.I. Kim Stone Series by Angela Marsons
The Zoe Goldman Series by Sandra Block
The D.D. Warren Series by Lisa Gardiner
Also…
🔪Special mentions for "series I only read book #1 of but was totally in love with and fully intend to read the rest of" (it's a bit wordy but completely accurate):

The Stillhouse Lake Series by Rachel Caine
The 4MK Thriller Series by J.D. Barker
The Detective Jude Fontaine Series by Anne Fraiser
The Keye Street Series by Amanda Kyle Williams
The Audrey Harte series by Kate Kessler
The Will Trent Series by Karin Slaughter
The Smoky Barrett Series by Cody McFadyen
🔪And the award for "the worst series I keep reading for who knows what fucking reason" goes to….

The Women's Murder Club Series by James Patterson and Maxine Paetro.
Honestly each book is such a piece of shit. For ME. You might love them. But, I have the best time reading them knowing I'm going to get a great ranting review out of it.
I'm looking back and realizing that my ability to whittle down my favourite series was severely lacking in effort, and my attempts to cheat the system are transparent and obvious.
I'll go back to being humble.
---
Later, Booknerds ✌️🔪