"People live through such pain only once; pain comes again, but it finds a tougher surface."

★★★
Opening Hook: Start your egg timers
Main Character: A fish-out-of-water, almost literally.
Plot Twisty-ness: Too busy writing characters making out to remember to write the twists
---
I'm going to try to be nice.
And I'm going to try to be nice because while I didn't really love this like I wanted to, I also didn't hate it on its face. It's not a bad novel in terms of writing, in fact, I think Stephanie Perkins has a promising narrative voice, she just doesn't know what's she's doing with a horror novel.
I read this as part of my search to find a YA thriller that I actually want to rave about after I finish the last page, and I had high hopes this would be that novel.
It's supposed to be a horror/thriller. It's supposed to be, as per the promotion, "Scream meets YA." The title, the cover – it's all saying READ ME SO I CAN SCARE YOU!
You compare something to Scream and I say GIMME NOW.
I love Scream. I love all teen slashers. I grew up on that shit. It's an important part of my developmental stages from child to teen to adult… which probably explains a lot.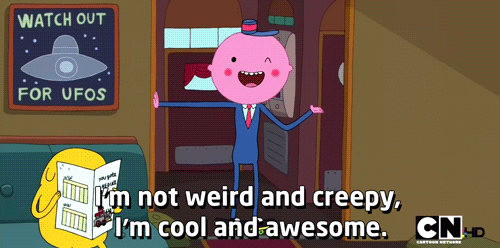 But this is only comparable to Scream in the most basic way.
Teens. Killer killing those teens. Small town scared. End of.
This is not a horror. Though it did start off with enough sinister vibe to really catch my attention, the rest of the novel failed to live up to that feeling of suspense.
This is, for all intents and purposes, a romance novel set against a horror story backdrop.
This is horny teens fucking and drooling over each other, and then in between some random characters, who you don't give a shit about, die.
Continue reading "Review: There's Someone Inside Your House by Stephanie Perkins" →