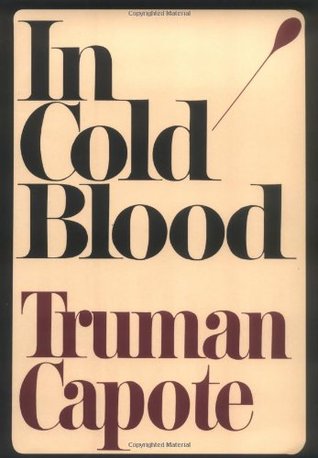 ★★½
Random House | 1966
I have an unhealthy obsession totally normal interest in true crime. I love mystery-crime fiction. And I'm not comfortable just resting on my laurels and staying in the here-and-now. I want to know the history of the things I love. I want to have developed an appreciation for those that came before and helped contribute to making these genres as accessible as they are, and as artistic as they've become.
I also want to be that girl who reads classic novels and has a nighttime face routine and wakes up early to take her dog for a walk before making a fresh smoothie full of kale or cucumber or like avocado toast. Whatever the healthy people are doing these days.
But if my reading experience with In Cold Blood has taught me anything it's that I'm none of those things and classic novels are boring as shit. I got out of bed this morning fifteen minutes before I needed to leave. And I don't give a fuck.
Okay, maybe that's a bit dramatic. I give a tiny baby of a fuck and not all classic novels suck. #NotAllClassicNovels.
Honestly, I'm super disappointed that I didn't like this. I feel like I should have. It's almost a rite of passage to read this book if you're in the murderino scene. It's so popular and has all those keywords on the cover – "spell-binding", "masterpiece…"
WHAT IS WRONG WITH ME? This book is giving me an extensional crisis.
In Cold Blood was written over a period of seven years and published in 1966. It was not the first true crime novel ever written, but it is the first to bring the true crime genre to mainstream culture. Capote created the blueprint. He's a trailblazer.
And I didn't like it?! I DIDN'T LIKE IT.
Continue reading

"Review: In Cold Blood by Truman Capote"