"Little girls are different from little boys: they're made of sugar and spice and scar for life."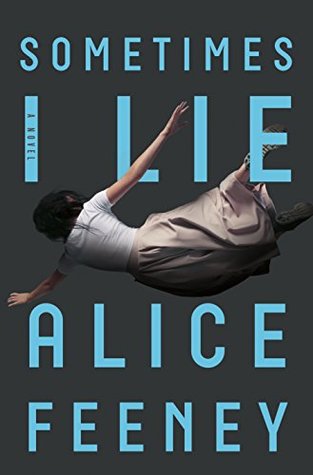 ★★★★
Flatiron Books | 2017
Opening Hook: It's probably a lie.
Main Character: Unreliable narrator meets Weekend at Bernie's.
Plot Twisty-ness: Everything but the kitchen sink.
---
Truthfully, I only read this because I found out Sarah Michelle Gellar and Ellen are turning it into a mini-series. And I am not the kind of Buffy fangirl to ignore a Sarah Michelle project. So here we are.
I'm so sorry to my more discerning thriller friends who really didn't like this and were hoping I'd be busting in here with a signature snotty review about how crap this book is; how it took every element of a thriller novel it could possibly fucking think of and used all of them on one character in a short 260-page sitting.
But I'm not.
Because this entertained the fuck out of me.
Maybe I'm still feeling the holiday glow that's keeping my heart three times its normal size, like the Grinch, but this book hit me in all the right psychological thriller sweet spots. I was so enamoured that I read it over one Saturday afternoon.
Continue reading

"Review: Sometimes I Lie by Alice Feeney"