"It was growing dark, and somehow the shadows made it feel as if all the trees had taken a collective step towards the house, edging in to shut out the sky."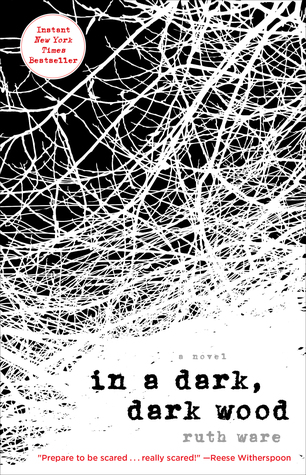 ★★★
Gallery/Scout Press | 2016
This is an atmospherical oddball psychological mystery suspense novel that I liked….and at the same time I fucking hated? Like I'm so torn. Save me.
Here's the problem. The main protagonist, Nora, is a fucking loser. I'm just going to put it out there. She's a loser.
She's 26 years old and still pining away for the boyfriend she had when she was 16. Come on! Ok, sure, it was a messy breakup, he broke your heart into a million tiny teenager girl shaped pieces and you never got closure. But how does someone never move on, like at all? Has she ever had sex with someone else? Gone on a date? Apparently not. So just…come on!
How many grown ass women are out there decidedly becoming Bridget Jones re-virginanized spinsters because their high school sweetheart peaced-out during a difficult time in your life? SHOW OF HANDS PLEASE…I won't judge, despite what this review might suggest. I just need a headcount and to tell you to get over it! Find a man (not a boy) that knows how to work a G-spot and you'll be over that high school flake in no time. Gotdamnit, NORA!
"I have not spoken to him for ten years, but I thought of him every single day."
BARF.
Continue reading

"Review: In A Dark, Dark Wood by Ruth Ware"