★★
MIRA | 2016
Opening Hook: A child's jam-hand marks on a murder scene.
Main Character: A Swedish robot with advanced A.I.
Plot Twisty-Ness: A by-the-book snoozer procedural.
---
I'll be honest, the only reason I read this was because of the cover. It's pretty sexy.
Unfortunately, outside of that shallow element, this book didn't work for me at all. And go figure, basing a decision on literally nothing of depth didn't leave me fulfilled. Shocking.
I'll chalk up my low-rating of this Scandinavian thriller to an all-encompassing "lost in translation" excuse. But in my typical nature of full disclosure, the other reviews I've read have said even the original language version is a sleeper. TBR at your own risk.
What we get with this story is a prosecutor, Jana Berzelius, working with the local PD to find the killer of a man who served as the head of the country's migration board. You go from this dead guy, to a dead boy, to a missing girl and it's all tied up in a sex trafficking ring. Jana has a personal history with some of this as well, so she turns into a little bit of a vigilante, which seems to be against her nature.
The synopsis for me wasn't what would typically catch my eye, but combined with that striking cover I thought WHAT THE HELL, I'LL TRY IT. And here I am now: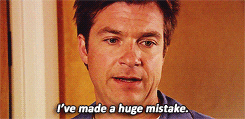 Continue reading

"Review: Marked for Life (Jana Berzelius, #1) by Emelie Schepp"