Happy Boxing Day, Nerds! And for everyone in the U.S., hey suckers! Sorry, you all had to go back to work today while we get a second stat holiday!
But truly, I hope everyone had a lovely holiday season, no matter what you celebrate.
I'm probably still in my PJs, hopefully playing a new game I got as a gift from my husband after dropping heavy hints since my birthday about what I wanted next. *cough Hellblade cough*
My in-laws are probably about to hit the road to get home to NY, taking my stepkid with them so he can reluctantly spend some time with his mom who makes him feel, quote "trapped." Aw yes, the pitfalls of having a shitty parent who you still have forced visitation with. The true meaning of Christmas… wait…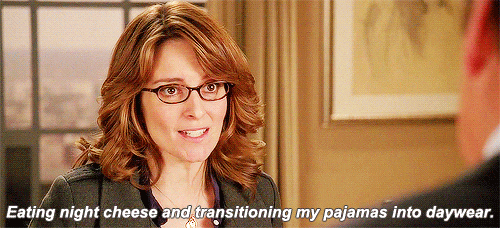 On a happier note, come Friday I will have officially started my three weeks of vacation that I've been saving all year. And Omigod, I need this break so bad. I'm going to be reading and reading and playing games and reading and rotating a nearly endless supply of jogging pants for the next 19 days.
You can expect a lot of scheduled posts that I wrote the week before Christmas. But I'll come in fresh for any reviews I have. To be honest, using the schedule feature is probably what I should be doing since starting this blog. Maybe then you'd have more of my salty AF reviews and ranty writings to read.
With that in mind, this post is dedicated to all my bookish resolutions for 2019.
The New Year is literally just around the corner and with that comes a lot of "new year, new me" bullshit posts about health and diet and being a better person. But not this one. Nope, not me. It's going to be "new year, same me" for real. I just want to make a few tweaks to the bookish side of my life, but I promise to stay the same girl you grew to know in 2018.
Continue reading

"Booknerd Wednesday: My Bookish New Years Resolutions"