I'm not afraid of storms, for I'm learning how to sail my ship.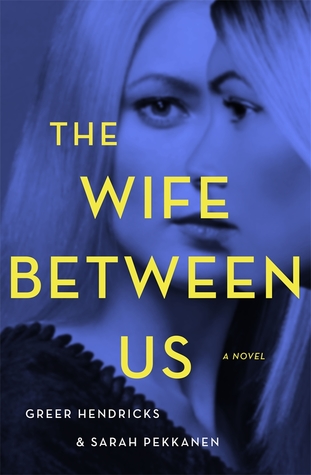 ★★★½
St. Martin's Press | 2018
Opening Hook: Wife turned ex turned stalker
Main Character: Like a baby deer learning how to walk, but after being gaslit by a psychopath
Plot Twisty-ness: More wavy, less twisty.
---
This book is the direction that The Last Mrs. Parrish should have gone instead of being the misogynistic piece of garbage it turned out to be. I don't know why everyone likes that book so much, or why it's being made into a movie, but I'm very disappointed in each and every one of you who back it as a good book. And I'm telling your fucking parents. Don't @ me.
The Wife Between Us doesn't fully realize it's potential as a domestic thriller in a way that was satisfying to me. While the quite and calculating approach the authors seem to prefer worked really well in Hendrick's and Pekkanen's other novel An Anonymous Girl, here it made the narrative less thrilling and more soap opera-ish than I would have wanted.
Where The Last Mrs. Parrish tried to convince the reader that domestic abuse is okay as long as the "replacement wife" fucking sucks enough to "deserve" it, this book pumped the breaks before completely going in that direction. Instead, there is a moment of, "Oopsie! I guess it wasn't very nice of me to make that woman take my place in my abusive relationship."
You think?!
Continue reading

"Review: The Wife Between Us by Greer Hendricks and Sarah Pekkanen"