★★★★
Thomas & Mercer | 2019
Opening Hook: Déjà vu
Main Character: Not yet living up to her description
Plot Twisty-ness: Almost came from 4chan
---
Listen, I like this series!! Maybe it won't sound like it for the bulk of this review, but I do. I like the character of Ziba. I think she's interesting, layered and a tough female character in this genre. But this sequel to Blood for Blood persists in my biggest problem from the first book – Ziba, and the rest of the cops, are starting to seem really fucking dumb. Ziba is described as a highly skilled criminal profiler and ex-special forces badass, but she consistently whiffs on seeing the very obvious answer to a mystery. She takes FOR👏EV👏ER to pick up a clue the reader will catch immediately. That's a problem.
This is mostly an author issue. The being, Selman thinks she's writing something very twisty and hard to figure out, but she's not, so the highly-skilled main character doesn't live up to the big description she's been given. The reader will be screaming "HELLOOO!!! How are you not getting this?!" at Ziba about halfway through.
I wish it wasn't so. I truly do. Because this UK-based crime series is heads above other UK-crime series in a lot of ways – no recycled tropes or character types, and no fucking book covers of a woman in a red coat walking through some kind of goddamn field.
Where are you going, lady?! The crimes happened in central London! There's nothing in that field!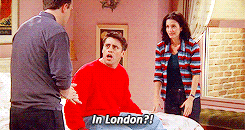 Continue reading

"Review: Nothing to Lose (Ziba MacKenzie, #2) by Victoria Selman"