★★★
Delacorte Press | 2019
Opening Hook: Jamie Lee this Prom Queen ain't.
Main Character: A Murderino Nancy Drew.
Plot Twisty-ness: Boiled chicken without seasoning.
---
Ughhhhhh…
Here we are again. Welcome to yet another edition of "Krystin tries to read YA!"
Aside from Undead Girl Gang, which I totally fucking loved, I feel like I've been trying for 84 years like that lady from Titanic to get into YA mystery/thrillers and it's just one disappointment after the next.
That's not to say that the books aren't good. Okay? Calm your energy. I'm not here to shit on your genre of choice. In almost every case, it's has been an "it's me, not you" situation. I am just not the right audience for this genre.
I wish I was! I would love to relax with a YA thriller because the R-rated shit can get to be a bit too much. Being constantly inundated with the most heinous plotlines can warp a person who also watches too much news. This planet is a dumpster fire. Yes, I see a therapist regularly, thank you.
I feel like a YA thriller would really help me unwind. Alas, of the 55 books on my "young-adult" Goodreads shelf, I have like 3 of them.
THREE.
Overall, these books make me feel very much like…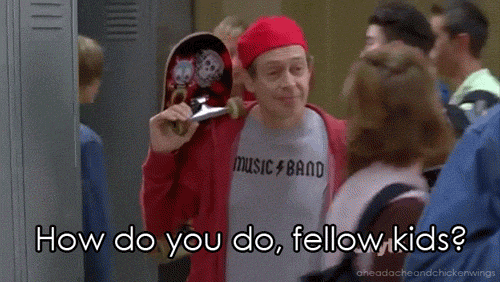 Continue reading

"Review: Two Can Keep a Secret by Karen McManus"