"…we often mistake love for fireworks – for drama and dysfunction. But real love is very quiet, very still. It's boring, if seen from the perspective of high drama. Love is deep and calm – and constant."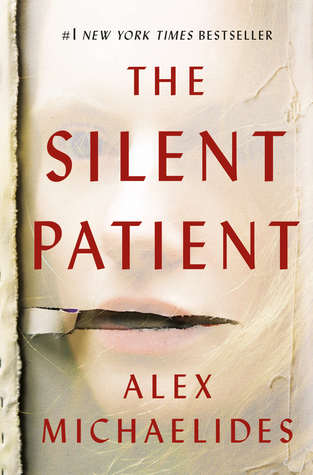 ★★★★
Celadon Books | 2019
Opening Hook: You know how you want to kill your spouse sometimes?
Main Character: Creases his jeans, eats oatmeal, probably.
Plot Twisty-ness: A clever, tricky bitch.
---
There was a lot of hype surrounding this book's release, and for the most part, it was deserved. I mean, it didn't totally blow my tits off, and it wasn't necessarily reinventing the wheel when it comes to thrillers with unreliable narrators. But, for a debut novel, it's pretty impressive and I had a fun time reading it, so one erection eggplant up for Mr. Michaelides.
Alicia, an artist, killed her photographer husband. Shot him in the head repeatedly while he was tied to a chair, as a matter of fact. And she's been silent every day since. Locked up in a psych hospital, she hasn't uttered a word in nearly 7 years.
Theo Faber is a psychotherapist who is overly confident in his belief that he can crack Alicia's silent nut, as it were. He takes a job in the hospital where she is locked up and starts his mostly one-sided conversations in the hopes of getting Alicia to finally explain why she did what she did to her husband, who by all accounts, she was madly in love with.
I don't know about all of you, but while I jokingly say I'd like to murder the shit out of my husband sometimes, I don't really mean it. …Well… mostly I don't mean it. But I swear to Thor, when he clips his toenails in bed I could really, truly smother him with a pillow.
Anyway!
Continue reading

"Review: The Silent Patient by Alex Michaelides"