Attention Murderinos! Today's post is solely dedicated to the world of My Favorite Murder!
If you don't know what that is, then you must not be a true crime fan, because Georgia Hardstark and Karen Kilgariff are fucking RUNNING the true crime game right now.
Last September, I saw them live in Toronto. That was a crazy-ass show and I think I left the Sony Centre with hearing loss. Murderinos were losing their damn minds like One Direction just walked out onto the stage (One Direction is still a thing, right?)
Even though I'm a little bit behind on my podcast listening, I'm a Murderino for life. I've spent a lot of my hard earned money on their merchandise, including two sweaters, a t-shirt, some stickers that adorn my tablet case and most recently, a new keychain from an independent creator on Etsy that says "LOCK YOUR FUCKING DOOR." It's perfect and I can't wait for it to ship.
These ladies are about to get even more of my dolla-bills, because it's just been announced that they have a book coming out, published by MacMillan!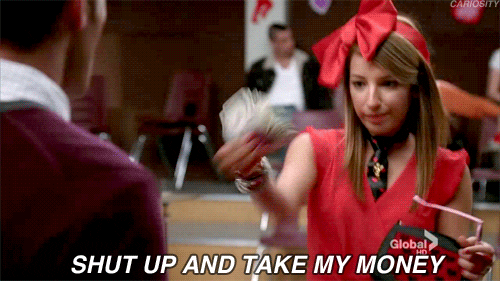 That's right! Titled Stay Sexy and Don't Get Murdered (what else would they call it?), this essential reading material is set to be released on May 28th next year. You can pre-order it RIGHT NOW here.