Good morning friends, lovers and strangers! It feels sooo goood to be back with a new edition of #TCT.
The end of August was SO busy for me I barely posted anything around here, but I got a lot done at home, so I'm not complaining. We're just here for a good time, right?
Before we get into it, how was everyone's long weekend?! Really, I want to know. I had a family BBQ, played some Battleborn with my husband and yesterday I deep cleaned my car.
You don't understand what a big deal that was. I bought my car in 2015 and this was the first time I've ever cleaned the inside of it.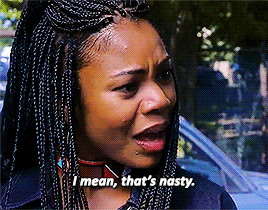 It was time. There were puppy puke stains everywhere. A little heads up that puppies can have motion sickness for the first year of their life would have been nice.
Besides that, I've been doing so much stuff at home all month that last week I actually slipped a disk in my lower back and I was laid up in bed for three days. Welcome to your 30s – where a Sunday afternoon of yard work means you are a cripple for half the week.
We also had some crazy excitement about two weeks ago in my neighbourhood. And that's what this post is going to be about. That's right! When I say MY HOMETOWN MURDER, I fucking mean it!
Continue reading

"True Crime Tuesday: My Hometown Murder"