"You can convince anybody of anything if you just push it at them all of the time. They may not believe it 100 percent, but they will still draw opinions from it, especially if they have no other information to draw their opinions from."
★★★★
W.W. Norton & Company | 1974
Opening Brainwashing: The lowest of low hanging fruit.
Main Cult Leader: The folk singer with the swastika seems on the up-and-up
True Crimey-ness: Pop culture murder
---
Everyone and their mother knows the story of Charles Manson. Or at least the bullet points, because the bullet points are fucking insane. Crazy "hippie" cult leader who brainwashed otherwise normal young people into brutally murdering pregnant actress Sharon Tate and her house guests in the Hollywood Hills in 1969.
Everyone knows the blurb. Everyone knows the images of Manson and his craziest moments. Everyone has seen, at some point, that image of three happy girls singing on their way to their murder trial with swastikas on their foreheads. Everyone knows that Sharon Tate was pregnant because it's those kinds of headline specifics that make your stomach turn or your jaw drop.
The famous imagines and soundbites are so robust and insane and sensational, and seared into pop culture by our own doing, that it led me to believe that I knew basically everything there was to know about this case. Or that I had enough of an understanding that reading this book was going to be just to say that I'd read it. It's kind of a must for true crime fans, in my sometimes abrasive opinion.
But I was wrong.
There is so much information to be gleaned from this book by the prosecutor who convicted Manson, Vincent Bugliosi. Helter Skelter is a broad picture of Manson's crimes, his early life and his followers that I found it utterly fascinating, even if the narrator of the audiobook sounded like he stepped right out of Fast Talking, High Trousers.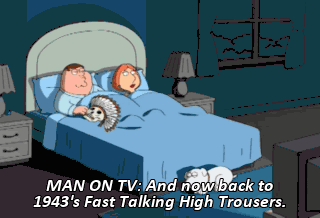 Continue reading

"Review: Helter Skelter – The True Story of the Manson Murders by Vincent Bugliosi with Curt Gentry"