★
Amazon Original Stories | 2018
Opening Hook: A mid-life crisis never looked this annoying.
Main Character: Deserves a swift kick to his cheating balls.
Plot Twisty-ness: Same thing as watching MSNBC.
---
In the spirit of the fall season, I've started picking up some scarier, horror-themed books. Now all I need is genuine sweater weather. Honestly, what is with this heat? Greta Thunberg is amazing, but she's clearly too late. I shouldn't still be running my air conditioner.
Why couldn't she start yelling at all these adults when she was like eight? Would that have been too much to ask? FOR A CHILD TO FIX ALL THESE PROBLEMS SOONER!?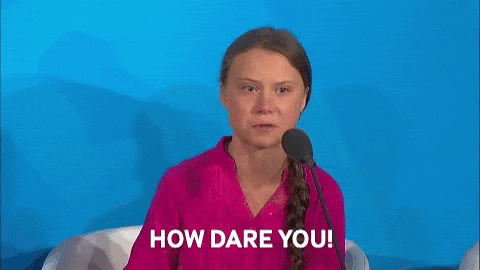 Honestly, nothing makes me happier than watching boomers, and the alt-right, lose their minds over this teenager rubbing what they've ruined in their faces. Her and David Hogg need to host a Ted Talk together or something, purely just for the shit-show conservatives will put into production.
Anyhooters… when I realized I had Amazon Prime Books, which lets me borrow ebooks and return them whenever I'm done (easily the greatest discovery of my 30-something years of life so far,) I knew it was time for me to finally read the Dark Corners collection, which I've had my eye on for a while.
Three dollars for a 40-page story? That's gonna be a no from me, dawg. Oh, it's free now? I'll read the shit out of that.
Yeah, I said it. You were all thinking it.
Continue reading

"Review: The Tangled Woods (Dark Corners Collection) by Emily Raboteau"