If you're in the US right now everything is red, white and blue for Independence Day. The month of July gets y'all fired up and feeling aggressively patriotic. Fireworks and eagles, and 1 in 3 people predicting a civil war, and immigrant children in cages. It's amazing.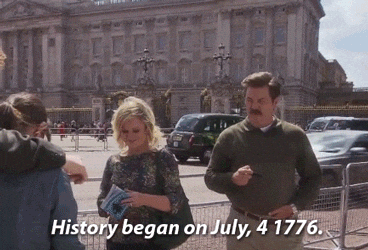 Here in Canada, July has a similar effect. The 1st is Canada Day, our birthday. Everything is red and white, beavers and fireworks and our Prime Minister probably out somewhere taking selfies. True North, Strong and Free, bitches!
Most people don't even realize we're celebrating a thing at all. And that's fine, really, because we know and we go all out, covering ourselves in maple syrup and doing sexual things with hockey sticks. Maybe. Probably. Whatever. Don't judge.
But it got me thinking, we Canadians have a lot to be proud of that doesn't necessarily get recognized across borders until someone like Justin Bieber becomes an international sensation and people start screaming "take him back, Canada!" and we're like, "but we don't want him either! You made him weird! He's too religious now!"
We've developed this terrible habit of pointing out everyone and everything that's Canadian. It's like saying, "Hey! We're here too! We do some cool stuff!"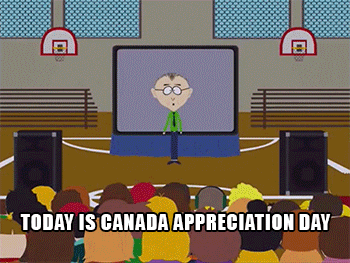 My husband is from New York state. He moved to Canada in 2015 after we got married. And one of his favourite things has become laughing at me every time I say "they're Canadian" without even realizing the words are coming out of my mouth. All Canadians do this. It comes from a deep, dark place of feeling less than.