And I'm back! Happy New Year!
2021 has come & gone in the blink of an eye and a pile of books (that keeps getting bigger, please send help.) And let me tell you, some of the books I picked from that pile in 2021 were fucking shit. So, as is my tradition at Here's The Fucking Twist, the first post of the new year is dedicated to all the books I read last year that were disappointing, rage-inducing or just straight-up garbage.
Before I write a new post for this particular series, I always go back and read the one I wrote the previous year to see what I had to say – what was my mindset going into the new year?
Apparently, I had a lot more optimism at the start of 2021 than I ended with. It was a hard year, a stagnant year, another year of a global pandemic that really revealed to me how stupid people are and how much we all hate each other. So that's fun and not at all depressing. It's one of the reasons I'm going into 2022 with trepidation. I'll keep some optimism, because I have to, but like… from a distance. I'm giving 2022 a wide berth. This year can stay over there and I'll be over here, in my house. Again. Still. Forever. No one fucking talk to me unless you are definitively not an asshole.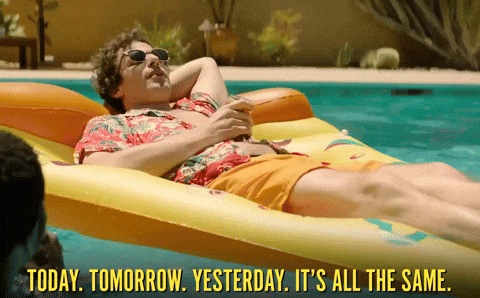 While 2022 will certainly bring its fair share of shit books because I'm like a goddamn magnet for them, let's get back to saying goodbye to all the terrible ones I read in 2021. Books that did nothing to distract me from the plague-ridden hellscape we call Earth. I was my hands (for 30 seconds!!) of them!
I did, however, manage to read 75 books in total which is an improvement from what my trauma-response brain was capable of in 2020. Like, I traded Twitter doom-scrolling and mainlining American 24-hour news for Goosebump books and shitty ARCs.
That's got to count for something. Do we consider it a step up? We're going to.
So, cheers to all the truly shitty books out of 75! *Barry Manilow voice* Looks like we made ittttt!
I read them so you don't have to, friends!
Continue reading

"All the Books I Hated in 2021!"