It's the Month of Love! Is everyone excited? Valentine's Day is right around the corner, and you certainly don't need to be partnered up to celebrate. Give yourself some love, go out with a friend and celebrate your friendship. Buy your furbaby a special treat and watch a movie snuggled up. Love is love, baby! It doesn't need to be romantic to count.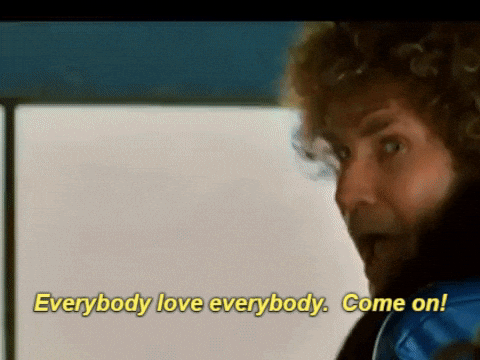 My husband and I have dinner reservations and then we'll be going to see a movie if something that doesn't suck is out. It's nothing fancy. And honestly, we don't really do anything at all for Valentine's Day under normal circumstances, but after you've been together seven years, you tend to make a more concerted effort towards date nights and getting out of the house. It's so easy to fall into a very contented, eventless life that doesn't see much romance, like at all.
What better excuse than a day that is solely reserved for love? Nothing says love like a conservatively priced meal and movie gift cards!
There are couples who go all out for Valentine's Day. A guy I work with is taking his long-time girlfriend to Cuba and will be proposing to her. That's one for the books!
Other couples prefer to keep the romance alive all year long and don't need a special day as an excuse to get out of the house. Maybe they're consistently doing little things for each other, trying to make the rest of us look bad. Maybe they have a standing date night every Friday where they pull popsicle sticks out of a jar and do whatever idea is written on the stick, like some Pinterest-level experts.
Or maybe they start practicing the occult and murdering witches!
In the spirit of the Month of Love, I'll be writing up the stories of Killer Couples for the next couple of weeks.
First up, Michael and Suzan Carson, The San Francisco Witch Killers.
---
Continue reading

"True Crime Tuesday: The San Francisco Witch Killers"