Please read the "TCT Disclaimer" under the True Crime tab at the top of the page before reading any true crime posts.
This weekend my husband and I were watching Dateline – or I should say, I was watching Dateline and my husband was barely paying attention, playing some golf game, that he's totally obsessed with, on his phone instead.
His interest was piqued when he realized the case was about a woman scorned who had tried to poison her lover. She was one of the top breast cancer doctors in the US. She'd saved many lives and was making important strides in cancer treatment. Now she's serving ten years for attempted murder and will likely lose her medical license.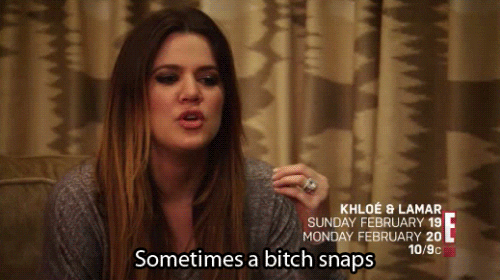 My husband said to me, "why would someone so successful risk everything over a relationship?" Good fucking question. "The dick was really good?" was my quippy retort, but I know that's not the real answer. Chill.
But, why do people risk their own livelihoods, successes and futures for a relationship? It makes no sense from the outside looking in. And yet, it happens all the time. There is an endless supply of Dateline stories about otherwise normal people killing their spouses and mistresses and boyfriends. And getting caught. And losing everything.
Part of me understands the "heat of the moment" thing. Or being so hurt or angry that you see red and don't really know what you're doing until it's over. And part of me understands a cold, calculating anger that waits and plans and poisons. Would I ever do it? I doubt it, but there is something to be said for not being "in your right mind." I've been there a time or two for other reasons. It's an interesting feeling, to say the least. But I've never been inclined to murder anyone.
Perhaps a great many people understand those emotions. And that's where our fascination with these kinds of cases comes from. We just don't get it! …but then, we kind of do.
This, for me, extends to the family annihilator killer as well. As my husband and my conversation progressed, we ended up talking about John List.
Would I ever murder my entire family and then run away? I can't see myself doing that for a number of reasons that include I don't like running, I don't like exerting myself and I don't deal with open-ended stress well, which would certainly follow me as a fugitive. But do I understand how someone could do this? A little bit, just thinking about the psychological reasons.
I found myself searching out some of these family annihilator cases and came across Bradford Bishop. Everyone knows the John List story, but I'd never heard of Bishop before that I can remember. He's super interesting to me because today, he'd be 81 years old. And if he's still alive, he's still successfully hiding from justice.
This is the story of William Bradford Bishop Jr.
Continue reading

"True Crime Tuesday: Bradford Bishop, Fugitive."