Please read the "TCT Disclaimer," under the True Crime tab at the top of the page before reading any true crime posts.
Well, fuck me… I haven't posted one of these since October??? WHAT?! I'm so sorry. Where's my head at? Reliving the same day every day since last March, mostly likely. Honestly I just don't know where time is going. On one hand, I'm stuck in a never-ending Groundhog Day time loop and on the other hand, time is moving so quickly that I'm not sure how it can possibly be March 2021 when I'm still living in March 2020.
Welcome to Earth. It's terrible here.
I really wanted to get ahead of posts for my little corner of the internet. That was one of my resolutions for New Years', but I'm failing miserably so far. I'm literally still catching up on reviews from last year, so it's not really surprising I haven't had time to research a true crime write-up. This shit takes work. But also, why get ahead of work and be organized when you can endlessly scroll Instagram and TikTok and become emotionally numb?
I guess that's a common theme for most of us over the last twelve months.
Speaking of Instagram, this true-crime case was brought to my attention by my #bookstagram buddy Kristy (@booksontuesday.) It's an older case so I had never heard of it and honestly, research was difficult AF. Solid information was scarce and personal history on the murderer was almost nonexistent. And you know how much I love me some killer psychology. So, that was annoying but also bizarre. Sure, it was 1975, but we are talking about someone who killed four children. What's good, Canadian media? Literally no one has a more than a paragraph to share?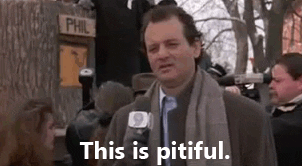 So, why did @booksontuesday even mention this case to me? Because her father fucking worked with the guy! Obviously, you too would share that brand new information with your true-crime obsessed friends. And the small blurb I read about this case was enough to convince me to do a write-up for a Canadian crime I had never heard of.
This is the case of the Saskatoon Child Murders.
Trigger warning for child murder, you know, like the title says…
Continue reading

"True Crime Tuesday: Saskatoon Child Murders"