Oh heyyyyyyy! How's 2021 treating you so far? Like a sledgehammer to the head? Good, me too. Glad we're on the same page.
I definitely slacked on my "new releases" posts last year and I'm fully aware of that. And by slacked, I very generously mean that I didn't post a single fucking one.
But, as I've said on repeat, 2020 can eat a bag of dicks. Among its less egregious crimes is that it messed so hard with my motivation to do literally anything I typically like to do. All I had the attention span for was reality tv and changing out of one pair of leggings into an identical, cleaner pair of leggings. Stress levels increase = concentration levels decrease. It's science.
And even though 2021 hasn't been much better so far, and in fact seems to be impacting my mental health much harder the closer we get to the one-year anniversary of this shit, (shout out to crying jags over small inconveniences!) I'm going to muscle through like Christina Aguilera. She's a fighter.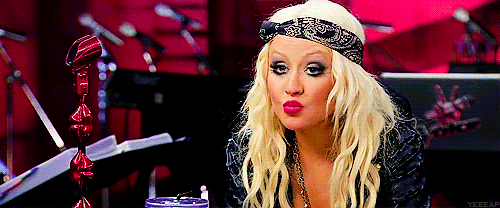 If you've been luckier than me and have managed to actually read in this pandemic, number one – I'm jealous. And number two – I'm here to restock that TBR, because despite my jealously, I want you to be happy. Look no further than this list of new releases to find your next read.
If you're having a hard time reading like yours truly, this list is still for you, booboo! As everyone should know by now – reading books and acquiring books are two totally separate hobbies. And if you're even more like me then compulsive online shopping is one of the only things getting you through this shit lately. So, let's buy some motherfucking books!
This is obviously not a comprehensive list of new releases, because I do not have the fucking time for that, but it's a place to start. And I know I should have posted this a month ago, but hellloooooo did you hear what I just said about my mental health?
Also, before you get confused, my "buzzed score" is really simple – the more emojis, the more into it I am. But moreover, it's just a reason for me to put together different emojis to mean I'm smoking weed and getting high. Okay, let's goooooooo!
Continue reading

"Mystery/Thriller New Releases for Q1 of 2021"