"What about the house? The pentacle? The empty coffins? The symbols written in blood?!"
★★★
Double Day Books | 2017
Opening Jinky-Twist: Even the unmasked bad guys get parole, too.
Main Meddling Characters: We couldn't have come up with anyone less annoying?
Plot Zoinx-y-ness: A dogshit-sized amount of non-stop action
---
Here's a fun fact about me: one of my go-to stress relieving past times is getting high as a motherfucking kite and watching Scooby Doo.
I have always had an affinity for mystery-solving kids because I myself wanted to be a mystery-solving kid. But it turns out that I had really boring neighbours growing up, so I had to live vicariously through shows like Ghostwriter, The Secret World of Alex Mack and the Scooby Gang.
I suppose it says something about my love for Scooby Doo that I still watch it in my 30s (not taking into consideration that it's readily available on Netflix.) It's just that nowadays I've turned it into more of an adult activity.
So kick me in the crotch and spit on my neck if I wasn't through-the-roof excited to find that someone had taken my Scooby Gang and turned it into an adult caper! Not only that, it's mixed with a little Lovecraft flare?!
THIS IS EXACTLY WHAT YOU NEED IN YOUR LIFE, my heart screamed.
Turns out, my heart jumped the gun and it is still firmly in the "cartoons and weed" category.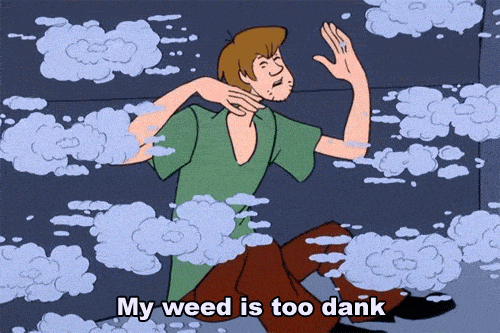 That's not to say that this wasn't a fun read. It totally was. It just didn't live up to the hype or the nostalgia it so clearly was trying to honour.
Continue reading

"Review: Meddling Kids by Edgar Cantero"