I just wanted to write a quick little post to say THANK YOU so much to everyone who voted in the blogger awards, organized by the lovely May over at Forever & Everly. Please stop by her blog and check out the full list of winners. She worked hard on this and even endured a little undeserved drama, so your clicks and your support are important.
I was nominated in the Mystery/Thriller category along with some other amazing bloggers, and it means so much to me that you thought to vote for me. But to put me in a position to actually win the category? It's totally mind-blowing.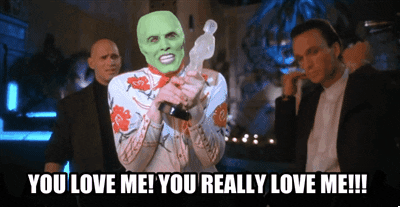 In all seriousness, I'm deeply touched by how you've accepted my weird personality and my writing voice in this small internet space I've carved out for myself.
Continue reading

"The Third Annual Book Blogger Awards: I Fucking Won! This is my "Thank You" ♡"