★★★★
St. Martin's Press | 2020
Filed Under: Sarah Keonig's soothing tones
---
Remember when I was on the blog tour for this last August and said I'd have a review posted "soon?" Man, I've got some hilarious jokes.
Listen, I'm blaming everything on 2020. I'm double-digits deep on back reviews and triple digits up in unread ARCs because I just… couldn't. And I didn't know how to even explain what was wrong/is wrong with me. But it's literally all the Pandemic's fault. I have the science to back it up! Research shows that the high levels of cortisol (the stress hormone) that we have been producing extra for a prolonged period because of the pandemic, can inhibit perceptual learning and memory formation. This interferes with our ability to assimilate facts and focus on work. So, if you've been having trouble working, reading and or just general concentration has been difficult for you, then this is why. STRESS, bitch! That you got from a Panny!
I just learned this after a whole fucking year of screaming at my husband, "why can't I do any of the things I like to do?"
Now I know.
I had big plans for last year. I was going to get my reading life organized, tons of reviews posted and make a serious dent in my ARCs, None of that happened. Now, we're days away from the one-year anniversary of this goddamn pandemic. How can it be March 2021 when I'm still processing March 2020!?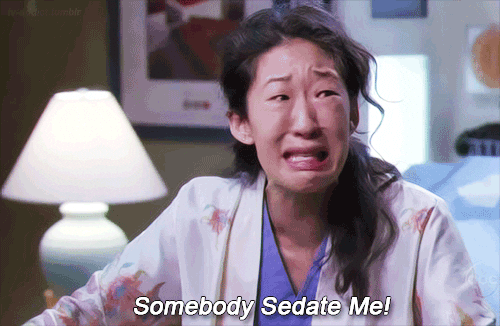 Anyway, it's officially six months since I was supposed to review this book, so let's get this shit posted.
Continue reading

"Review: The Night Swim by Megan Goldin"