If you can't handle me when I show you my gaping butthole, you don't deserve the rest of me.
★★★★½
Random House | 2019
Opening Act: Eating mango sliced by a dude named Noah.
Main Lesson: The TV is taking care of the baby, okay?
Plot Jokey-ness: Doodoo and rat placentas.
---
Disclaimer: I love Ali Wong. Like a deep, spiritual love based on unabashed honesty, IDGAF attitude and vagina jokes.
But you don't need to love Ali Wong the way I do to read and enjoy this book of raw, personal and unflinching essays that will give you her takes on life and love, and erectile dysfunction.
Speaking from my biased standpoint, you do want to know her opinions. I'm not saying she's a genius, but at the very least, she's one the most intelligent, open-minded, well-spoken and experienced women out there, and as a bonus, she uses words like "doodoo", "caca" and "punani." What's not to love? She's fucking disgusting and I look up to her like a fucking idol.
Maybe you won't agree with all of her hot takes (I don't always,) but you will learn and grow and laugh. Definitely laugh.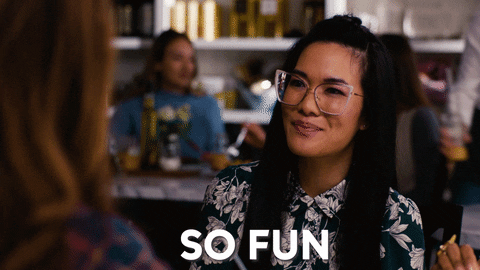 Continue reading

"Review: Dear Girls – Intimate Tales, Untold Secrets, & Advice for Living Your Best Life by Ali Wong"