Please read the "TCT Disclaimer" under the True Crime tab at the top of the page before reading any true crime posts.
We are living in a really fucked up, upside down, alternate timeline kind of space, don't you think? I'm not being facetious. I really feel like something got twisted around in the simulation. Some people think it happened in 2012 – that our world didn't end, just our previous reality. Or did some cosmic happening send us into another multiverse timeline? Maybe thinking of our world in these terms isn't fair – we should just accept what we've done, what we've created, what we've allowed and that's the only way to progress.
But you have to admit, shit is fucking weird. And it has been, at least from my perspective, since 2015.
Today's humans haven't quite reached the level of evil that was peak during World War II, but you can see it going that way given the right triggers.
Take, for instance, hate crimes.
Hate crimes have been increasing steadily since the Orange Dumpster Fire was elected in the good ol' U.S. of A. The earth cracked open between factions the world over, and from that schism in the earth rose some bad fucking shit that we'd clearly been trying to bury and forget. But it's made it's way to the surface with a vengeance, kids!
In 2020, hate crimes rose to the highest level they've been at in more than a decade. Hate-motivated murders have also doubled over each previous year.
The FBI's annual Hate Crime Statistics Act (HCSA) report shows 7,314 hate crimes last year, up from 7,120 the year before – this is the highest number since 2008 when 7,783 were recorded.
And to get relevantly specific, Asian-American hate crimes in major U.S. cities rose 150% in 2020 over the previous year.
Today's case deals with this, so trigger warning if you need it.
In 2017, 17-year-old Maggie Long was burned to death inside her home. In May of this year, the FBI took over the investigation and reclassified it as a possible hate crime.
This is her case…
---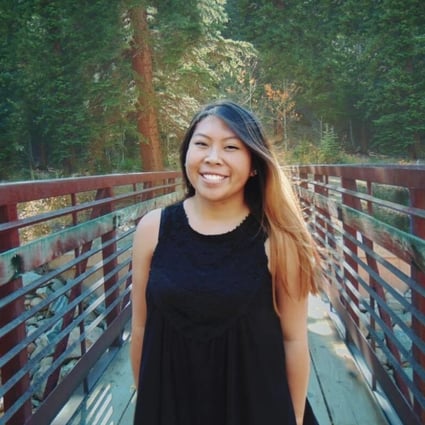 Maggie Long was a senior at Platte Canyon High School in Bailey, Colorado – about 45 miles southwest of Denver. She's described by friends and family as a shining light with an infectious smile who no one could say a bad word about. She was a straight-A student, often spotted studying at her parents' Chinese restaurant in town. She would spend her free time at the local theatre. She loved acting, was always involved in school plays and was a part of the company at The Venue Theatre in Conifer.
She also did volunteer work and is described as being passionate about helping others less fortunate than herself. Every year on her birthday, Maggie would make hundreds of sandwiches and pass them out to the homeless on the streets of Denver instead of hanging out with friends or partying.
I mean, from my perspective, it sounds like the world needs more Maggies and not less, so fuck these absolute wastes of oxygen who ended this sweet girl's life.
Maggie's teachers use words like kind, altruistic, genuine and ambitious to describe Maggie. Her friends say you just don't run across many people like Maggie in your lifetime and that she "was the best of us." Nelson Conway, the managing director at The Venue Theatre says of Maggie, "[She was] a truly sweet and giving person, respectful and kind."
Though she had a naturally shy nature, Maggie loved learning how to act and sing. She wanted to stay with The Venue Theatre company so badly that she would help clean The Venue for a little extra money so she could afford to stay in the program.
Given Maggie's interests and passions, it doesn't come as a shock that she had been very involved with planning a concert at her school. On Friday, December 1, 2017, the concert was finally happening and Maggie was going to be looking after the VIP section of the audience. True to her kind nature, she wanted to serve cookies to attendants. She told friends she needed to run home for supplies. Maggie left Platte Canyon High School around 3:30 p.m., and told friends she planned to be back in about an hour.
But, Maggie was late.
The concert went on without her, but friends and teachers were growing increasingly concerned that she was missing an event she worked so hard to help organize. Texts and calls went unanswered.
At 7:01 p.m., police dispatch took a frantic call from a tenant living in a rental unit at the Long family home. The unit was located in the attic, but the tenant claimed they could hear people loudly arguing in the main house – throwing things, screaming; the caller could hear violence and suspected someone was trying to start a fire or burn things inside the house. They were terrified to leave the home and needed police immediately.
Police and Fire raced to the Long family home, arriving at the scene around 7:12 p.m. The house was ablaze. It took roughly an hour for firefighters to put the fire out, and after a preliminary investigation, fire officials requested the Colorado Bureau of Investigation (CBI) be brought in after finding "numerous starts to the fire," a common indicator that the fire was arson.
Around 9 p.m., Maggie's sister posted a desperate plea on Facebook asking for help to find Maggie, who was officially considered missing at that point. Comments of concern started to pour in, as well as offers to organize a search party. The Long family brought this idea to the police, but officials declined to start a search. Park County Undersheriff David Wohlers told the Long family that it wasn't necessary, and he wanted to wait and see if there was a connection between the house fire and Maggie's disappearance.
Like, duh, dude. Of course, there's a connection. That's some bad fucking happenstance to have a daughter go missing and your house robbed and set on fire within one 3-hour period, otherwise.
A full investigation of the scene started, and by 9:58 a.m. the next morning, the Park County Coroner was called in – meaning a body had been found. However, in a statement released later that day, Undersheriff Wohlers said, "On-scene investigation is wrapped up. Cause and origin of the fire is inconclusive… still no sign of [Maggie Long], no body is at the fire scene."
This contradicts the fact that coroners' deputies were brought out, as well as a Victim's assistant the night before. Victim's assistants are called in to help family members after a traumatic incident. There's no clear indication why news of Maggie's body being inside the house was kept under wraps, but there are many explanations I can think of. On December 4th, an 11th Judicial District judge took things a step further and issued a gag order on all agencies involved in the investigation. No information was to be released to the public or media about the Long house fire or what information the investigation was turning up.
Maybe the more cynical among us might find this suspicious, especially when combined with a general distrust of police and Wohlers' contradicting statement that no body was found, but there is something to be said for keeping details of a case internal during an investigation. Maybe they were waiting for official I.D. on the body. She was set on fire and that doesn't make identifying someone easy. Police might have thought it was one of the assailants. You don't necessarily want to tell the family there's a body in the house without being able to say whether that body is their loved one.
The gag order was rescinded on December 7th. Soon after, Sheriff Fred Wegener made a statement that Maggie's body had been found inside the home on the night of the fire and that the investigation was officially a homicide. Wegener also stated that a task force had been put together, consisting of "federal, state and local law enforcement," in order to bring anyone involved in Maggie Long's death to justice.
The Maggie Long Task Force set up a tip line and added a cash reward for any information leading to the capture of Maggie Long's murderer or murderers. A neighbour called police to report having seen an older model, tan minivan driving very fast out of the Long home just after 7 p.m. the night of the fire. The van crossed dangerously into oncoming traffic and sped off.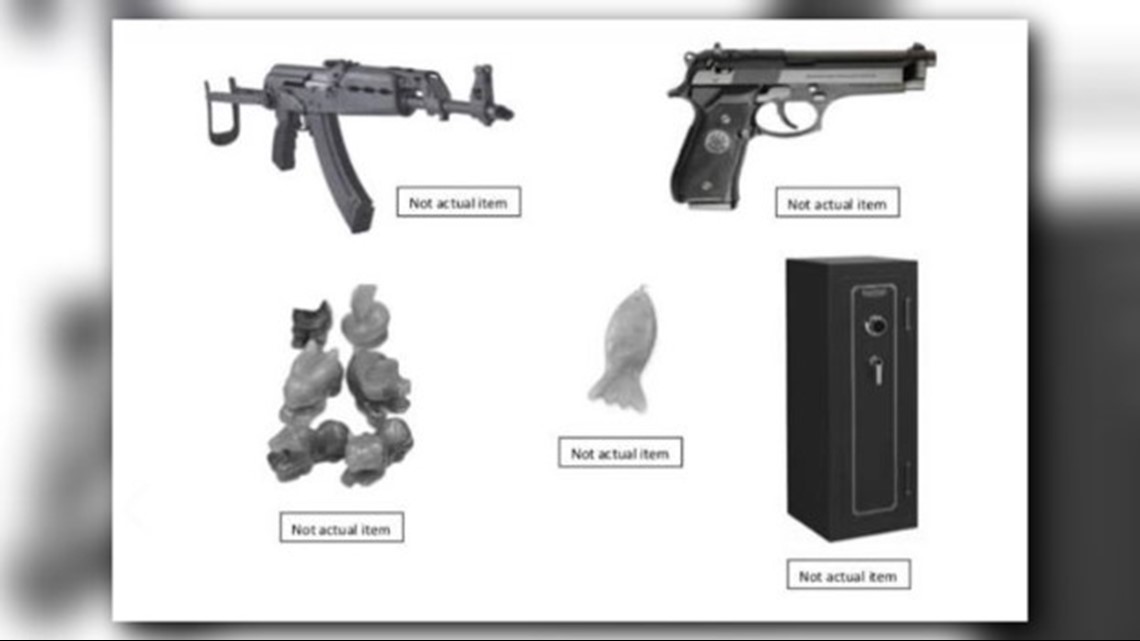 Sheriff Wegener said in his initial statement that a BOLO ("be on the lookout") was issued for a "late model 90s to 2000s, light-coloured minivan, possibly driven by a white male in his 20s. The homicide occurred during an arson, and the suspect driver may have some flash burns, as well as gasoline taken from the [Long home,] a large case, an AK47, 200 rounds of ammo… and a 9mm Beretta. Please be advised, the subject is considered armed and extremely dangerous."
One of the hardest pills for law enforcement to swallow is that they possibly passed the suspects on their way to answer the 911 call from the tenant (who was fine, by the way.) Multiple unknown/suspect vehicles were still at the residence when the renter called police. The Long home was a ranch set back onto acres of land and secluded from the road. There was only one way in and out. The killers would have left using the ranch gates and sped away while Police and Fire were approaching, missing each other by mere minutes.
With no new leads, the FBI was called in. Working with CBI, roadblocks were set up around the Long home, stopping every resident in the neighbourhood. They handed out fliers of the minivan's likeness and pictures of items stolen from the house, including a gun safe and jade figurines. They interviewed and questioned thousands of Bailey residents, and went door-to-door taking voluntary DNA samples from any males fifteen or older. But still, they came up empty-handed.
A year passed. No further leads were discussed publicly. Then on the anniversary of Maggie's death, the FBI released sketches of three male suspects that they believed were involved, as well as three suspect vehicles, and announced that they believed Maggie Long was "purposefully set on fire and burned alive." The cash reward increased and a website was created for tips and supplying information to the public.
Still, no new leads came in and the trail of the three suspects went cold. Today, the case remains unsolved.
In January 2019, through a joint statement released by the Park County Sheriff's Office, CBI, FBI and the Bureau of Alcohol, Tobacco, Firearms and Explosives, a theory for motive was released. Officials believe Long interrupted a burglary at her home when she went home to grab cookies for the concert. The Long house was likely targeted for robbery and Maggie's death was not the original goal. Police said that there was a "physical altercation" between Long and the three suspects.
"Law enforcement believe the intent of the fire was to conceal actions of these assailants, such as the physical altercation and subsequent robbery," the authorities wrote on the tips website. They added that one or more of the suspects was likely injured in the fire, and that all three suspects could have altered their appearances, sold the vehicles and possibly moved from the area since December 2017.
And man, I try to stay optimistic even in the worst of times, but shit the outcome for this case ever being solved seems bleak as hell.
Two years after Maggie's murder, the Long family decided to sell their home. Their realtor Benjamin Cheang has said that what happened to their daughter and sister was so traumatic that they hadn't been able to step foot inside the house since that night.
On May 18, 2021, the FBI classified Long's murder as a hate crime.
Denver FBI Special Agent in Charge Michael Schneider said in a statement, "The FBI is committed to combating hate crimes and condemns violence directed toward any individual or group. We are grateful for the community's support of Maggie's family and their patience with the ongoing investigation. The FBI continues to work with the Park County Sheriff's Office and the Colorado Bureau of Investigation, and we ask anyone who has information about this murder to contact the FBI immediately."
The Long family added additional money to the reward at this same time. It stands at $75,000.
In a statement, the Long family said, "Our family appreciates the outreach, kind words, and continued fight to find justice for Maggie. The reclassification of this case has brought light to a new angle that may bring answers. We are driven to find those responsible for such a heinous crime done to our innocent sister and daughter."
To celebrate Maggie's last birthday, friends and family handed out socks and sandwiches to the homeless.
Anyone with information can call the FBI tip line at 1-800-CALL-FBI, report a tip online, or contact the CBI at 303-239-4243. You can also find the Maggie Long Task Force website, here.
---
In 2018, The Venue Theatre put together a tribute video highlighting some of Long's performances with the company. The video includes baby photos and the time Maggie played Cogsworth in a production of "Beauty and the Beast," so I will leave you with this…
Stay safe. Be Kind. But, take no shit.
Later, Murderinos ✌️🔪
---