Please read the "TCT Disclaimer," under the True Crime tab at the top of the page before reading any true crime posts.
Long time no talk, Murderinos. How have you been? Are you holding up okay in this Twilight Zone/Upside Down world we've somehow crossed into?
If you've noticed, my posting around here has been null and void as of late. I've spent most of my time working on cleaning up the ol' blog instead of posting new shit – editing posts for content and grammar, removing some things and deleting old features as I decide what I want to focus on going into the new year.
2021 is creeping up on us faster than The Demon from Insidious. I can hardly believe October is almost over! And there's only like a week left until the U.S. decides if they're going to get rid of the Orange Dumpster Mussolini. Time flies when everything fucking constantly sucks. That's how the saying goes, right?
Speaking of a daily basis, personally, life has been pretty chill for me, or should I say repetitive? All my days blend together. You know, aside from my roof leaking in a thunderstorm and unexpectedly having to spend big bucks that I'd rather have kept for the holidays to fix it. Or the fact that my mother, stepdad and sister all have COVID-19 and have been sick for the last three weeks. I think (*knock on wood*) that they're going to be okay as they haven't required any hospitalization, but it's still scary. Anything could happen and that's the worst part of this illness. You never know how it's going to affect you or the people you love. Texting my mother every day to make sure she's not taken a turn for the worse was not in my plans for 2020. But then again, none of this was for anyone.
Other than that, my days are pretty much the same all the time, always, into oblivion. I'm still working from home, still not going out unless it's absolutely necessary. This pandemic has definitely fucked with everyone's vibe, and I'm no exception. Finding the desire to read and write has proven to be elusive under the stress, the weirdness and the fear.
BUT! It's Halloween season! I've decorated the house and have been watching horror movies literally every night, trying to stay positive and enjoy the festivities, as pandemically altered as they may be. I'm not sure we're handing out candy this year. I can't think of a way to do it that doesn't involve Lysol spraying every piece of candy or creating some kind of shoot delivery system that's 6-feet long.
Maybe missing Halloween won't be so bad. It certainly decreases the odds that you'll be fucking murdered.
For today's True Crime Tuesday case, I wanted to keep with my Halloween spirit and talk about a murder that took place over our most favourite time of year. For most of us it's about candy and costumes and scary movies, but for some, the dark and twisted make-believe turns out to be real.
This is the murder of Martha Moxley.
---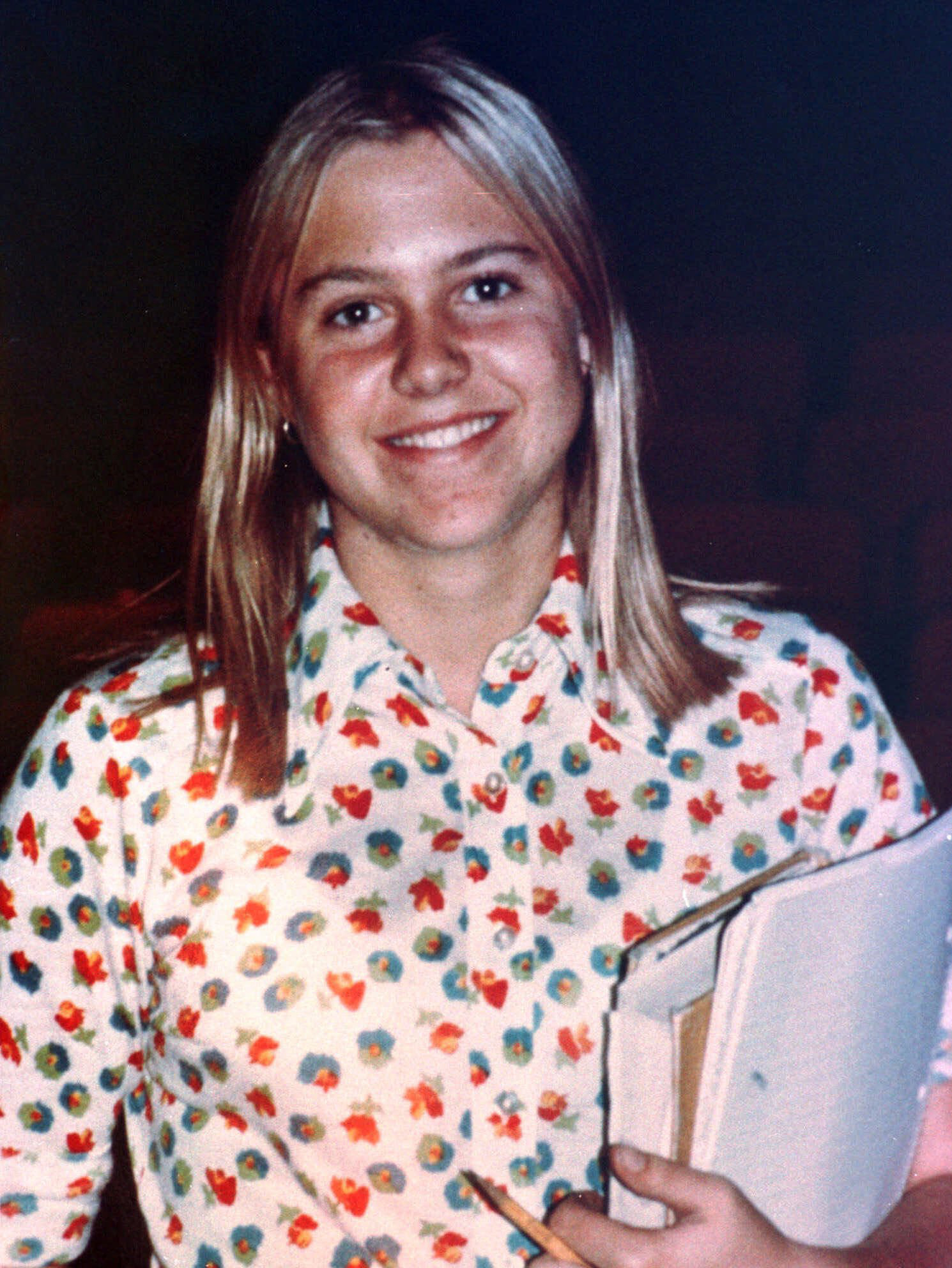 Greenwich, Connecticut. On the evening of October 30, 1975, 15-year-old Martha Moxley, and her friends, were all geared up to participate in "Mischief Night." It was the night, every Halloween, that kids in Martha's gated community would pull pranks on the neighbours – ringing doorbells and running away, toilet-papering yards and smashing pumpkins. You know, the typical lame shit we do as kids that's more of a nuisance to adults than anything else. I remember one time, my girlfriends and I threw raw ground beef on a dude's car for dumping one of us. You look back on it as adult and just say, "Aw, kids." Well, probably not the dude with the hamburgered car.
During that night's annoying Halloween festivities, Martha's friends say she was flirting with, and maybe even began kissing (can't confirm,) 17-year-old Tommy Skakel. It was around 9:30PM the last time anyone saw Martha alive – she and Tommy were seen "leaving together behind the fence" near the pool in the Skakel backyard. The Skakel house was a place the neighbourhood kids liked to congregate because there wasn't much adult supervision. As a kid, that's cool. As an adult, I would hate to be that house. Because one, kids would be there all the time. No thanks. And two, doesn't that kind of mean I'm a bad parent??? Just my personal opinion…
The next day, on Halloween, Martha's body was discovered around noon by her friend, Sheila. Police believe Martha had been caught off guard on her way home, bludgeoned from behind in her driveway with a golf club. She was so viciously attacked that the club's metal shaft snapped. She was then stabbed to death with the broken shaft before being dragged into her own backyard and put under a tall pine tree. The head of the broken six-iron was found near the driveway. The broken shaft was driven through Martha's neck and then discarded. Her pants and underwear had been pulled down to her ankles, but no signs of rape or sexual assault were detected during autopsy.
This was the first murder in Greenwich in 30 years.
---
In early 1974, The Moxleys – Dorthy, her accountant husband, David, and their two children Martha and older brother, John – moved to the Greenwich neighbourhood of Belle Haven from the Bay Area city of Piedmont.
Dorthy told former prosecutor Laura Coates, "It was one of these neighbourhoods, the kids could just go meet people… very safe. Everyone liked everyone."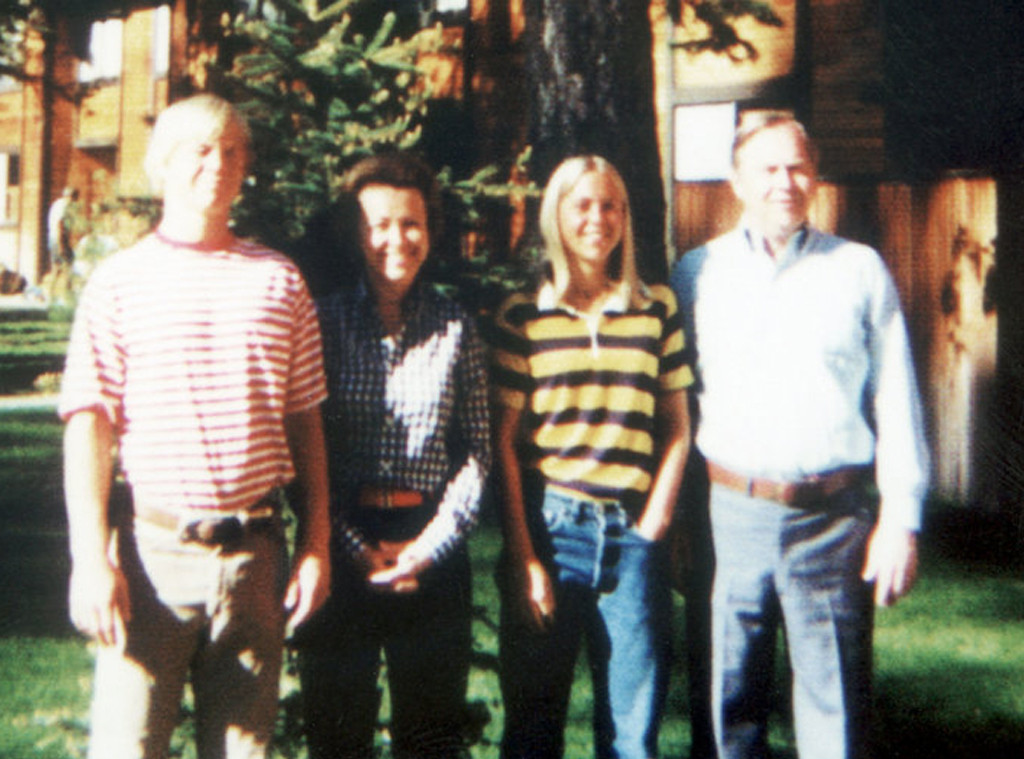 Martha was voted "Best Personality" in middle school, got straight As and loved to play basketball, but she was known to be grounded every once in a while for getting into a bit of trouble, as all teenagers are. That particular night, Martha was meant to be grounded because of something she'd done the previous weekend, but because it was "Mischief Night," Dorthy caved and let Martha go out with her friends, not wanting her daughter to be the one left out.
By 2AM, with Martha still not home, Dorthy called her daughter's friend, Sheila McGuire. Sheila's mom woke her up and asked if she'd seen Martha, but Sheila hadn't. At 3:45AM, Dorthy called the police and then again called Sheila, who still wasn't very concerned because it was Mischief Night. Kids usually stayed out late to create trouble. I'm missing what the police said when Dorthy called, but you'd think they'd at least take a trip out there when a panicked mother calls???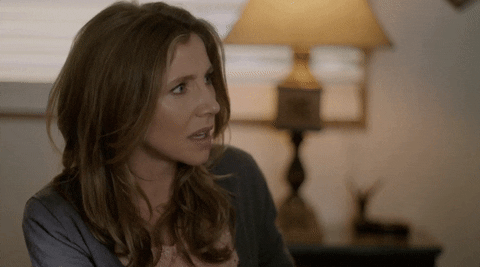 While waiting up for her daughter to return, Dorthy eventually fell asleep. When she woke the next morning, Martha's room was empty. She'd never come home. Dorthy immediately called another friend of Martha's, Helen, who said the last time she saw Martha was when she was leaving the Skakel house, the Moxley's next-door neighbours.
Dorthy ran next door to look for Martha. Michael, Tommy's 15-year-old brother, answered the door. He said he didn't know where Martha was. Dorthy asked if it was possible Martha had fallen asleep inside the Skakel's big camper parked in the driveway. Michael let her into the camper to look around, but Martha wasn't there.
By now, Sheila had also started looking for Martha. While walking the neighbourhood, Sheila decided to check the Moxley's backyard, just in case. It was here that she found Martha beneath the big pine tree.
Hysterical, Sheila ran back out front to tell an adult what she'd found. Jean Walker was a friend of Dorthy's in the neighbourhood. Dorthy was at her house having coffee, being reassured by her friend that Martha was fine and would eventually turn up. This was Greenwhich, nothing bad ever really happened. But when they heard Sheila's hysterical cries, the mood immediately changed. Jean decided it would be best if she went to see what the matter was, instead of Dorthy.
Sheila told Jean what she had found, saying they needed to call 911 immediately. When Jean went back inside, Dorthy asked her, "Is she dead?"
"I think so," Jean replied.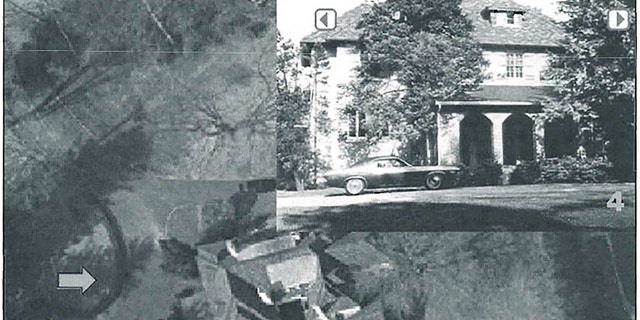 ---
Police theorized that Martha had been murdered between 9:45 and 10PM, making Tommy Skakel the last person to see Martha alive. On Halloween day, both Tommy Skakel and his younger brother Michael, were questioned by police.
Thomas "Tommy" Skakel had a weak alibi. He said after he and Martha hung out on Mischief Night, she went home. He said he last saw her walking from his house towards her own, just 150 yards between the two properties – around 9:30PM. He said he went home at the same time, watched some of The French Connection with Kenneth Littleton, the Skakel's live-in tutor for the seven kids, then went to his room to work on a report for school on Abraham Lincoln.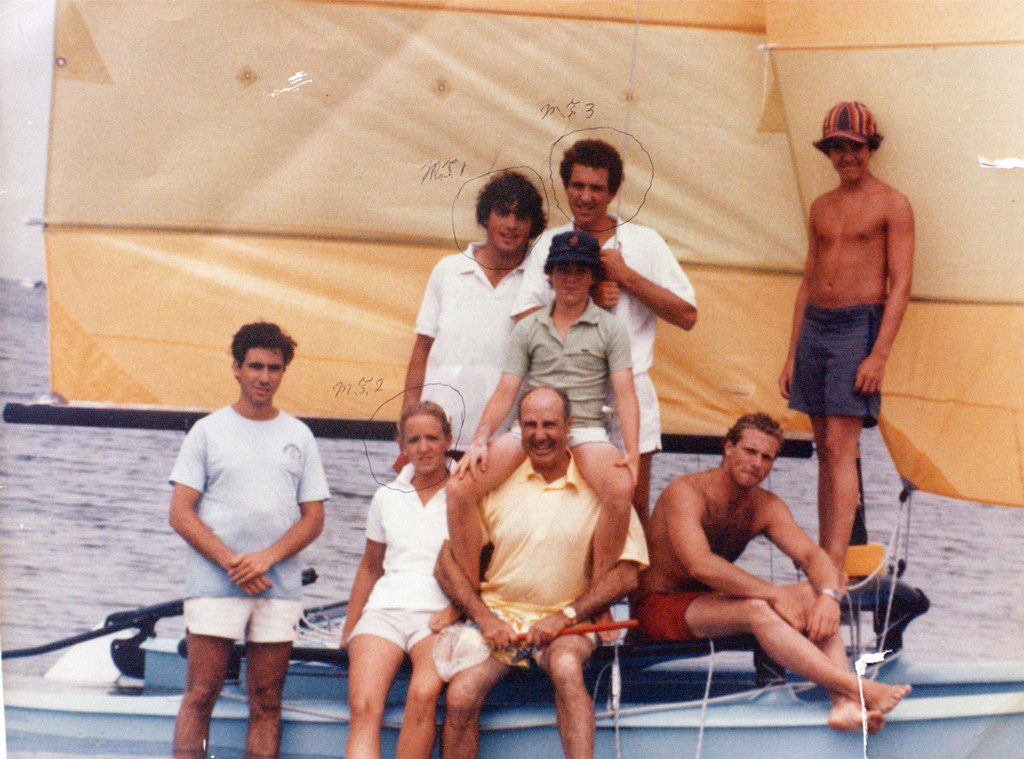 Kenneth Littleton told police that Tommy didn't join him to watch The French Connection until closer to 10:30PM. Michael Skakel came home within a half-hour of that.
Michael's alibi was that he was at a cousin's house watching Monty Python during the time the murder was committed, but the cousin never confirmed this and Michael would change his alibi over the years.
The focus of the police investigation on the Skakel household intensified after it was discovered that the golf club set, owned by the late Anne Skakel, was missing its six-iron. Police were able to confirm the golf club used to murder Martha had been taken from the set in the Skakel's household.
Police spent months interviewing hundreds of people and giving several polygraph examinations. Tommy was given two – one was inconclusive, the other he passed. But we all know polygraph tests are kind of bullshit. After months of trying to cooperate with the investigation, patriarch Rushton Skakel, put a hold on any more questioning by the police, also blocking school and mental health records for both Tommy and Michael on the advice of the family's lawyers.
Around this time, police started taking a closer look at Kenneth Littleton, who had been fired by Rushton Skakel sometime after Martha's murder. In July 1976, Littleton was arrested in Nantucket, Mass., for burglary and theft. While in custody, he agreed to take a polygraph test in connection with Martha's murder. He failed. But again, I don't put a lot of stock in that and neither should you. (Littleton pleaded guilty to the burglary charges and was sentenced to five years of probation.)
A security guard for the gated community provided police with a description of a man who he said had slipped between two houses across the street from the Skakels' place around 10PM the night of the murder. Police interviewed Dan Connor, a 26-year-old in the neighbourhood who resembled the guard's description, but he had been at a friend's house watching The French Connection during the time of the murder.
What the fuck is The French Connection? Apparently, everyone loved that show.
Julie Skakel, Michael's sister, told police she saw someone darting through their yard like the security guard said, but that she thought it was her brother Michael. Years later, she would say she could no longer be sure it was Michael because so many kids were running around that night.
Police also spoke to Peter Ziluca, the boy Martha was planning to go to the Green Leaf Dance with two weeks later. His alibi was that he stayed home, smoked weed, watched The French Connection (Seriously! But, okay, apparently there were only three TV networks back then so show choices were limited,) and then fell asleep. His parents confirmed. Ziluca later told police, "I mean, if only I'd gotten in the car that night and illegally driven down to Belle Haven… Maybe Martha wouldn't be dead. Or maybe I'd be dead, too."
Police now believed that the most plausible suspects were Kenneth Littleton and Michael and Tommy Skakel, either individually or all together.
But they had no concrete evidence, except the golf club. By 1976, the case was considered cold and the Moxleys' moved away from Belle Haven.
---
The Skakels were a prominent family in Conneticut, cousins of the Kennedys. Yes, those Kennedys.
In 1991, William Kennedy Smith was tried (and acquitted) for rape. During that case, a rumour surfaced that Smith had been with the Skakels the night of Martha Moxley's murder. Though the rumour would eventually prove to be untrue, it was enough to instigate the reopening of the Moxley case.
Rushton Skakel, determined to put all the rumours about his sons to rest, hired a private investigator firm – Sutton Associates – to look into Martha Moxley's death and clear his family's name once and for all. This proved to be a bad move in hindsight. In what became known as the Sutton Report – which would find it's way into the hands of journalists and even O.J. murder detective, Mark Furhman – both Tommy and Michael changed their alibis, admitting that they lied to the police about their whereabouts the night Martha was murdered.
Tommy said, yes, he did go home around 9:30PM and he did see Martha heading home too. But he didn't actually go inside to watch TV and work on schoolwork, like he'd originally said. Instead, he basically turned right back around and spent another twenty minutes with Martha. He claimed they engaged in a "sexual act." He went back home around 10PM and watched TV with Kenneth Littleton, confirming Littleton's account of the evening.
Michael, likewise, wasn't hanging out at a cousin's house. Instead, his whereabouts are largely unknown, but he goes so far as to place himself at the scene of the crime, admitting to drunkenly stumbling around the neighbourhood that night, climbing up a tree outside Martha's bedroom window and masturbating in the tree. Climbing out of the tree, he said he heard voices so he ran home as fast as he could. This was after midnight.
Investigators found it implausible that Michael would have been up in the tree near Martha's dead body, but never notice it lying so close by. Further, he just placed himself at the scene of the crime doing weird shit.
Michael Skakels became the number one suspect in the eyes of the Sutton investigators and Greenwich police detectives Steve Carroll and Frank Garr, who had reopened the case.
---
Michael Skakel began heavily drinking at the age of 13 after his mother Anne died. He was arrested for drunk driving in 1978, after which he was sent to the Élan School in Poland, Maine – a private school for kids with behavioural and substance abuse problems (and for the most part, the kids of wealthy parents.)
He ran away from Élan a number of times and was in and out of rehab before eventually getting sober in the '80s. Robert F. Kennedy, Michael's cousin, also credits Michael for helping him get sober and is a vigilant defender of his cousin's innocence.
In 1993, Michael married Margot Sheridan, a professional golfer. In 1998 they had a son and settled in Hobe Sound, Florida.
Skakel wrote up a book proposal for a tell-all book about his family and the Kennedys, to be called Dead Man Talking: A Kennedy Cousin Comes Clean, but the book never made it to publication.
---
In June 1998, a rarely invoked one-man grand jury was convened by District Attorney Jonathon Benedict to review the evidence in the case against Michael Skakel. It was decided there was enough evidence to charge Skakel with Moxley's murder. Skakel surrendered to authorities that day but was quickly released on a $500,000 bail.
On March 14, 1999, Michael Skakel was arraigned for murder in juvenile court, as he was 15-years-old at the time of Martha's murder. On January 31, 2001, a judge ruled that Skakel would be tried as an adult. "You've got the wrong guy," Michael said to Dorthy Moxley during his arraignment.
His trial began on May 7, 2002, in Norwalk, Connecticut. Lacking forensic evidence, prosecutors relied on witness testimony and a weak, changing alibi to make their case. The masturbating in a tree thing was talked about at length and passages of his Dead Man Talking book proposal were also used – though he never admitted to the murder in the proposal he did talk about "jerking off" in the tree where her Martha's body would later be discovered.
Former students from the Élan School testified that they heard Michael confess to killing Martha.
One, Greg Coleman, testified that Michael bragged to him, "I'm going to get away with murder. I'm a Kennedy…" Adding, "He made advances to her, and she rejected his advances. He drove her skull in with a golf club."
Coleman also said that Michael had admitted at least twice at school that he had killed Martha. Coleman died of a heroin overdose in August 2001, but his recorded testimony was played in court. His widow, Elizabeth Coleman, was called to corroborate her late husband's testimony, saying Greg had told her about Skakel, that "Michael told [Greg] he had murdered her with a golf club" and would get away with it because "he was related to the Kennedys."
Another student, Jennifer Pease, testified that Greg had told her something similar. And now we're getting into hearsay, which I don't put a lot of stock in when it comes to criminal trials.
Élan alum, John Higgins, testified that he heard Michael launch into a teary monologue about the night Moxley died, which ended in him saying, "I did it."
"He related that he was in his garage and then he was running through some woods," Higgins said. "He had a golf club in his hands. He looked up and saw pine trees. The next thing that he remembers is that he woke up in his house, and that's the story he related to me… [Michael] was crying and saying he didn't know whether he did it or not. He thought he may have done it. He didn't know what happened. Eventually, he came to the point that he did do it. He must have done it. 'I did it.'"
Higgins acknowledged under cross-examination that he really didn't know if Skakel was guilty or not, just that he believed the story that was told to him directly by the defendant.
Two other former students, Charles Seigan and Dorothy Rogers, testified that they never heard Michael confess, although he was mocked and taunted by his peers in group therapy sessions. "He never admitted it," Seigan said. "[But] he never denied it."
Classmate Elizabeth Arnold testified about what she heard from Michael in group therapy at Élan. "He didn't know what happened that night. He was very drunk and he was in a blackout. And he didn't know if he had done it or if his brother had done it." Arnold also said that Skakel was in a jealous rage about his brother Tommy hooking up with Martha. Arnold continued, "I said, how could that happen? How could your brother do that to you? And he said, 'well, they didn't really have sex, but they were fooling around. He stole my girlfriend.'"
From all accounts, she wasn't Michael's girlfriend at all, but if he was that into her to say she was, that might go to motive.
The defence also brought out Martha's diary passages, claiming it was known by all the kids in the neighbourhood, and at school, that Michael Skakel had a crush on Martha, some might even say he was kind of obsessed with her.
One passage, written by Martha, read: "Michael was so totally out of it that he was being a real asshole in his actions & words. He kept telling me that I was leading Tom on when I don't like him (except as a friend)… Michael jumps to conclusions. I can't be friends w/ Tom, just because I talk to him, it doesn't mean I like him. I really have to stop going over there."
Rushton Skakel and all of the Skakel siblings attended the trial at one point or another, including Tommy, who lived in Massachusetts and reportedly hadn't been in the same room with Michael in decades.
On June 7, 2002, Michael Skakel was found guilty of murdering Martha Moxley. He was sentenced to 20 years to life. He was assigned to the Garner Correctional Institution in Newton.
Dorthy Moxley told reporters after the verdict: "Today is a day where there is a winner and a loser. I just hate those days… I wanted to find justice for Martha. That's what this is. It's all about Martha. I have empathy for the Skakel family."
In January 2003, Robert. F. Kennedy wrote a controversial article in The Atlantic Monthly, titled "A Miscarriage of Justice." In the piece, Kennedy insisted Michael was innocent and "triggered by an inflamed media, and that an innocent man is now in prison." Kennedy argued that there was more evidence that Kenneth Littleton killed Moxley.
"For me, to come out publicly to defend somebody that basically everybody in the country feels is guilty of murder is, from a personal strategy, not probably a good choice for me," Kennedy has said. "But I know [Michael's] innocent."
Robert F. Kennedy would later write a book titled, Framed: Why Michael Skakel Spent Over A Decade In Prison for a Murder He Didn't Commit. And I don't know, for me, it's just like, shut up already. Obviously, someone in the Skakel house had something to do with this and the fact that no one is saying a word really depletes my potential sympathy.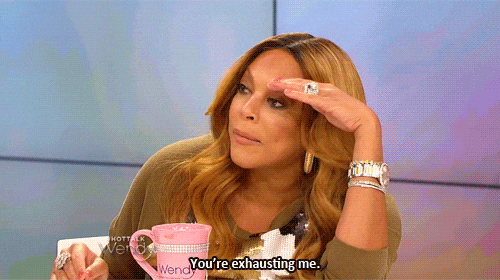 ---
Throughout the years, Skakel, his family and his attornies regularly filed appeals to get a new trial.
In October 2013, Skakel was granted a new trial by Connecticut judge Thomas A. Bishop, who ruled that Skakel's attorney, Michael Sherman, failed to adequately represent Skakel when he was originally convicted.
On November 21, 2013, Skakel was released from prison on a $1.2 million bond along with other conditions: he was to be monitored with a GPS device, could have no contact with the Moxley family, must check in periodically over the phone and would not be allowed to leave the state of Connecticut unless granted permission. He was later granted permission to relocate to Westchester County, New York with his family.
On May 4, 2018, the Connecticut Supreme Court vacated Skakel's conviction and ordered a new trial. All of his conditions were removed. The court ruled that Sherman had "rendered ineffective assistance" when he failed to contact an alibi witness whose name was provided by Skakel. As a result, Skakel was deprived of a fair trial.
State prosecutors still have the power to call a new trial against Michael Skakel, but that has, to date, not been done by the State's Attorney's office. And the longer they choose not to retry him, the less likely it becomes that they will.
So, as it stands, Michael Skakel is a free, technically innocent man.
Dorthy Moxley, now in her 80s, said of the Supreme Court's decision: "The state of Connecticut had a very, very, very good case, and we absolutely know who killed Martha. If Michael Skakel came from a poor family, this would have been over. But because he comes from a family of means they've stretched this out all these years."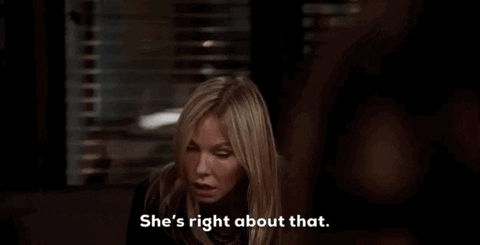 ---
I actually thought typing this out was going to be a lot shorter than it was, so thank you for sticking it out and reading through this weird, twisted case that sadly, doesn't really have a satisfying ending.
Do you have any opinions? There's obviously a lack of suspects to choose from. I couldn't really find any motive for Kenneth Littleton to have killed Martha, but I haven't read Robert F. Kennedy's book either. Maybe he lays it out pretty plainly. Maybe it just comes down to Littleton being an easy scapegoat – he's the only non-Kennedy, let's say he did it. Or it could be that the Skakel's house was overrun with kids on Mischief Night, who's the to say one of them didn't steal the golf club? The timeline is tight though…
But on its face, from the case I can piece together in available reports, it seems totally plausible that a 15-year-old with mental health issues, addiction issues and struggling with the loss of his mother, who had a crush on a girl and thought she was somehow betraying him by hooking up with his brother, would then snap and kill her in a drunken rage, grabbing one of his mother's old golf clubs on the way after seeing his brother with her. Michael has, allegedly, spent most of his life saying he doesn't know if he did because he was so drunk. I mean, for fuck's sake, he admitted to masturbating in the tree near where she was found.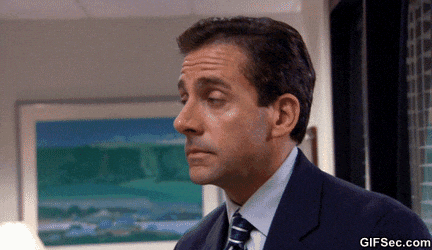 On the other hand, if the timeline holds and it's still believed she died sometime between 9:45PM and 10PM, then wouldn't that make Tommy the most likely suspect? He said he went home and turned back around. Maybe he grabbed a golf club before going back to see Martha. Maybe she wouldn't have sex with him and that set him off.
That's all just my conjecture. Don't take it as a rumour or opinion that's widely accepted.
Either way, Dorthy has a point – if Michael hadn't been from a wealthy family this case would have been closed a long time ago. But on the flip side, if he is innocent and the only reason he can get a new trial is that he's from a wealthy family, what does that say about all the innocent people without means who are in prison?
Anyway, give me your thoughts in the comments!
Stay safe. Be Kind. But, take no shit.
Happy Halloween, Murderinos! ✌️🔪
---