Alright, Nerds, this is going to be your one stop shop for all the books that will help you better diversify the mystery/thriller section of your bookshelves! I'm not going to lie, I fucking need this too! By no means is this comprehensive, but it's a start.
I think we've all become aware that in the world of books, black authors get lower advances, lower marketing and less readership because of it. And I've seen the push in the book community to really make a change.
When I was putting together a book stack for Pride Month I realized I have a very white, very straight physical bookshelf. (I'll get to queer authors in a different post.)
The truth is, I was never the kind of reader who gave a second-thought to who was writing the book. If the cover caught my eye and the synopsis sounded like it was up my alley, I'd TBR it, buy it or borrow it.
While I don't necessarily think there's anything wrong with being that kind of reader, it's also important to realize how book publishing works and why – nine times out of ten – you're likely to pick up books by white authors.
The only way to create a more equitable bookshelf in this moment in time is to actively seek out author diversity.
And let's be honest, if you're mostly into mystery, thriller and horror genres, book store shelves are not exactly overflowing with anything except white people… and James Patterson (*shakes fist at my arch nemesis*)
I put together this list in the hopes that you and I will both find something that speaks to us, and intrigues our book nerd hearts, that we didn't realize was out there and can now we can seek out with purpose.
---
🔪And Now She's Gone by Rachel Howzell Hall
Published: Forge | 2020
Back of the Book: Isabel Lincoln is gone.
But is she missing?
It's up to Grayson Sykes to find her. Although she is reluctant to track down a woman who may not want to be found, Gray's search for Isabel Lincoln becomes more complicated and dangerous with every new revelation about the woman's secrets and the truth she's hidden from her friends and family.
Featuring two complicated women in a dangerous cat and mouse game, And Now She's Gone explores the nature of secrets — and how violence and fear can lead you to abandon everything in order to survive.
About the Author: RACHEL HOWZELL HALL is the author of seven novels, including the critically-acclaimed Detective Elouise Norton series. The third novel in the series, Trail of Echoes, was published this past May and received a coveted Kirkus Star. A featured writer on NPR's acclaimed 'Crime in the City' series, Rachel has also served as a mentor in AWP's Writer to Writer Program and is currently on the board of directors of the Mystery Writers of America. She lives in Los Angeles with her husband and daughter.
🔪Bluebird, Bluebird (Highway 59, #1) by Attica Locke
Published: Mulholland Books | 2017
Back of the Book: When it comes to law and order, East Texas plays by its own rules–a fact that Darren Mathews, a black Texas Ranger, knows all too well. Deeply ambivalent about growing up black in the lone star state, he was the first in his family to get as far away from Texas as he could. Until duty called him home.
When his allegiance to his roots puts his job in jeopardy, he travels up Highway 59 to the small town of Lark, where two murders–a black lawyer from Chicago and a local white woman–have stirred up a hornet's nest of resentment. Darren must solve the crimes–and save himself in the process–before Lark's long-simmering racial fault lines erupt.
A rural noir suffused with the unique music, color, and nuance of East Texas, Bluebird, Bluebird is an exhilarating, timely novel about the collision of race and justice in America.
About the Author: Attica Locke is a writer whose first novel, Black Water Rising, was nominated for a 2010 Edgar Award, a 2010 NAACP Image Award, as well as a Los Angeles Times Book Prize and was shortlisted for an Orange Prize in the UK.
Attica is also a screenwriter who has written movie and television scripts for Paramount, Warner Bros, Disney, Twentieth Century Fox, Jerry Bruckheimer Films, HBO, Dreamworks and Silver Pictures. She was also a fellow at the Sundance Institute's Feature Filmmakers Lab and is a graduate of Northwestern University.
A native of Houston, Texas, Attica lives in Los Angeles, California, with her husband and daughter.
🔪The Strivers' Row Spy (Renaissance, #1) by Jason Overstreet
Published: Dafina | 2016
Back of the Book: For college graduate Sidney Temple, the Roaring Twenties bring opportunities even members of his accomplished black bourgeois family couldn't have imagined. His impulsive marriage to independent artist Loretta is a happiness he never thought he'd find. And when he's tapped by J. Edgar Hoover to be the FBI's first African-American agent, he sees a once-in-a-lifetime chance to secure real justice.
Instead of providing evidence against Marcus Garvey, prominent head of the "dangerously radical" back-to-Africa movement, Sidney uses his unexpected knack for deception and undercover work to thwart the Bureau's biased investigation. And by giving renowned leader W. E. B. Du Bois insider information, Sidney gambles on change that could mean a fair destiny for all Americans…
But the higher Sidney and Loretta climb in Harlem's most influential and glamorous circles, the more dangerous the stakes. An unexpected friendship and a wrenching personal tragedy threaten to shatter Loretta's innocent trust in her husband—and turn his double life into a fast-closing trap. For Sidney, ultimately squeezed between the Bureau and one too many ruthless factions, the price of escape could be heartbreak and betrayal no amount of skill can help him survive.
About the Author: Jason Overstreet grew up in Colorado, Texas, and New Mexico. He attended two Southern California universities, earning a B.A. and M.S. before spending ten years in the field of education. After attending UCLA's Professional Program in Screenwriting, he turned to writing fiction full time. He lives in Los Angeles.
🔪Every Reasonable Doubt (Vernetta Henderson, #1) by Pamela Samuels Young
Published: Goldman House | 2013
Back of the Book: When attorneys Vernetta Henderson and Neddy McClain are tapped to take on the biggest case of their careers, they are less than thrilled about working together. Their strained relationship, however, is the least of their problems. Their socialite client—charged with the brutal murder of her husband—is demanding an immediate dismissal of the case. But a ruthless prosecutor is determined to make sure that doesn't happen. Forced to fight a common enemy, the two women close ranks and, in the process, develop a bond that sees them through the uncertainties of trial, the pain of betrayal and pressures neither could have imagined.
About the Author: Award-winning author and attorney Pamela Samuels Young writes mysteries that matter. Dubbed "John Grisham with a sister's twist" by one reviewer, Pamela's fast-paced novels tackle important social issues.
Prior to retiring from the practice of law to write full time, Pamela worked as Managing Counsel for Toyota specializing in labor and employment law. A former journalist, she spent several years as a television news writer and associate producer in Detroit and Los Angeles. Pamela received her bachelor's degree from USC and also earned graduate degrees from Northwestern University and UC Berkeley School of Law. The Compton native is a frequent speaker on the topics of sex trafficking, bullying, online safety, fiction writing, self-empowerment, and pursuing your passion.
🔪Inner City Blues (Charlotte Justice, #1) by Paula L. Woods
Published: W.W. Norton Company | 2009
Back of the Book: Meet Detective Charlotte Justice, a black woman in the very white, very male, and sometimes very racist Los Angeles Police Department. The time is 48 hours into the epochal L.A. riots and she and her fellow officers are exhausted. She saves the curfew-breaking black doctor Lance Mitchell from a potentially lethal beating from some white officers—only to discover nearby the body of one-time radical Cinque Lewis, a thug who years before had murdered her husband and young daughter. Was it a random shooting or was Mitchell responsible? And what had brought Lewis back to a city he'd long since fled?
Charlotte's quest for the truth behind Cinque's death will set her at odds with the LAPD hierarchy, plunge her into the intricacies of everything from L.A.'s gang-banging politics to its black blue-bloods, and lead her into deep emotional waters with Mitchell's partner (and her old flame), Dr. Aubrey Scott.
In Charlotte Justice, Paula L. Woods has created a tough, tart, but also vulnerable heroine sure to draw comparisons to such classic figures as Easy Rawlins and Kinsey Milhone, but a true original as well.
About the Author: Paula is a member of Mystery Writers of America, the International Association of Crime Writers, and Sisters in Crime. She has also served as an Edgar judge, on the Author Committee of the Los Angeles Times Festival of Books and speaker at the festival.
There was no female cop that was "tough as nails but feminine enough to get her nails done." To remedy the situation, she wrote the Charlotte Justice mysteries featuring African-American LAPD detective Charlotte Justice.
A native of Los Angeles, Paula's lifelong love of books has resulted in the growth of her personal library to over 1,000 volumes.
🔪Blanche on the Lam (Blanche White, #1)
Published: Brash Books | 2014
Back of the Book: Blanche White is a plump, feisty, middle-aged African-American housekeeper working for the genteel rich in North Carolina. But when an employer stiffs her, and her checks bounce, she goes on the lam, hiding out as a maid for a wealthy family at their summer home.
That plan goes awry when there's a murder and Blanche becomes the prime suspect. So she's forced to use her savvy, her sharp wit, and her old-girl network of domestic workers to discover the truth and save her own skin. Along the way, she lays bare the quirks of southern society with humor, irony, and a biting commentary that makes her one of the most memorable and original characters ever to appear in mystery fiction.
About the Author: Barbara Neely was a novelist, short story writer, and author of the popular Blanche White mystery novels. The first book in this series, BLANCHE ON THE LAM, won the Agatha, the Macavity, and the Anthony — three of the four major mystery awards for best first novel.
Books in the Blanche White series have been taught in courses at universities as varied as Howard University, Northwestern, Bryn Mawr, Old Dominion, Boston College, Appalachian State University, Washington State University and Guttenberg University in Mainz, Germany. Books in the series have been translated into French, German and Japanese.
Ms. Neely has also had an extensive public sector career. She designed and directed the first community-based corrections facility for women in Pennsylvania, directed a branch of the YWCA, and headed a consultant firm for non-profits. She was part of an evaluative research team at the Institute for Social Research, the Executive Director of Women for Economic Justice, and a radio producer for Africa News Service. For her activism Neely has received the Community Works Social Action Award for Leadership and Activism for Women's Rights and Economic Justice, and the Fighting for Women's Voices Award from the Coalition for Basic Human Needs.
🔪Good Man Gone Bad (Aaron Gunner, #7) by Gar Anthony Haywood
Published: Prospect Park Books | 2019
Back of the Book: Hard times are nothing new for private investigator Aaron Gunner. Working on the mean streets of South Central Los Angeles, he's seen more than his fair share of trouble. But when his cousin and confidante Del Curry commits suicide after allegedly killing his wife and critically injuring their daughter Zina, Gunner knows he's about to face the hardest times of all. He doesn't buy the LAPD's version of the shooting and isn't going to wait for Zina to regain consciousness to disprove it.
Whatever drove Del to take his own life—and possibly assault his wife and daughter—Gunner's going to find it, even if it means learning things about his late cousin he'll wish he never knew. But first, he has a paying case to work, proving the innocence of an Afghan War veteran accused of murder. Plagued by seering migraines and occasional fits of rage, Harper Stowe III is counting on Gunner to fill the holes in his ruined memory that make him the perfect suspect in the killing of his former employer. With a new era of American racism and divided politics on the rise all around him, Gunner must seek the truth behind two fatal shootings now, and grieve for his beloved cousin later.
About the Author: Gar Anthony Harwood also writes as Ray Shannon. He has won the Shamus and Anthony Award for his mystery fiction. He writes stand-alone novels and short-stories as well as series. He has also written for the Los Angeles Times and the New York Times, written scripts for television drama series (e.g. New York Undercover and the District) and Movies of the Week for ABC. He is a member of the Mystery Writers of America.
🔪The Red Queen Diaries (Detective Hannah McCabe, #1) by Frankie Y. Bailey
Published: Minotaur Books | 2013
Back of the Book: The year is 2019, and a drug used to treat soldiers for post-traumatic stress disorder, nicknamed "Lullaby," has hit the streets. Swallowing a little pill erases traumatic memories, but what happens to a criminal trial when the star witness takes a pill and can't remember the crime? When two women are murdered in quick succession, biracial police detective Hannah McCabe is charged with solving the case. In spite of the advanced technology, including a city-wide surveillance program, a third woman is soon killed, and the police begin to suspect that a serial killer is on the loose. But the third victim, a Broadway actress known as "The Red Queen," doesn't fit the pattern set by the first two murders.
With the late September heat sizzling, Detective Hannah McCabe and her colleagues on the police force have to race to find the killer in a tangled web of clues that involve Alice in Wonderland, The Wizard of Oz, and Abraham Lincoln's assassination. Fast-paced and original, this is a one-of-a-kind mystery from an extremely talented crime writer.
About the Author: Frankie Y. Bailey, PhD is a professor in the School of Criminal Justice University at Albany (SUNY). She studies crime history, and crime and mass media/popular culture and material culture. She is the author of five mysteries featuring amateur sleuth Lizzie Stuart and two police procedural novels featuring Albany police detective Hannah Stuart.
🔪Chaos, Desire & A Kick-Ass Cupcake (Sophie Katz Murder Mystery, #7) by Kyra Davis
Published: Latte Press | 2017
Back of the Book: Nothing cures a case of the doldrums faster than a terrifying murder…
Mystery writer and dabbling amateur sleuth, Sophie Katz, knows her career and her fiery love affair with P.I. boyfriend, Anatoly Darinsky can survive anything except decaf and boredom. So, when Anatoly passes up a mysterious stalker case, Sophie decides to take it on herself…just for the drama of it all.
But when people involved in the case start dying under suspicious circumstances and the stalker sets his sights on Sophie what started as a recreational undertaking quickly becomes an obsession.
Is art and passion really worth risking your life for? And if not, will Sophie to walk away before it's too late?
CHAOS, DESIRE & A KICK-ASS CUPCAKE is a stand-alone addition to the Sophie Katz series which Cosmopolitan calls a "high octane hook-up" and Detroit Free Press calls "…snappy and spine-tingling." Don't miss out on this latest adventure.
About the Author: Kyra Davis is the New York Times and USA Today bestselling author of the Just One Night, Pure Sin and Sophie Katz series as well as So Much For My Happy Ending. Just One NIght has been optioned for television by Anonymous, (the producers of True Detective)
Before publishing her first book, Sex, Murder And A Double Latte in 2005 Kyra supported herself and her son as a marketing manager for a sports club and before that was a department manager at Nordstrom's Savvy department. She studied at The Fashion Institute Of Design and Merchandising and Golden Gate University.
Kyra now lives with her husband (director and screenwriter, Rod Lurie), her teenage son (proud science-geek and Hawaiian-Shirt-aficionado), dog (champion eater and guardian of the backyard…no squirrel will dare set foot in it) and gecko (the gecko doesn't do much).
🔪Of Blood and Sorrow (Tamara Hayle, #8) by Valerie Wilson Wesley
Published: One World/Ballantine | 2008
Back of the Book: Valerie Wilson Wesley's private investigator, Tamara Hayle, whom the Houston Chronicle calls "smart, sexy, tough but tender," has earned enthusiastic acclaim from reviewers and readers alike. Now Newark, New Jersey's savviest detective confronts the one case she never saw coming–and discovers how ties that bind can easily become a noose.
Tamara Hayle can't believe that her life is this good. New York's most powerful businessman wants her to work for him, her new lover seems caring and supportive, and her son, Jamal, is thriving. But as Tamara sardonically observes, "When things stir that easy, there's always something lumpy at the bottom of the pot."
Enter Lilah Love, an old acquaintance who begs Tamara to find her missing child. Tamara, however, is wary of Lilah, who attracts mayhem and murder like an alley cat attracts fleas. Next up is Basil Dupre, Tamara's outlaw ex-lover, who always brings passion–and chaos–when he strolls into Tamara's life. Suddenly Tamara's safe world isn't so secure, especially when Jamal witnesses a brutal murder and becomes the prime suspect.
As the body count rises, Tamara and Jamal will follow a long-forgotten secret into a terrifying confrontation with love gone bad, trust turned lethal, and a past hungry to claim more lives.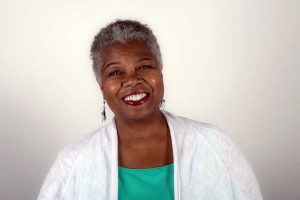 About the Author: Wesley is a former executive editor of Essence Magazine. She served as artist-in-residence at Columbia College in Chicago in spring 2005. She is a former adjunct professor at Ramapo College in Mahwah New Jersey, and a former artist-in-residence at the Tyson School of the Arts in East Orange, New Jersey.
Her fiction and nonfiction for both adults and children have appeared in magazines including Essence, Family Circle, TV Guide, Ms, Creative Classroom, Scholastic News and Weltwoche, a Swiss weekly newspaper. She is a 1993 recipient of the Griot Award from the New York Chapter of the National Association of Black Journalists. She has received awards from many book groups and community organizations, including 2004 Author of the Year from the Amigirls Book Club and 1996 Author of the Year, 2012 Mystery Writer of the Year and 2012 Literary Beacon Award from the national Go On Girls Book Club. She is a former board member of Sisters in Crime, an organization committed to promoting women writing mysteries.
Wesley is a graduate of Howard University and holds master's degrees from the Bank Street College of Education and the Columbia Graduate School of Journalism. She is married to noted screenwriter and playwright Richard Wesley and has two adult daughters.
🔪Orange Crushed (Ivy League, #3) by Pamela Thomas-Graham
Published: Gallery Books | 2005
Back of the Book: Pamela Thomas-Graham's beguiling and atmospheric Ivy League novels simmer with hot button issues — and unveil layers of malice and murder inside the life academic. Harvard economics professor Nikki Chase is intent on becoming the first tenured African-American woman in her department. But with her affinity for solving crimes, she may make her name in a place where the highest levels of human intellect can court the lowest impulses of the human heart.
PUBLISH OR PERISH
A working weekend at a Princeton conference is just what Nikki needs to deflect the pre-holiday pressures — both professional and personal — that are closing in on her back in Cambridge. And there will be down time, too, at a party honoring professor Earl Stokes, her old friend and mentor. Rumors abound that Stokes, a Princeton superstar, may depart for Harvard, a change that would stir up as much controversy as his new bestselling book on race issues. When Stokes's body is discovered among the smoldering ruins of the not-yet-completed black-studies building, a shattered Nikki refuses to accept the police findings that the death was accidental. And among the ashes she will uncover a murderous agenda with ominous implications for not only the Princeton campus but Harvard as well.
About the Author: Pamela Thomas-Graham is a Phi Beta Kappa graduate of Harvard College and a graduate of Harvard Law School and Harvard Business School. She was the first black woman partner at a New York consulting firm. She has developed the Ivy League Mystery series featuring Nikki Chase, a black economics professor at Harvard who solves murders not just at her university, but while visiting Yale and Princeton as well.
Now president and CEO of CNBC Television, she divides her time between Westchester County and Manhattan.
🔪 The Good House by Tananarive Due
Published: Atria Books | 2003
Back of the Book: The house Angela Toussaint's late grandmother owned is so beloved that townspeople in Sacajawea, Washington, call it the Good House. But is it?
Angela hoped her grandmother's famous "healing magic" could save her failing marriage while she and her family lived in the old house the summer of 2001. Instead, an unexpected tragedy ripped Angela's family apart.
Now, two years later, Angela is moving past her grief and taking control of her life as a talent agent in Los Angeles, and she is finally ready to revisit the rural house she loved so much as a child. Back in Sacajawea, Angela realizes she hasn't been the only one to suffer a shocking loss. Since she left, there have been more senseless tragedies, and Angela wonders if they are related somehow. Could the events be linked to a terrifying entity Angela's grandmother battled in 1929? Did her teenage son, Corey, reawaken something that should have been left sleeping?
With the help of Myles Fisher, her high school boyfriend, and clues from beyond the grave, Angela races to solve a deadly puzzle that has followed her family for generations. She must summon her own hidden gifts to face the timeless adversary stalking her in her grandmother's house — and in the Washington woods.
About the Author: TANANARIVE DUE (tah-nah-nah-REEVE doo) is an award-winning author who teaches Black Horror and Afrofuturism at UCLA. She is an executive producer on Shudder's groundbreaking documentary Horror Noire: A History of Black Horror. She and her husband/collaborator Steven Barnes wrote "A Small Town" for Season 2 of "The Twilight Zone" on CBS All Access.
A leading voice in black speculative fiction for more than 20 years, Due has won an American Book Award, an NAACP Image Award, and a British Fantasy Award, and her writing has been included in best-of-the-year anthologies. Her books include Ghost Summer: Stories, My Soul to Keep, and The Good House. She and her late mother, civil rights activist Patricia Stephens Due, co-authored Freedom in the Family: a Mother-Daughter Memoir of the Fight for Civil Rights. She is married to author Steven Barnes, with whom she collaborates on screenplays. They live with their son, Jason, and two cats.
🔪 The Changeling by Victor LaValle
Published: Spiegel & Grau | 2017
Back of The Book: Apollo Kagwa has had strange dreams that have haunted him since childhood. An antiquarian book dealer with a business called Improbabilia, he is just beginning to settle into his new life as a committed and involved father, unlike his own father who abandoned him, when his wife Emma begins acting strange. Disconnected and uninterested in their new baby boy, Emma at first seems to be exhibiting all the signs of post-partum depression, but it quickly becomes clear that her troubles go far beyond that. Before Apollo can do anything to help, Emma commits a horrific act—beyond any parent's comprehension—and vanishes, seemingly into thin air.

Thus begins Apollo's odyssey through a world he only thought he understood to find a wife and child who are nothing like he'd imagined. His quest begins when he meets a mysterious stranger who claims to have information about Emma's whereabouts. Apollo then begins a journey that takes him to a forgotten island in the East River of New York City, a graveyard full of secrets, a forest in Queens where immigrant legends still live, and finally back to a place he thought he had lost forever. This dizzying tale is ultimately a story about family and the unfathomable secrets of the people we love.
About the Author: Victor LaValle is the author of the short story collection Slapboxing with Jesus, four novels, The Ecstatic, Big Machine, The Devil in Silver, and The Changeling and two novellas, Lucretia and the Kroons and The Ballad of Black Tom. He is also the creator and writer of a comic book Victor LaValle's DESTROYER.
He has been the recipient of numerous awards including a Whiting Writers' Award, a United States Artists Ford Fellowship, a Guggenheim Fellowship, a Shirley Jackson Award, an American Book Award, and the key to Southeast Queens.
He was raised in Queens, New York. He now lives in Washington Heights with his wife and kids. He teaches at Columbia University.
🔪Hollywood Homicide (Detective by Day, #1) by Kellye Garrett
Published: Midnight Ink | 2017
Back of the Book: Dayna Anderson doesn't set out to solve a murder. All the semi-famous, mega-broke black actress wants is to help her parents keep their house. After witnessing a deadly hit-and-run, she figures pursuing the fifteen-grand reward isn't the craziest thing a Hollywood actress has done for some cash.
But what starts as simply trying to remember a speeding car soon blossoms into a full-on investigation. As Dayna digs deeper into the victim's life, she wants more than just reward money. She's determined to find the poor woman's killer too. When she connects the accident to a notorious Hollywood crime spree, Dayna chases down leads at paparazzi hot spots, celeb homes and movie premieres. She loves every second—until someone tries to kill her.
And there are no second takes in real life.
About the Author: Kellye Garrett's first novel, Hollywood Homicide, was released by Midnight Ink in August 2017 and was named one of BookBub's Top 100 Crime Novels of All Time. In addition to receiving starred reviews from Publishers Weekly and Library Journal, it won the Agatha, Anthony, Lefty and Independent Publisher "IPPY" awards for best first novel. It was also nominated for the Macavity Award for Best First Mystery Novel and Barry award for Best Paperback Original.

Hollywood Ending, her second book in the Detective by Day mystery series, was chosen a best mystery of 2018 by Suspense Magazine, Book Riot and CrimeReads, which called it the most fun book of the year. In addition to being featured on the TODAY show's Best Summer Reads of 2019, it was nominated for an Anthony Award for Best Paperback Original and a Lefty Award for Best Humorous Novel. In addition to writing, she currently serves on the national Board of Directors of Sisters in Crime.
🔪A Negro and an Ofay (The Tales of Elliot Caprice, #1) by Danny Gardner
Published: Down & Out Books | 2017
Back of the Book: On the run after killing two crooked cops, Chicago PD Detective Elliot Caprice finds himself in a jailhouse in St. Louis on false charges. He enlists friends from his hometown of Southville, IL to secure his release and returns to find the family farm in foreclosure, and the man who raised him dying in a flophouse.
Desperate for money, he accepts a job from the son of a deadly Jewish mobster and eventually crosses paths with a powerful family from Chicago's North Shore. A captain of industry is dead, and the key to his estate disappeared with the chauffeur. There's good money in it if Elliot finds him, but the mixed-race son of Illinois farm country must return to the Windy City with the cops on his heels, the Syndicate at his throat, and the wealthy and powerful at his back.
Good thing he's used to playing both sides to the middle.
About the Author: From his beginnings as a young stand-up comedian (Def Comedy Jam All-Stars vol. 12), Danny Gardner has enjoyed careers as an actor, director, and screenwriter. He is a recent Pushcart Prize nominee for his creative non-fiction piece Forever. In an Instant., published by Literary Orphans Journal. His first short fiction piece, Labor Day, appeared in Beat to a Pulp, and his flash fiction has been featured in Out of the Gutter and on Noir On The Air. He is a frequent reader at Noir at the Bar events nationwide. He blogs regularly at 7 Criminal Minds. He is a proud member of the Mystery Writers of America and the International Thriller Writers.
Danny lives in Los Angeles by way of Chicago. A Negro and an Ofay is his first novel.
🔪 Devil in a Blue Dress (Easy Rawlins, #1) by Walter Mosley
Published: Washington Square Press | 2010 (originally 1990)
Back of the Book: Devil in a Blue Dress, a defining novel in Walter Mosley's bestselling Easy Rawlins mystery series, was adapted into a TriStar Pictures film starring Denzel Washington as Easy Rawlins and Don Cheadle as Mouse.
Set in the late 1940s, in the African-American community of Watts, Los Angeles, Devil in a Blue Dress follows Easy Rawlins, a black war veteran just fired from his job at a defense plant. Easy is drinking in a friend's bar, wondering how he'll meet his mortgage, when a white man in a linen suit walks in, offering good money if Easy will simply locate Miss Daphne Monet, a blonde beauty known to frequent black jazz clubs.
About the Author: Walter Mosley (b. 1952) is the author of the bestselling mystery series featuring Easy Rawlins, as well as numerous other works, from literary fiction and science fiction to a young adult novel and political monographs. His short fiction has been widely published, and his nonfiction has appeared in the New York Times Magazine and the Nation, among other publications. Mosley is the winner of numerous awards, including an O. Henry Award, the Anisfield-Wolf Book Award, a Grammy, and PEN America's Lifetime Achievement Award. He lives in New York City.
🔪Find Me When I'm Lost (Charlie Mack Motown Mystery, #5) by Cheryl A. Head
Published: Bywater Books | 2020
Back of the Book: When Charlie Mack is hired by her ex-husband's new wife, things get awkward quickly. Her ex, Franklin, has been charged with his brother-in-law's murder. Charlie and Pamela both believe he didn't do it; it's the only thing they will ever see eye-to-eye on. But he's also in hiding for some reason neither of them understands.
To the police, it adds up to guilt, but to Charlie, it indicates that Franklin has stumbled into an unplanned, and perhaps life-threatening, complication. Charlie wants proof the case doesn't involve a double cross, and when the Mack Investigations team throws all their assets at the case, Charlie's girlfriend, Mandy demands assurance that Charlie's all-out efforts to find Franklin aren't driven by lingering romantic feelings. In the end, everyone involved learns that loyalty often runs much deeper than love.
About the Author: Originally from Detroit, Cheryl A. Head now lives on Capitol Hill in Washington, D.C., where she has navigated a successful career as a writer, television producer, filmmaker, broadcast executive and media funder.
Her self-published debut novel, Long Way Home: A World War II Novel, was a 2015 Next Generation Indie Book Award finalist in both the African American Literature and Historical Fiction categories. Her Charlie Mack Motown Mystery series (Bywater Books) was a 2017 Lammy finalist. When not writing fiction, she tweets, posts on Facebook, and consults on a wide range of diversity issues.
She is currently the Director of Inclusion for the board of the Golden Crown Literary Society (GCLS) whose mission is education and the promotion and recognition of lesbian literature.
🔪 Forty Acres by Dwayne Alexander Smith
Published: Atria Books | 2014
Back of the Book: What if overcoming the legacy of American slavery meant bringing back that very institution? A young black attorney is thrown headlong into controversial issues of race and power in this page-turning and provocative new novel.
Martin Grey, a smart, talented black lawyer working out of a storefront in Queens, becomes friendly with a group of some of the most powerful, wealthy, and esteemed black men in America. He's dazzled by what they've accomplished, and they seem to think he has the potential to be as successful as they are. They invite him for a weekend away from it all—no wives, no cell phones, no talk of business. But far from home and cut off from everyone he loves, he discovers a disturbing secret that challenges some of his deepest convictions…
Martin finds out that his glittering new friends are part of a secret society dedicated to the preservation of the institution of slavery—but this time around, the black men are called "Master." Joining them seems to guarantee a future without limits; rebuking them almost certainly guarantees his death. Trapped inside a picture-perfect, make-believe world that is home to a frightening reality, Martin must find a way out that will allow him to stay alive without becoming the very thing he hates.
About the Author: Born in Harlem. Raised in the South Bronx.
I decided that I wanted to make movies after seeing Star Wars. Clichéd but true. My mother bought me a Super 8 camera. I made an animated short titled SHOES that won me a scholarship to a summer long film-making camp.
I started writing screenplays in an attempt to earn enough money to finish Doomsday Stew, my first feature film. I never did finish my feature but one of my screenplays, Joe's Last Chance, sold to Intermedia. After that… doors in Hollywood began to open.
Today I earn a living as a professional screenwriter represented by Resolution and Circle of Confusion. I have sold or optioned six spec screenplays and I have been hired by studios for numerous rewrites. Currently I have two movies in post-production, Stuck and The Closet.
Between screenwriting jobs, I decided to write the novel Forty Acres. To my surprise and delight my first novel found a home at Atria Books.
🔪 Bad Men and Wicked Women (Ken Swift, #1) by Eric Jerome Dickey
Published: Dutton | 2018
Back of the Book: As a low-level enforcer in Los Angeles, Ken Swift knows danger, but nowhere does he feel it more than in his tangled romances. Divorced from one woman, in love with another, and wrestling with a strong desire to get to know a third, his life is far from perfect, and it becomes all the more complicated when his troubled daughter resurfaces on the same day as a major job. Margaux is pregnant, bitter, and desperate: she needs $50,000 immediately, and she isn't above blackmailing Ken to get it. Yet even as the tension-filled father/daughter reunion escalates into a clashing of wills and desires that spread far beyond their family, Ken's latest contract spirals quickly out of control, and he finds it is not only his daughter looking to seek revenge.
With the strong characters, heart-pounding action, and intense passion he is known for, New York Times bestseller Eric Jerome Dickey lays bare a tale of lust and angst that will leave readers breathless.
About the Author: Eric Jerome Dickey is the New York Times bestselling author of more than twenty-five novels as well as a six-issue miniseries of graphic novels featuring Storm (X-Men) and the Black Panther. Originally from Memphis, Dickey now lives on the road and rests in whatever hotel will have him.
🔪 Broken Places (Cass Raines, #1) by Tracy Clark
Published: Kensington Publishing Corporation | 2018
Back of the Book: Former cop Cass Raines has found the world of private investigation a less stressful way to eke out a living in the Windy City. But when she stumbles across the dead body of a respected member of the community, it's up to her to prove a murderer is on the loose . . .
Cops can make mistakes, even when they're not rookies. If anyone knows that it's Cass Raines, who took a bullet two years ago after an incompetent colleague screwed up a tense confrontation with an armed suspect. Deeply traumatized by the incident, Cass resigned from the Chicago PD, leaving one less female African-American on the force. Now she's the head of a one-woman private investigation agency, taking on just enough work to pay the bills. She spends the rest of her time keeping an eye on the tenants in her little Hyde Park apartment building, biking along the lakefront, and playing chess with the only father figure she's ever known, Father Ray Heaton.
When Father Ray asks Cass to look into a recent spate of vandalism at his church, she readily agrees to handle the case. But only hours later she's horrified to discover his murdered body in the church confessional, a dead gangbanger sprawled out nearby. She knew Pop, as she called him, had ticked off plenty of people, from slumlords to drug dealers and even some parishioners and politicians, with his uncompromising defense of the downtrodden. But a late-night random theft doesn't seem like much of a motive at a cash-strapped parish like Saint Brendan's.
The lead detective assigned to the case is all too ready to dismiss it as an interrupted burglary gone awry, just another statistic in a violent city. But Cass's instincts tell her otherwise, and badge or no badge, she intends to see justice done . . .
About the Author: Tracy Clark, a native Chicagoan, is the author of the Cass Raines Chicago Mystery series, featuring ex-cop turned PI Cassandra Raines, Her debut, BROKEN PLACES, made Library Journal's list of the Best Crime Fiction of 2018 and was short listed in the mystery category on the American Library Association's 2019 Reading List. CrimeReads also named Cass Raines Best New PI of 2018. The novel was nominated for a Lefty Award for Best Debut ovel, an Anthony Award for Best Debut Novel and a Shamus Award for Best First PI Novel. Her second Raines novel, BORROWED TIME, was nominated for the 2020 Lefty Award for Best Mystery Novel. She is the winner of the 2020 G.P. Putnam's Sons Sue Grafton Memorial Award.
---
Alright, that's it! Anything catch your bookish eye?
I will say I own half of the Sophie Katz Murder Mystery series by Kyra Davis and it is SO FUN. If you're looking for a cozy mystery meets smartass character meets a little bit of romance, I recommend trying those books out!
Stay safe. Be kind. But, take no shit… also, wash your hands. Wear a face mask. And Black Lives Matter.
Later, Booknerds 🔪✌️