★★★½
Amazon Originals | 2018
Opening Hook: HGTV meets Shutter.
Main Character: No one wants to raise a baby with ghosts.
Plot Twisty-ness: Creepy but on uppers.
---
I did it! Here it is! My last review of the Dark Corners collection! It also happens to technically be my first read of 2020, so that means I'm caught up on all of my 2019 reviews. It's a New Year's miracle!
Alright, for real I never thought I'd say this, but I'm kind of disappointed that this isn't a full-length novel because it was too fast. *gasp, horror, shock* I KNOW. Am I taking crazy pills? Seriously, I never thought "the plot moved too quickly" would be a complaint I would ever have in my life. My feelings about this story have totally caught me off guard.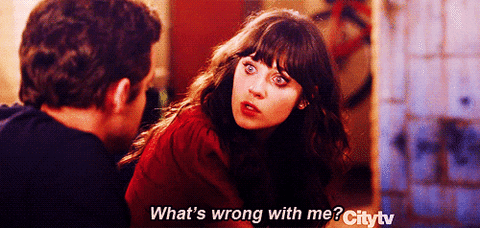 I liked this and I liked Brandi Reeds writing style, but my rating reflects what didn't work for me. Though the creepy atmosphere is set immediately, the plot was too rushed and stilted.
Ana and her husband have bought an old Victorian that needs a lot of work, in his small hometown full of gossips, history and ghost stories. While her husband is away working endlessly to support their small family, Ana starts renovation projects around the house, including having old trees cut down and dug up around the property.
Underneath one old tree, an antique door is found buried in the ground. Instead of discarding it, Ana cleans it up and re-finishes it with the intention of installing the original piece back into the home. But once the door is out of the ground, creepy things start happening – noises, figures, things moving on their own and an influence on behaviour. Ana's husband is not himself when he's home, and when Ana confronts him about his jacked-up behaviour, he claims to have no idea what she's talking about.
The question of whether Ana is in a legit haunted house, or just losing her mind, is heavy-handed right from the beginning because so much had to happen and be explained in only a few dozen pages. The progress from normal to crazy went by so quickly that there wasn't time to flesh out the characters, the town or the spooky shit in a way that I would have found satisfying.
That's not to say it wasn't chalked full of creepy moments – it was and that's why I really would have enjoyed this so much more as a full-length novel. It needed the space to expand on the history of the house, Ana's marriage, her relationship with her in-laws, the grumpy old bitch historian and what exactly happened in that house that required a door to be buried in the ground.
I mean, that's so weird, we need more than a paragraph to really explain the reasons.
It was like Amityville Horror but if it had done a few lines of coke.
A spooky story, the only one I'd really say was actually "horror" in this collection of shorts from Amazon, but the wrong format for it. Still, I'm interested to read more by Brandi Reeds if this is any indication of the kind of creepy she can write.
🔪🔪🔪
---
A young wife and mother—new to this town and to its secrets—learns just how much she doesn't know in this tingly tale of all the things hiding in the dark at the top of the stairs, from bestselling author Brandi Reeds.
While renovating her Victorian home, Ana Clementine finds an ornate door buried under forty years of earth. Once she restores it to the attic, she starts hearing whispers, her loving husband becomes a stranger, and her baby daughter learns a chilling new word. Maybe Ana has unlocked the house's secrets. Or maybe she's becoming just a little unhinged herself.