Please read the "TCT Disclaimer" under the True Crime tab at the top of the page before reading any true crime posts.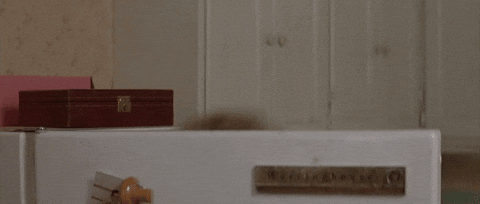 It's been a while!
Sorry for the break! But not really. I hope you stumbled across many other funny and wonderful book bloggers and true crime writers to fill the Krystin-shaped hole in your heart. I know there are so many writers to read and it means a lot to me that you still stick around my blog even when I disappear every now and again.
I've been super fucking busy at home trying to finish my bedroom renovation. I know, I know. I've been promising forever to post my basement reno and I've already moved on to my bedroom. What can I say? I don't possess a lot of virtues, and patience definitely isn't one of the few.
I finished painting on Sunday and I'm so happy to say there are no more rooms in my house that require a full wall of paint… three years later. I fucked up my shoulder once again and my back is twisted, but all the heavy, big projects are officially done and now I can just focus on the smaller details like hanging a mirror or putting up curtains.
I can't tell you how excited I am to just sit on my fucking ass and do nothing once again. I can see the light at the end of the tunnel. And it looks a lot like me in bed with a book and a snuggly puppy. And of course, writing more posts around here. I fucking swear it!
Truly, my Fitbit has never seen me achieve so many steps before. It thinks someone new is wearing it.
Anyway, I'm feeling a little bit less stressed, my brain fog is clearing and my creative juices are totally pumping… forgive me for saying "creative juices." That phrase could not be any more disgusting. But I digress… a new true crime story is just breaking within the last couple of days, and it is completely fucked up and sensational and has me rolling my eyes in all kinds of directions because goddamn teenagers are just so fucking stupid and cruel sometimes.
We're talking terrible teenagers. We're talking murder. We're talking child pornography – so trigger warning there. We're talking fake millionaires. We're talking being gullible as fuck.
This is the murder of Cynthia Hoffman.
---
Anchorage, Alaska.
The family of Cynthia Hoffman, 19, says their daughter lived with an intellectual disability which caused her to operate at a seventh-grade level.
"Her disability just made her want to have friends," her father, Timothy Hoffman, told the Washington Post. "That's all she wanted, was just to be her friend." It also likely made her vulnerable to being misled, to being manipulated and to becoming a victim.
On Sunday, June 2nd, Cynthia was meant to see her father to collect the money he owed her from a recent handyman job she helped him with. When she didn't show, Timothy Hoffman knew something was wrong. Cynthia was a good girl. She would never ignore her family. She would never not answer her phone. She would never not come home.
The next morning, when Cynthia still hadn't shown up, her family officially reported her missing to the police. Based on information from a friend of Cynthia's, who called herself Angela, the missing girl was last seen Sunday afternoon at the Polar Bear Playground in Russia Jack Springs Park. She was wearing a hoodie, jeans and tennis shoes.
Angela was texting with Timothy Hoffman as police were doing their searches. Angela told Timothy, "I hope she comes home safely she's my best friend."
Angela's real name is Denali Brehmer.
The 18-year-old had recently started an online friendship with a man calling himself "Tyler" from Kansas. Tyler said he was a millionaire. After some time, Tyler confessed to Denali that he wanted to buy child pornography and he needed her help to do it.
I'm not sure at what point you decide it's the right time to drop that bombshell, but in my world there is never a right time. The reddest of red flags, bitch!
Denali apparently didn't find anything weird about Tyler's interest, so she sent explicit photos of herself to Tyler. It wasn't good enough though – he wanted more footage and of a someone younger. He offered Denali money to send him pictures of younger girls and Denali complied, sending him explicit photos of a 15-year-old girl (name withheld), as well as another girl who was 8 or 9-years-old. Denali exploited these young girls, taking pornographic photos and video with her phone and texting them to Tyler.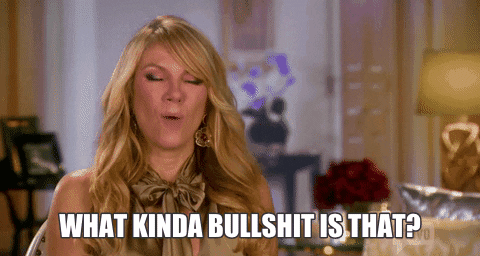 But Tyler still wasn't satisfied. He wanted to up the ante. Still not seeing any issues with this, Denali? So fucking stupid.
"Rape and murder someone in Alaska," Tyler asked. He told Denali to send him videos and photographs of the deed. And if Denali did this, he promised to pay her $9 million.
Denali accepted the offer – which I guess I can understand a clearly stupid girl doing, but I would think before literally MURDERING someone you would maybe ask for proof the dickbag had the money in the first place?? The exceptionally gullible Denali recruited four friends to help her pull off the crime, offering them a cut of the millions coming her way for a job well done.
On June 2nd, Denali and one of her co-conspirators, 16-year-old Kayden McIntosh (whose name was released because he is being tried as an adult,) borrowed a truck from their friend, Caleb Leyland, and picked up Cynthia.
They told Cynthia they wanted to go hiking and she was happy to go along, completely unaware that inside the truck was everything her "friends" would need to kill her.
The three drove out to the Thunderbird Falls trail – a popular area for hiking that cuts through a mile of birch forest before reaching a 200-foot waterfall. When Denali and McIntosh found an isolated clearing, they abandoned the trail and followed a different path along the Eklutna River.
Settling on a quiet and empty spot, Denali and McIntosh ambushed Cynthia, tying up her hands and feet with duct tape and wrapping it around her head to completely cover her mouth. Denali then produced a 9mm handgun and pointed it at Cynthia, but according to the charging documents in the case, she couldn't pull the trigger.
"Brehmer told [a detective] that…she handed [McIntosh] the gun and told him to shoot her because she couldn't do it, and he shot her."
Cynthia was shot in the back of the head.
They either left her body in the river or closer to the trail/riverbank, depending on reports.
The day after the murder, police were searching near Polar Bear Playground based on the lead from "Angela" that had been sent to Cynthia's father, Timothy.
Police needed to know who could have been with Cynthia when she went missing, so they tried to contact friends. One friend, Denali Brehmer, consistently showed up in pictures on Cynthia's Instagram account. In one picture – a selfie of the two girls together – Cynthia captioned the photo, "my bff."
Police contacted Denali's mother, told her they needed to talk to her daughter. Was she at the park with Cynthia? Did she know what happened? Denali's mother told police that her daughter had said that she thought Cynthia had been shot and pushed into the water. She didn't have any other details or a location.
Denali was brought in for questioning. As was Kayden McIntosh, also thought to have been at Polar Bear Park that day.
During questioning, police quickly learned that the three teens hadn't been anywhere near Polar Bear Park. The story, as well as the texts from "Angela," had been a plan from the beginning to throw off police and Cynthia's family, to have them looking in the wrong location.
But, this initial round of questioning chalked up the whole situation to one big accident.
According to the charging documents, Denali and McIntosh had a similar story when they were first questioned.
The trio had been driving around, smoking weed, when they decided to go to Thunderbird Falls and take disturbing pictures. They were going to take turns duct taping each other up like hostages, like you do, and taking pictures for fun. Regular kid stuff! Denali told police that once the tape was put over Cynthia's mouth "she started to panic."
Denali said they took the tape off Cynthia's mouth to calm her down, but she started to react more and more, threatening to call the police and tell the cops that her two friends had kidnapped and raped her. According to Denali, McIntosh started to panic at the sound of these threats so he took the gun that Denali was holding (only brought as a prop for the photos,) and shot Cynthia in the back of the head before Denali could stop him.
The logistics of this initial first story are lost on me. Cynthia was on her back panicking, so they took the tape off her mouth, but then managed to shoot her in the back of the head and put the tape back on?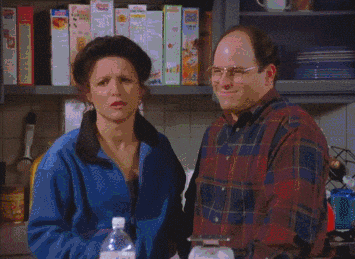 Denali then claimed that McIntosh thought Cynthia was trying to call the police because her body was twitching, so he pushed her into the creek. But she was tied up and shot in the head? And where did she get the phone?
To McIntosh's credit, he mostly corroborated this version of events, saying that indeed the trio had all agreed to the duct tape photos, but claims that after Cynthia started to panic that he "blacked out." He only vaguely remembers pulling the trigger and pushing the body into the river. He told police he wasn't sure if Cynthia was dead after he shot her or if she drowned.
McIntosh told detectives that he didn't want Denali to go to jail.
According to court documents, after leaving the scene, McIntosh burned Cynthia's purse, clothing, her ID and the gun used to shoot her.
At this point, McIntosh was arrested on multiple charges, including first-degree murder and evidence tampering. Denali, inexplicably, was let go. Though the investigation continued.
On Wednesday, June 5, while being held at the Anchorage Correctional Complex, McIntosh reportedly started telling other inmates that the shooting was all Denali's idea and that the story he had told the police was bullshit, that he just didn't want Denali to get into trouble.
The next day, detective in the case were presented with Denali's Snapchat stories while interviewing a friend of her's (not involved in the murder.) In the online stories Denali says, "I'm sorry everybody, my family, my friends… I guess you will hear from me when you hear from me, but I won't be back for a long time… I won't be back for a long time. I'm sorry, I didn't mean to do it, I didn't mean to do it."
Detectives pulled Denali in for a second interview. This time they learned about "Tyler" and his multi-million dollar offer. Denali confessed that the trip to Thunderbird Falls had been planned by her and four other friends, including McIntosh and Caleb Leyland – the owner of the truck. She told detectives that after Cynthia was tied up, that she had handed McIntosh the gun and directed him to shoot Cynthia because she couldn't bring herself to do it.
19-year-old Caleb Leyland admitted his involvement in the planning of Cynthia's murder and has been charged with first-degree murder and conspiracy to commit murder.
Two others, identified only as Juvenile Male and Juvenile Female, admitted to being in the room while the plan to kidnap and murder Cynthia Hoffman was created. Both have been charged as minors and have been taken to the McLaughlin Youth Centre.
During questioning, it came to light that Leyland had sexually assaulted Juvenile Female and this resulted in additional charges against him.
Police actively searched for "Tyler" after Denali's admission to motive, securing a search warrant for her phone and computer. It wasn't until police returned with evidence of who Tyler really was that Denali learned that she'd been catfished, prosecutors say.
"Tyler" is really 21-year-old Darin Schilmiller. He is not from Kansas, but from Indiana and looks nothing like the photo he was using in his conversations with Denali. And he is, to the surprise of literally none of us, nowhere near being a millionaire, even by the most liberal stretch of the imagination. He's basically just a broke-ass dickhole who likes fucked up sexual shit and found a gullible girl to provide it to him.
On Denali's phone, police found child pornography "in plain view." Schilmiller is identified as "Babe" in Denali's contacts list. Gross. Through text messages, she and Schilmiller detail her plans to sexually assault a teenage girl and film it for him.
"Gonna go buy weed first," Denali wrote to him. "I wanna get her high for it so she doesn't fight me."
In a text from Schilmiller, he tells her, according to court documents: "We can meet but once I see a cop I'm telling him or her that I made you rape people and killed cece. I don't even deserve you…"
Cece was Cynthia's nickname.
Once child pornography crossed state lines, the FBI became involved in the case. Denali confessed that Schilmiller had directed her to sexually assault two minors – one 15 and one 8 or 9 – and send him video and pictures.
The FBI were able to recover videos and photos of the 15-year-old which Denali sent to Schilmiller, but they could not find evidence of the younger minor's assault. Investigators also could not find any evidence that Cynthia Hoffman was raped, as per Schilmiller's request.
Tyler: Force her tie her up if you have too

Brehmer: Okay

Tyler: Do the video

Brehmer: Ok

Excerpt of text messages between Denali Brehmer and Darin "Tyler" Schilmiller.
Denali and Schilmiller were indicted on first-degree murder charges and two-counts of second-degree murder, as well as first-degree solicitation to commit murder.
Schilmiller was additionally charged with federal child pornography charges and is currently awaiting extradition to Alaska. It is not yet clear if Denali will face child pornography charges and sexual assault charges as well.
If convicted, those charged as adults could face up to 99 years in prison.
Through it all, the community has gathered around the Hoffman family.
The Carousel Lounge in Spenard held a concert fundraiser to help with expenses. During Cynthia's funeral, a motorcycle procession moved with the family to the Cremation Society of Alaska.
More than 150 close friends, family and community members attended.
Cynthia's family say they will remember and miss her spirit the most.
You can find the charging court documents here.
---
What do you think, friends? This story is just so crazy in so many ways to me, but top of the list is just the stupidity and utter gullibility of these fucking dumbass teens to believe some Richie Rich in Kansas was legitimately going to pay them millions of dollars for amateur snuff.
I mean, he wasn't even asking for it in any covert way. Not using the dark web. Just using a fucking cell phone and Facebook.
Even if you don't know a lot about that kind of stuff, at the very least it should have been suspicious. It should have been kind of obviously bullshit.
And now a young girl, totally sweet and innocent and loved, is dead. And five young people are about to lose their futures.
Stay safe. Be kind. But, take no shit.
Later, Murderinos ✌️🔪