Happy Long Weekend, everybody who is getting a long weekend like meeeeeee!!!
You'll have to excuse me if this post barely makes as much sense as I want it to. We had a potluck at work for two women who are retiring and I think I'm going to pass out. I ate so much.
So much.
My blood is, as we speak, congealing into a cheese-like substance and my nipples are meatballs.
Jesus. No, they're not.
I'm sorry. That barely reached the bar of what I think is good enough to post on this blog, but I'm nearing food-coma levels so meatball nipples are what you get. Welcome to how I blog!!!
Anyway! It's #throwbackthursday once again. And typically I would follow the formula most book blogs follow around here and give credit to the person who "created" that formula, but the longer I have this blog, the less interested I am in following any kind of specific post that everyone else is doing. Also, I don't know who it was. Also also, who even actually created $throwbackthursday, like overall? No one gives them credit!
If following the beaten path sparks joy for you, wonderful! No judgement. But for me, I need to do my own thing and keep it my own thing. So, I'm leaving behind the old #TBT posts and starting anew. Consider today's #TBT a fresh start for this feature post!
From now on, my #tbt posts are going to highlight a classic horror novel. I mean really classic and really horror. And probably not any of the usual suspects that have popular movies or shows based on them. I'm hoping to go a little deep with these choices. I might even throw in a pulp horror selection every once in a while.
Today's inaugural post honour goes to….!!!!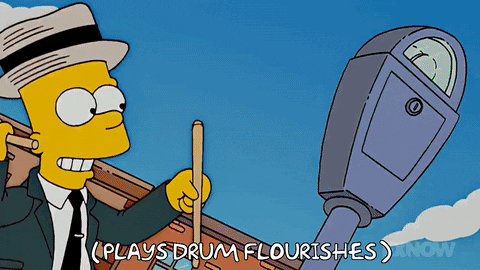 🔪We Have Always Lived in the Castle by Shirley Jackson
"I'm going to put death in all their food and watch them die."
Originally Published: 1962, Viking Press
Back of the Book: Merricat Blackwood lives on the family estate with her sister Constance and her Uncle Julian.
Not long ago there were seven Blackwoods—until a fatal dose of arsenic found its way into the sugar bowl one terrible night.
Acquitted of the murders, Constance has returned home, where Merricat protects her from the curiosity and hostility of the villagers.
Their days pass in happy isolation until cousin Charles appears. Only Merricat can see the danger, and she must act swiftly to keep Constance from his grasp.
"My name is Mary Katherine Blackwood. I am eighteen years old, and I live with my sister Constance. I have often thought that with any luck at all, I could have been born a werewolf, because the two middle fingers on both my hands are the same length, but I have had to be content with what I had. I dislike washing myself, and dogs, and noise. I like my sister Constance, and Richard Plantagenet, and Amanita phalloides, the death-cup mushroom. Everyone else in our family is dead."
First, let's be clear that I have not read this novel. But I want to. I think I am drawn to Shirley Jackson novels because the theme of being ostracized due to "otherness" is always so prevalent in her writing. I think most of us experience those feels, as least once in our lives, and in that sense we're so alike it's ironic we consider ourselves different.
The small-town, the small-minded villagers who are weary, and downright unwelcoming to those perceived as different, is, from my understanding, at the forefront of We Have Always Lived in the Castle.
In the 2006 Penguin Classics edition of this novel, introduction writer, author Jonathan Lethem, said that the town depicted in this novel is "pretty well recognizable as North Bennington, Vermont, where Jackson and her husband… encountered strong "reflexive anti-Semitism and anti-intellectualism." Jackson regularly camouflaged North Bennington as the setting of her novels.
Jackson's biographer, Judy Oppenheimer, has called the novel "a paean to agoraphobia," with Jackson's own battle with agoraphobia and anxiety having heavily informed the psychology explored in the themes.
"'I wonder if I could eat a child if I had the chance.'
'I doubt if I could cook one,' said Constance."
We Have Always Lived in the Castle was named by Time magazine as the one the "Ten Best Novels" in 1962.
In 2018, a movie adaptation was released, starring AHS alum Taissa Farmiga as Merricat.
---
What is your favourite classic horror novel? Drop it in the comments so I can add it to my TBR and do a #tbt feature!
Stay safe. Be Kind. But, take no shit.
Later, Booknerds ✌️🔪