Please read the "TCT Disclaimer" under the True Crime tab at the top of the page before reading any true crime posts.
This weekend my husband and I were watching Dateline – or I should say, I was watching Dateline and my husband was barely paying attention, playing some golf game, that he's totally obsessed with, on his phone instead.
His interest was piqued when he realized the case was about a woman scorned who had tried to poison her lover. She was one of the top breast cancer doctors in the US. She'd saved many lives and was making important strides in cancer treatment. Now she's serving ten years for attempted murder and will likely lose her medical license.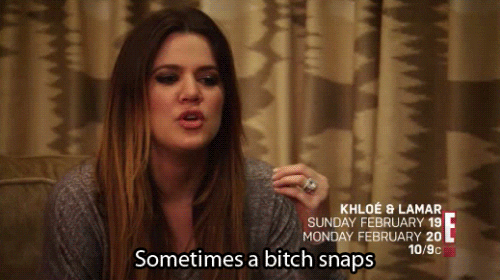 My husband said to me, "why would someone so successful risk everything over a relationship?" Good fucking question. "The dick was really good?" was my quippy retort, but I know that's not the real answer. Chill.
But, why do people risk their own livelihoods, successes and futures for a relationship? It makes no sense from the outside looking in. And yet, it happens all the time. There is an endless supply of Dateline stories about otherwise normal people killing their spouses and mistresses and boyfriends. And getting caught. And losing everything.
Part of me understands the "heat of the moment" thing. Or being so hurt or angry that you see red and don't really know what you're doing until it's over. And part of me understands a cold, calculating anger that waits and plans and poisons. Would I ever do it? I doubt it, but there is something to be said for not being "in your right mind." I've been there a time or two for other reasons. It's an interesting feeling, to say the least. But I've never been inclined to murder anyone.
Perhaps a great many people understand those emotions. And that's where our fascination with these kinds of cases comes from. We just don't get it! …but then, we kind of do.
This, for me, extends to the family annihilator killer as well. As my husband and my conversation progressed, we ended up talking about John List.
Would I ever murder my entire family and then run away? I can't see myself doing that for a number of reasons that include I don't like running, I don't like exerting myself and I don't deal with open-ended stress well, which would certainly follow me as a fugitive. But do I understand how someone could do this? A little bit, just thinking about the psychological reasons.
I found myself searching out some of these family annihilator cases and came across Bradford Bishop. Everyone knows the John List story, but I'd never heard of Bishop before that I can remember. He's super interesting to me because today, he'd be 81 years old. And if he's still alive, he's still successfully hiding from justice.
This is the story of William Bradford Bishop Jr.
---
Bradford Bishop was born in 1936. He graduated from Yale in 1959 with a B.S. in History and, based on some reports, a Bachelor's Degree in American Studies. He then went on to earn an M.A. in international studies and a Master's Degree in Italian from Middlebury College. He also earned a Master's Degree in African Studies from UCLA. So, you know, this dude was educated AF.
After graduating from Yale, Bishop married his high school sweetheart, Annette Weis. Together they had three sons – William III, Brenton and Geoffrey.
After Yale, career-wise, Bishop pursued a life of service and joined the US Army. He spent four years working in counterintelligence. He learned to speak fluent French, Serbo-Croatian and Spanish, along with the English and Italian he already spoke.
After his time with the army came to an end, Bishop joined the US State Department and served in Foreign Services, taking many postings overseas in places like Verona, Milan and Florence. In Florence, he once again pursued academics, taking up post-graduate work at the University of Florence. And I will never know what it's like to be this intelligent. That's kind of a bummer.
In 1972 he left Italy and served at posts in African countries including Ethiopia and Botswana.
In 1974, Bishop was assigned a new post, this time in Washington D.C. The family left Botswana and moved back to America. Annette, their three sons and his mother, Lobelia, settled in Bethesda, Maryland.
Sometime in early 1976, Bishop was denied a promotion he felt he deserved. Despite colleagues offering commiseration that most of them had also been denied promotions, and the higher-ups explaining that their funding just didn't leave any room for raises, Bishop took the "rejection" with less than the typical fortitude he was known for.
Colleagues said his bad mood slowly took over, and not only was he complaining about the promotion failure, but he also griped about constant fights with his wife, Annette, and his 68-year-old mother, Lobelia. He said both women were nagging him for being "washed up" and "treading water" at his job. In other words, going nowhere.
On one hand, how dare they?! But on the other, that's not really a reason to kill someone, soooo…
Co-workers would later say Bishop was also know for his attitude towards his "enemies" and wanting to "put them in their place."
The working theory about what led to the tragic events on March 1, 1976, is that the promotion disappointment combined with any perceived issued at home with the women in his life, pushed Bishop over the edge.
Multiple motivations have been batted around. Reports have indicated that Bishop was experiencing financial troubles, but there is disagreement about the severity. The Washington Post reported in 1986, that the issues were "mild" and "familiar to most upward mobile families." John E. Douglas described them as "nothing terribly unusual for people in their thirties living in that kind of neighbourhood." In 2013, Bethesda Magazine reported that the IRS had been auditing the family due to financial troubles, but that has never been confirmed.
At the time of the murders, Bishop was living with depression and insomnia. He was taking Serax (oxazepam) as part of his routine to cope with his mental illness.
On the day of the murders, Bishop told his secretary that he wasn't feeling well and needed to see his doctor. (I mean, if you have a secretary, how much of a disappointment could you really be professionally? But I digress…)
Instead of going to a clinic, Bishop went home, but he made four stops along the way first.
His first stop was to his bank where he withdrew several hundred dollars.
Second, he went to the Montgomery Mall. Here he purchased a sledgehammer and a gas can.
Third, across from the mall was a gas station. He stopped here and filled up the gas can, as well as his station wagon.
Fourth, he drove to Poch's hardware store and bought a shovel and a pitchfork.
After his shopping trip was complete, he headed home and, police believe, arrived between 7:30 and 8PM. It is believed he killed Annette first, bludgeoning her with the sledge hammer. She was found beside a book she was in the middle of reading. Next, fourteen-year-old William, ten-year-old Brenton and five-year-old Geoffrey were killed in their beds. Bishop killed his mother last, catching her as she returned home from walking the family dog.
And I know what you're thinking, but don't worry, the dog was fine.
Just a side note, but bludgeoning someone to death really takes a lot of anger and rage. It feels like a hateful, super violent thing to do. In most of the family annihilator cases that involve the patriarch killing his family over money issues, the murders usually all involve a gun – something quick, that requires less up-close-and-personal killing. The fact that he beat his wife to death speaks to a possible level of rage that had nothing to do with money. That's just my opinion.
After his family was dead, Bishop loaded each body into his Station Wagon and drove all night to a densely wooded swamp about five miles outside of Columbia, North Carolina.
When he arrived at the dump site, it was early morning on March 2nd. In the swamp, Bishop dug a wide, but shallow, hole and piled the bodies of his family in. He then doused them with the can of gasoline and lit his family on fire and left the scene.
A North Carolina forest ranger noticed heavy smoke billowing into the sky and headed out to investigate. The grisly scene he discovered was reported to local police and an investigation was quickly underway. Found with the bodies were the gas can, the pitchfork and the shovel that Bishop had bought from Poch's Hardware. It still had the label on it and police were able to trace it back to the local Bethesda store. Further, some of the victims' clothing had labels from an expensive department store in Bethesda.
North Carolina police reached out to Bethesda police, but at the time, no missing persons reports matched the victims.
Six days later, a neighbour of the Bishops contacted the police, suspicious of their sudden absence. When police arrived at the home, they found blood on the front porch. This was reasonable cause to enter. Inside, police found more blood in the entrance way, the hallway and up the stairs. In the bedrooms, blood was splattered everywhere, even the ceiling.
Police recalled the inquiry from the North Carolina police days earlier and reached out to possibly connect the cases. The burned bodies found in the swamp were identified as the Bishop family through dental records.
A manhunt for Bishop was well underway when a witness came forward to say she had seen Bishop buying tennis shoes at a Jacksonville, North Carolina sporting goods store the same day he burned the bodies. They said Bishop had the family dog with him and was also possibly accompanied by a woman with "dark skin."
A search of the family home revealed Bishop's Smith & Wesson M&P .358 Special was missing, as well as his Yale class ring. He is also believed to have taken his diplomatic passport with him. The family's passports were all found at the home, but his was not.
On March 18th, his 1974 Chevy station wagon was found abandoned at the Great Smoky Mountains National Park in Elkmont, Tennesse, roughly 400 miles (640 kms) from the Columbia-area burn pit. Upon investigation of the car, police found dog treats, a bloody blanket, a shotgun, an axe, a shaving kit with Bishop's medication inside and receipts for the purchases Bishop had made the day before. The trunk's spare-tire well was full of blood.
A hiker witness believed the car had been dumped there sometime around March 5th. Known for being an avid outdoorsman who was in good shape and liked to camp and hike, police theorized that Bishop had joined the flow of hikers on the Appalachian Trail to disappear and live in the wilderness. They attempted to pick up his scent using bloodhounds, but had no success.
On March 19th, a grand jury indicted Bishop on five counts of first degree murder.
Bishop had approximately one week of advanced time before the police truly began searching for him. With his diplomatic passport with him, money, a pilot's license and his intelligence training to lean on, it's widely accepted that Bishop fled the county without detection.
Since his disappearance, there have been several alleged sightings of Bishop in various European countries like Italy, Belgium, the UK, Finland, Germany, Greece, Switzerland, the Netherlands and Sweden.
In July 1978, a Swedish woman who had worked with Bishop when he was posted in Ethiopia, spotted Bishop twice in Stockholm. She was absolutely certain it was him, but didn't report it to police because she didn't realize he was a fugitive.
In January 1978, a former U.S. State Department colleague of Bishop's used a bathroom in Sorrento, Italy. As he entered, he acknowledged a bearded man who he was certain was Bishop. The witness said, "Hey, you're Brad Bishop, aren't you?" The man allegedly panicked, responding "Oh, no" in a distinctly American accent and then swiftly left the restroom. Witnesses outside saw the bearded man flee into an alleyway.
In Basel, Switzerland on September 19, 1994, a former neighbour of Bishop's in Bethesda was on vacation and reported she had seen Bishop on a train platform.
As of 2010, authorities believe that Bishop was living in Switzerland or Italy, or possibly California, where he may have worked as a teacher or become involved in criminal activities.
In 2014, the body of an unidentified man resembling Bishop was exhumed by the FBI after being killed by a car as he was walking along an Alabama highway in 1981. A DNA test proved the dead man was not Bishop.
On April 10, 2014 Bishop was added to the FBI's Ten Most Wanted List.
Later that year, the FBI requested that forensic artist Karen Taylor create an age progression sculpture of project Bishop's appearance at age 77. Using the sculpture, several images were created to show Bishop's appearance with different glasses, hair and facial hair.
The FBI is still actively pursuing the case and any tips that come in, but in 2018, Bishop was removed from the Ten Most Wanted List to make room for other more immediate offenders.
---
I love the idea that someone might one day read this post, or any of the other posts written about him, or stumble across the age progression and say "that's my grandfather!"
So tell me, do you recognize Bishop?
Stay safe. Be Kind. But, take no shit.
Later, Murderinos! ✌️🔪