Please read the "TCT Disclaimer" under the True Crime tab at the top of the page before reading any true crime posts.
It's the Month of Love! Is everyone excited? Valentine's Day is right around the corner, and you certainly don't need to be partnered up to celebrate. Give yourself some love, go out with a friend and celebrate your friendship. Buy your furbaby a special treat and watch a movie snuggled up. Love is love, baby! It doesn't need to be romantic to count.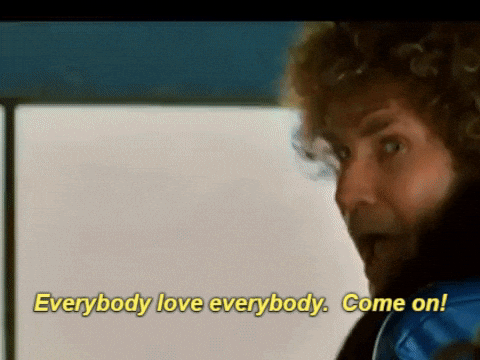 My husband and I have dinner reservations and then we'll be going to see a movie if something is out that doesn't suck. It's nothing fancy. And honestly, we don't really do anything at all for Valentine's Day under normal circumstances, but after you've been together seven years, you tend to make a more concerted effort towards date nights and getting out of the house when you have an excuse. It's so easy to fall into a very contented, eventless life that doesn't see much romance, like at all.
What better excuse than a day that is solely reserved for love? Nothing says love like a conservatively priced meal and movie gift cards!
There are couples who go all out for Valentine's Day. A guy I work with is taking his long-time girlfriend to Cuba and will be proposing to her. That's one for the books! How are you ever going to top that?
Other couples prefer to keep the romance alive all year long and don't need a special day as an excuse to get out of the house. Maybe they're consistently doing little things for each other, trying to make the rest of us look bad. Maybe they have a standing date night every Friday where they pull popsicle sticks out of a jar and do whatever idea is written on the stick, like some Pinterest-level experts.
Or maybe they start practicing the occult and murdering witches!
In the spirit of the Month of Love, I'll be writing up the stories of Killer Couples for the next couple of weeks.
First up, Michael and Suzan Carson, The San Francisco Witch Killers.
---
It was 1977. Phoenix, Arizona.
James Carson was a responsible family man with a Master's degree who had chosen to be a stay-at-home dad to his five-year-old daughter, Jennifer. But something about his behaviour was changing. James had always been a bit of a hippie, but his wife, Lynn was concerned about an increase in drug use and flaring temper. Lynn decided she couldn't stay in a toxic situation any longer, so she took Jennifer and left.
Any interest James had in making amends with his family quickly dwindled when, in 1978, he met Suzan Barnes at a party.
Suzan was a mother of two teenage boys. She and James fell in love quickly and deeply. James moved into Suzan's home almost immediately after meeting. They adopted a full hippie lifestyle and got very heavy into drugs, specifically acid. James even took on a new name, abandoning James Carson and becoming "Michael Bear." He told his young daughter in a letter that "god" had personally given him this new name.
Jennifer, Michael's daughter from his first marriage, said in a 2018 article she wrote for Huffington Post: "My father immediately became a different person with Suzan. He had a new name, a new personality, a new life… he was no longer the attentive and caring stay-at-home father that I remembered. My father had braided my hair and read me books. But Michael Bear would barely look at me."
Jennifer recounted how staying at Suzan's house was basically a nightmare. She says she was beaten and starved during her visitations with her father. She would sleep in a sleeping bag on the floor and noted that there was hardly any furniture in the house, except for a waterbed in the master bedroom. She would climb on kitchen counters trying to find food. Her first choice was always to try and wake her father and his new girlfriend, but more often than not, they were passed out after having dropped acid all night.
Jennifer eventually found the courage to tell her mother what visiting her father was really like. And when Lynn lifted her young daughter's shirt and found red, angry scratches down her back from Suzan's nails, Lynn promised Jennifer she would never have to stay with her father again.
It was around this time that Michael and Suzan decided to sell Suzan's home and become nomads around Europe. They married and left the country, travelling to Isreal, India, France and the UK.
Lynn and Jennifer took this opportunity to leave town, as well. They first settled in Southern California with Lynn's uncle. He was a former cop who believed his frightened niece, without hesitation, when she said, "My ex and his new wife might kill us." Lynn went so far as to move a couple more times out of fear for her safety and cut off all communication with mutual contacts who might give away her location to Michael.
When Michael and Suzan moved back to the United States after two years of travelling, it was 1980 and they settled in the Haight-Ashbury district of San Francisco. It has been called the birthplace of hippie culture – drugs, arts, mysticism and general counterculture. The Bears felt right at home.
Suzan believed herself to be a mystic with knowledge of past, present and future events. And during an LSD-induced vision, she claimed an apparition of a prophet revealed a list of all the witches located around the world. She said "god" wanted her and Michael to kill them all. It was a "holy war against witches." Yes, and god would definitely trust the drugged-out nomads who starved a child to carry out this mission. Okay.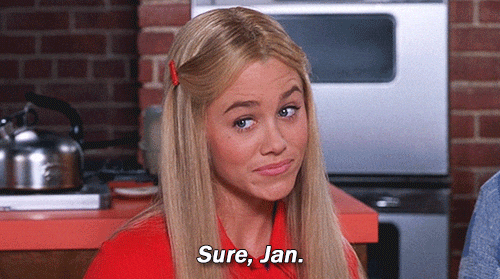 The list of witches included President Ronald Reagan and Gov. Jerry Brown, among others. Now that's a party!
Suzan rattled off the list during her vision and Michael wrote it down, including a detailed plan on how exactly they would kill Reagan.
The Bears proclaimed themselves "vegetarian Moslem warriors" who believed that "witchcraft, homosexuality and abortion" were destroying the world, and it was up to them to stop it all for "the sake of the country's future." So basically, they were just the current Republican party. Pioneers before their time.
22-year-old Keryn Barnes (no relation to Suzan) was an aspiring actress from Georgia who became roommates with The Bears when she moved to San Francisco to pursue her acting dreams.
In March 1981, she was found dead in the apartment she shared with Suzan and Michael. Keryn had been stabbed 13 times and her skull had been crushed. Her body was then wrapped in a blanket and hidden in the basement of the building. The Bears fled the scene after the murder, and by the time police considered them the prime suspects, they were nowhere to be found.
Suzan believed she had "gotten orders" to kill Keryn during a rainstorm, and every time she thought about killing Keryn, thunder wound clap as if in confirmation. The Bears believed Keryn was actually a witch who was stealing Suzan's "health and yogic powers."
By Spring 1982, the Bears had moved to Alderpoint, California, avoiding police. They found work and shelter on a marijuana farm where they would spend their days trying to convince their co-workers that a nuclear apocalypse was imminent and that an anarchist revolution was the only thing that could stop it.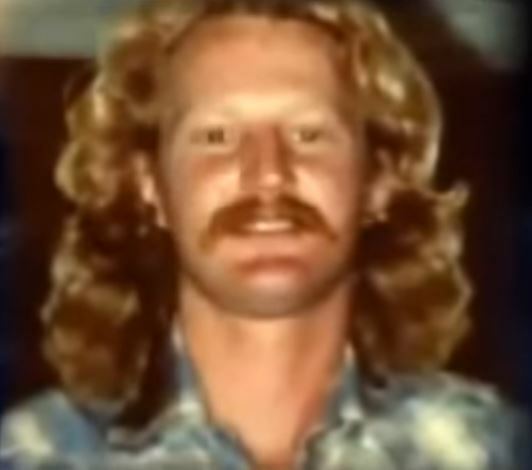 That May, Michael had a disagreement with a fellow farmhand, Clark Stephens. The fight ended when Michael shot Stephens twice in the head.
The Bears tried to dispose of the body by burning it in the woods and burying it under chicken fertilizer. They fled the farm. When Stephens was reported missing two weeks later, the Humboldt County Sheriff's Department started a search for Stephens around the farm property and found his remains partially burned in the woods.
Because they had disappeared after Clark Stephens' death, the police immediately considered the Bears suspects. They had left belongings behind at the farm, which police took as evidence. Among what they left behind was an anti-government manifesto that included the list of celebrities and politicians which they intended to assassinate.
It was after this manifesto was discovered by police that Jennifer says she and her mother first learned of her father's crimes. "[It was when] the Secret Service showed up at our door in 1982." Now that would be a hell of a moment.
Police and the Secret Service had trouble tracking down the Bears whereabouts. They were anti-government and easily adapted to living off the grid. A statewide manhunt was fully underway. Michael ended being randomly arrested for hitchhiking in Los Angeles in November of 1982. But due to police error, he was quickly released and disappeared once again before Humboldt County detectives had a chance to intervene.
The following January, the Bears were hitchhiking near Bakersfield, California when they were picked up by Jon Charles Hellyar, a 30-year-old man driving to Santa Rosa on the 101 freeway.
During the ride, Suzan was overcome with a vision that Hellyar was a witch and needed to be killed. While Hellyar was driving, the Bears physically attacked him. Hellyar stopped the car and tried to escape, but outside the vehicle, the fight became deadly. While Hellyar and Michael struggled over the gun Michael had drawn, Suzan pulled a knife and stabbed Hellyar.
The stabbing caused Hellyar to relinquish his hold on the gun, giving Michael the opportunity to shoot Hellyar – in clear view of passing drivers, one of whom called the police. Police headed to the scene and a high-speed chase ensued, the Bears attempting to flee in Hellyar's car. They didn't make it far, as police were able to force-stop the car.
The Bears were apprehended.
Initially, the Bears agreed to hold a press conference where they would confess to the murders they were accused of. But before this happened, they withdrew any confession and entered not guilty pleas at trial.
On June 12, 1984, they were convicted of the murder of Keryn Barnes and sentenced to 25 years in prison. At additional trials, they were then convicted of the murder of Clark Stephens, where they received a sentence of 50 years to life. And at their trial for the murder of Jon Hellyar, they were found guilty and sentenced to an additional 75 years to life. They have both filed multiple appeals, but all convictions have been upheld.
In a five-hour interview with the San Francisco Chronicle, as well as homicide investigators and a local TV station, the Bears came clean about their motivations and guilt. They claimed to be pacificists who had converted to a form of Islam and shared one religious mission: to exterminate all witches from society. The press dubbed them The San Francisco Witch Killers.
They claimed to know Keryn Barnes was a witch because she had made a false conversion to their religion. The claimed Clark Stephens had sexually assaulted Suzan (there is not proof of this) and therefore, deserved to die. And said that Hellyar called Suzan a "witch" and then sexually assaulted her (again, no proof.) Suzan said Hellyar was "demonic."
In 2015, both Michael and Suzan were up for parole. Michael cancelled his own hearing, stating that his beliefs about why he committed these murders had not changed and he refused to show remorse. To a prison official, he wrote: "I know this is absurd. No one is going to parole me because I will not and have not renounced my beliefs."
Suzan similarly refused to show remorse, would not help her attorney and did not end up attending her own parole hearing. She was subsequently denied parole. Both with be eligible again in 2030, but I wouldn't be too concerned about these two ever getting out of prison.
To this day, neither Michael or Suzan have shown any remorse for their actions.
Jennifer, Michael's daughter, it should be noted, joined with the families of the victims to protest both her father and her stepmother's paroles. She says she will continue to do so any time a hearing comes up. The last time she saw her father was when she was 19-years-old. She visited him in prison. In a 2006 interview, Jennifer said: "It was like looking into the eyes of someone with no soul. [He is] pure evil."
The Bears are suspects in nearly a dozen other deaths in the U.S. and Europe, where they travelled.
Michael is incarcerated at Mule Creek State Prison. Suzan is at Central California Women's Facility.
---
Isn't love grand?
As always, if you have a suggestion for a case you want to see written up here, pop over to the TCT Suggestions page under the True Crime tab at the top of the page, and send me your ideas!
Later Murderinos ✌️🔪