★★★½
Viking | 2018
Opening Hook: Full "once upon a time" style.
Main Character: A young stepmother who my step kids should be nicer to!
Plot Twisty-ness: As slow as watching kids warm up to dad's new wife.
---
Just like other reviews aplenty will tell you, this novel is inspired by another classic novel and blah blah blah. I don't know the book. I might know the author's name? I've never read it and I didn't know any of this "inspiration" shit going into the book so it really makes zero difference to me whatsoever.
Look, I never claimed to be a refined reader.
I read this novel purely for the gothic feel of the synopsis and because I'm a stepmother married to an older(ish) man and those themes resonate with me. I haven't found many stories centring on stepmothers/second wives, which are actually mystery/thrillers that don't paint people like me as some ridiculous evil creature to be feared and ousted.
I wagered, because this book was told from the stepmother's point of view, there was a good chance she wasn't the villain per se. And thankfully, I was right! The stepmother isn't the villain for once! She's more of a saviour, which is totally how I see myself, just with less like doing things that make anyone's life better and more being peeved that I never get to play my PlayStation anymore that I bought a second one out of passive aggressive spite. It's how I roll.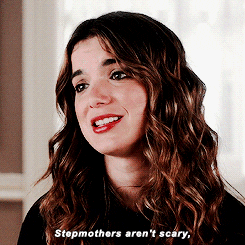 Continue reading

"Review: The Winters by Lisa Gabriele"