Please read the "TCT Disclaimer" under the True Crime tab at the top of the page before reading any true crime posts.
Merry Whatever-You-Celebrate, Booknerds!
It's officially Christmas/Yule for my family today, so as you're reading this I'm definitely still in my PJs, making breakfast for everyone and settling in to open presents. After that, we'll watch a holiday movie and play some games before I inevitably pass out from expending so much of my limited energy trying to make everyone fucking happy. Good times.
What are your typical December 25th plans? I'd love to hear about how your day went today and what gifts you got! Epic book hauls? Fandom gifts? What made your hearts happy today? Let me know in the comments.
Between all of my offline plans, you can be sure that I'm still going to poke my head in to check out #bookstagram and read your blog posts whenever I get a chance.
And if you're doing the same thing, welcome to my last True Crime Tuesday post for 2018! What better day for it than on Christmas? Clearly, between your family time and your excitement about all your new goodies, you've popped by my blog to get your fix of murder and mayhem and for that, I say thank you and we are the same.
Today's story is a full-on Christmas nightmare committed by Santa Clause himself!
So, grab a hot chocolate, wrap yourself up in a holiday blanket, enjoy the soothing sounds of Christmas music and your family talking or screaming or laughing together, while you snuggle in for the next fifteen minutes to read about another family getting fucking killed ten years ago.
This is The Covina Massacre.
---
Divorce is never easy. But it's especially difficult when two people never should have been married in the first place, and if one of those two people happens to have a screw loose.
Sylvia Ortega and Bruce Pardo were married in January 2006, but soon after the wedding, it was clear that things were not working between them.
Of their issues, Pardo's refusal to help his wife with raising his three new step-children was causing the most friction between the couple. Pardo believed that Sylvia should take care of her own children with her own finances, and refused to open a joint account with his wife.
Now, everyone is going to have different opinions on what step-parents should or should not provide after marrying someone with kids. As a step-parent myself, I choose to be financially involved because it's what works best for my household. But, the key here is what works best. Not all families, or marriages, are going to be the same. And the most important thing to do before you marry someone, but especially before you marry someone with kids, is to discuss how all of that is going to work. What are everyone's expectations and where can you compromise? If you can't compromise, is that a deal breaker?
You never go into a blended family situation without discussing those big life decisions beforehand. If you let it slide, the kinds of issues that the Pardos' faced are going to arise very quickly.
A year after getting married, the Pardos filed for divorce. In June 2008, the legal battle was heating up and Bruce Pardo was ordered to pay $10k as part of the divorce settlement, as well as nearly $1800 a month in spousal support. Sylvia was allowed to keep her wedding ring and the family dog. Pardo complained in his own filing that his ex-wife was living rent-free with her parents, spending money lavishly and taking vacations on his dime.
Sometime later, Bruce allegedly told a colleague that Sylvia was "taking him to the cleaners" and he was concerned about how he would pay for everything. Only a month after that conversation, Pardo was fired from his job as an electrical engineer for billing false hours in order to bump up his pay cheques. Desperate times, I supposed, but doing illegal shit is never the answer.
On December 18, 2008, the divorce of Sylvia Ortega Pardo and Bruce Pardo was finalized, with Bruce's spousal support order suspended due to financial hardship.
At approximately 11:30 PM on December 24th, 2008, Bruce Pardo showed up at his former in-laws home in Covina, California – a city in the suburbs of Los Angeles. Joseph and Alicia Ortega were hosting a family Christmas party for about 25 people.
Dressed in a Santa suit, Pardo knocked on the door holding a gift-wrapped package. Inside was a homemade flamethrower. Yes, a fucking flamethrower.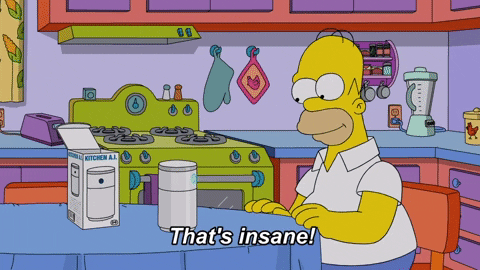 In his other hand, he held a 9mm semi-automatic handgun. Three other 9mm handguns were stashed in the Santa suit.
The door was opened by Sylvia's 8-year-old daughter, Leticia. Pardo shot her in the face. As party members screamed and tried to flee, Pardo fire bullets indiscriminately into the house at any moving target, but police believe that Pardo stood over, and pointedly executed, a number of the victims as well.
After all the ammunition was spent, Pardo spread racing fuel around the house. He then unwrapped the package containing the flamethrower and used it to set the whole house on fire.
Pardo fled the scene in a Dodge Calibre rental car as one survivor, who managed to escape the house in the commotion, called the police from a neighbour's house. Soon, more 911 calls were coming in from other neighbours.
"Come immediately! They're burning down someone's house," cried one caller. Other callers even reported the sound of gunfire.
Fire and police were dispatched to the house immediately, but by the time they arrived everything appeared to be in total chaos with flames, topping 50-feet, engulfing the house and neighbours panicking in the streets. "When I arrived, to describe it as apocalyptic would be accurate," one officer said of the scene.
It took 80 firefighters almost two hours to extinguish the house fire. By the time it was under control, the damage had been so intense that the victims needed to be identified by way of dental records. Sylvia and her parents were initially declared missing by authorities until their remains could be identified.
Almost immediately, police received a tip from a neighbour who saw a man dressed as Santa leave the scene around 11:45 PM – only fifteen minutes after the first shot rang out. The neighbour was able to describe the car and provide a plate number. An APB was put out on Pardo's vehicle, but wasn't needed – a call for police came in from Sylmar, California, some 30 miles away from the Ortega home. Brad Pardo, brother to Bruce, had come home to find Bruce sitting outside his house in the Dodge rental, dead from a self-inflicted gunshot wound.
During the investigation of Bruce Pardo's body, police found that pieces of his Santa suit had melted into his skin during his use of the flamethrower. His arms and hands were covered in third-degree burns.
Also in the car was $17,000 cling-wrapped to Pardo's leg, and the Dodge was rigged to explode with black powder if what was left of the Santa suit was removed from the vehicle. Because of this, there is some question around whether or not Pardo always intended to kill himself, or if it was a last minute decision when things didn't go as planned.
Pardo had four 13-round capacity handguns and at least 200 rounds of ammunition. Treating the car as a bomb threat, police fired an incendiary device into the vehicle and destroyed it. At Pardo's house, police recovered five empty boxes of semiautomatic handgun ammunition, two shotguns and a container for high-octane fuel tank gasoline.
Police described Pardo's home as a "virtual bomb factory."
Nine people died that day, and three more were injured. 8-year-old Leticia survived the gunshot to her face – her injuries was described as severe, but not life-threatening. A 16-year-old girl was shot in the back but recovered, and a 20-year-old woman suffered a broken ankle after jumping from a second-floor window to escape the house.
The nine deceased victims ranged in age from a 17-year-old boy – Sylvia's nephew, Michael Ortiz, who died in the fire – to Sylvia's 80-year-old father, Joseph, who died of multiple gunshot wounds. Sylvia's mother, her two brothers, her two sister-in-laws and her sister, all died from a combination of gunshot wounds and the fire.
In total, fourteen children lost either one or both of their parents that Christmas Eve in 2008.
---
That's a fucked up Christmas tale. Exceptionally more fucked up than Scrooge, which used to scare the shit out of me as a kid. Even the Muppet version.
But, I want you all to really take in that story of Sylvia Pardo. The lives lost during a happy family gathering.
Now, look around at your family and friends, at your holiday celebrations – no matter big or how small – and really appreciate everything you see.
You are alive. And so are your people.
Give them a hug. Tell them you love them.
Stay safe. Be Kind. But, take no shit.
Merry Everything, Murderinos! ✌️🔪