Please read the "TCT Disclaimer" under the True Crime tab at the top of the page before reading any true crime posts.
It is officially December! The countdown to the holidays is on motherfuckers! I am feeling the crunch just a little bit, I can't lie. Last weekend we busted our butts in freezing rain to get lights on the house and a tree up. Now all I have left to do is shopping. It's fine. It's totally fine *deep breaths*
Around here at HTFT, I carved out some time to make a new holiday-themed banner for my blog. I didn't work on it for very long, but it is another task checked off the to-do list, and I actually kind of love it.
So, since my "raining in the basement" fiasco, I have been behind in both reading and writing, not just my holiday responsibilities. I'm also less $1k in my holiday budget because of an insurance deductible, so things are tighter than I'd like them to be.
But, I'm not going to let the money or the rush or my reading backlog damper my holiday spirit.
And I hope others can find that same merry & bright attitude, even if you're feeling like you don't have it in you this year.
Yesterday, my sister was a "depression ball" because of a recent breakup and lack of funds for the holidays, and my mother was "bumming hard" because she had to spend her Christmas money to replace an unexpectedly broken oven and can't get the gifts for people she wants to.
And I totally get it! Those things suck. Helloooo, part of my walls are missing in my house because of a broken kitchen pipe! But at the same time, the holidays aren't about money spent and gifts given. This time is about family, friends and the family you've chosen and made. No one wants to be on their deathbed, wishing they had been more engaged in making memories instead of being upset about relationships they no longer think about, or ovens that are now in, hopefully, some appropriate recycling system.
So, I told them both they have 22 days to buck-the-fuck-up or there will be Krampus hell to pay.
Nothing irritates me more than people who are healthy and loved, but still find shallow reasons to complain during a holiday that is supposed to be full of joy and nostalgia. You're bringing the whole room down, Selfish! (That statement obviously is not directed to people with mental health issues.)
There are so many people who are alone over Christmas, who don't have family or friends; who are on a military base or have been ostracized because of their orientation or gender identity. There are people who are homeless or poor and rely on the kindness of strangers donating to charity just to give their kids a gift or a Christmas dinner.
I'm not religious, but if you've got family and friends, a place to spend the holidays where you are welcomed and embraced, and have a generally good life despite romantic hardships or unexpected expenses, then you have no valid reason to be a sadsack over the holidays.
I'm not religious, but count your fucking blessings people!
Because you know what else you aren't dealing with over Christmas that other families are? FUCKING MURDER.
That's right! Yeah. Chew on that.
With that in mind, True Crime Tuesday is going to be getting into the spirit of things too! I'll be writing up some Christmas murder stories for the month of December, just to remind you all that no matter what you're dealing with, it could always be worse. You could be fucking murdered.
Gather around children. The story you're about to hear spans twenty years, starting with a toddler who went missing over Christmas in 1977.
---
Dearborn, Michigan. Jarrett Betterson had never gotten along with this in-laws, Bill and Mary Klingel. He'd always felt their acceptance of him was contrived. He knew they didn't approve of their white daughter, Susan, being married to a black man.
Things only got worse between Jarrett and the Klingels when, over Labour Day in 1977 with Jarrett at the wheel, the car he was riding in with Susan and their 2-year-old daughter, Nikole, lost control on the road. The car rolled several times before coming to a stop. Susan was thrown from the vehicle during the accident and died at the scene.
Jarrett and Nikole were not seriously injured.
Police found marijuana in the vehicle and wanted to charge Jarrett with vehicular homicide, but sloppy police work made it impossible for the DA to make those charges stick.
Months later, during Christmastime, Jarrett and his new girlfriend Barbara told the Klingels they were moving out West to start a new life. "I'll be a good mother to Nikole. She'll be well taken care of," Barbara promised Susan's parents just before leaving.
The Klingels were heartbroken. First, their daughter had been taken from their lives, and now their granddaughter. They asked exactly where Jarrett and Barbara were going, but they didn't give a definitive answer. There was no address. The Klingels didn't know when they would see their granddaughter again. All they had left were pictures of the toddler, with her curly black hair and sweet smile.
Two decades later, in 1997, the Klingels were ageing and desperate to find the only family connection they had left. They figured Nikole would be 22-years-old now, old enough to decide if she wanted a relationship with her grandparents.
They hired a local private investigator, Peggy Bezy. It wasn't long before she found Jarrett and Barbara Betterson living in Las Vegas. They were poor, living meagerly, far away from the glitz and lights of the city core. But, in all of her investigation, in every record searched, Peggy found no trace of Nikole. In fact, there was no proof Nikole ever made it to Las Vegas at all.
It was as though the little girl had ceased to exist after 1978… except in the eyes of the Social Security Administration.
Up to Nikole's 18th birthday, she was sent a Survivor Benefit cheque every month. And every month, that cheque was picked up at the post office by Jarrett Betterson.
Peggy Bezy knew she would need help out in Vegas to continue the case, so she contacted a private detective named Jeff Rosgen. Rosgen wasn't particularly fond of missing persons cases, especially in Las Vegas. The town was big, busy and transient. Missing persons were hard to cases to crack, but Nikole's case intrigued him.
Bezy had already scoured school, adoption and hospital records. Anything she could get her hands on. Rosgen took it a step further, looking into family court, police records and the DMV.
Nothing. There was no trace of Nikole after she left Michigan.
Intrigued and puzzled by the case, Rosgen decided to take a long shot and approach Jarrett. He'd lie. Bluff. Tell him he knew what happened to Nikole and that he just needed to hear it from Jarrett's mouth. And if he didn't fess up, he'd be brought before a grand jury and spend the rest of his life in prison. But a promise of leniency would be dangled, a gift if Jarrett would just open up and tell him what happened to Nikole.
It was November 1997 when Rosgen knocked on Jarrett's door.
"I know what happened to your daughter," Rosgen said. "It will be easier on you if you tell me the whole story."
Jarrett was flustered, scared. Rosgen could see it in his eyes. But Jarrett sat down in his motorized wheelchair and shut the door.
Four days later, Rosgen got a call from Jarrett. He told Rosgen he knew he had no choice but to cooperate. His time was up, he had to come clean. But he needed time to get his affairs in order. He asked for ten days. Ten days and then he'd set up a meeting between Nikole and Rosgen and the whole story would come out.
The ten days passed and Jarrett called Rosgen. He needed more time. Ten days hadn't been enough. Rosgen reluctantly agreed, but called Jarrett back often asking what was taking so long – call me crazy, but I'd say Jarrett was full of shit. Eventually Jarrett stopped answering the phone and Rosgen had a Christmas vacation to go on.
The day after Christmas, Rosgen returned to his office to a stack of messages and voicemails and a deadly development in the case. He picked up the phone and called Homicide.
On the front door of Jarrett and Barbara's apartment were multiple eviction notices for unpaid rent. It had been three weeks since the apartment manager had heard from either of the Bettersons, so he entered the unit. When the smell hit him, he called police.
The Las Vegas police department treated the deaths of 49-year-old Jarrett Betterson and his wife, 50-year-old Barbara, as a murder-suicide.
In the apartment, police found the motorized wheelchair Jarrett was forced to use after a bus accident. In the bathroom, pill bottles for Barbara indicated that she suffered from severe medical problems.
When they entered the main bedroom, Barbara lay on her bed clutching a bible and cross. Jarrett had shot her twice in the heart with a .22-calibre rifle, then made the bed and placed a red rose on her chest.
Jarrett then went into an adjoining room, covered himself with a blanket and shot a bullet into his brain.
There was no suicide note. Only a message addressed to the apartment manager that read, "forgive us for having to deal with the mess we left."
Las Vegas police decided this was a pretty cut and dry case, and were about to put the whole thing to bed when Rosgen called. "There's a twist to this one," he told police Lt. Wayne Petersen.
It seemed as though, faced with jail or death, the Bettersons chose death. But obviously, what Jarrett didn't know was that there was no case against him. There was no evidence of a crime, no body. The odds of him facing any jail time at all were slim to none. All Rosgen really ever had was a mystery about a missing little girl and the feeling that Jarrett and Barbara were the only two people who could answer the question: What happened to Nikole?
Barbara had mailed a letter to Jarrett's mother sometime between Rosgen's visit and her deaths. When Joni Betterson found it in her mailbox, it was the first time she'd heard from her son and daughter-in-law in twenty years.
The letter read: "By the time you get this we should be dead. Jarrett is about to go to jail and I don't want to live without him. I'm sorry about living apart from our family. I'm sorry about so many things. We've had a sad and difficult life. We had hoped our troubles would never touch our families so we kept to ourselves. We've tried to follow God. Now it's about time for him to judge us. Go to your Bibles to see peace and please forgive us for all the wounds we have put in your hearts with our tragic and youthful blunders."
They enclosed a money order for $900 and asked that it be used towards their cremation. They wanted their ashes to be mixed in the same urn.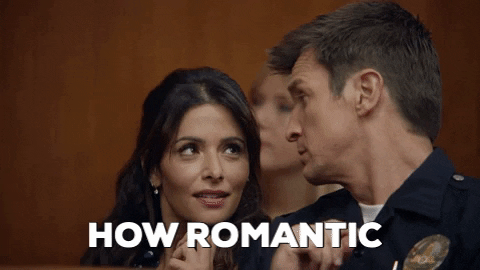 There was no mentioned of Nikole, who would have been 22-years-old at the time of her father's death if she were still alive.
Police believe there's a chance Nikole could be out there somewhere, living, unaware of who she really is. Perhaps sold for drugs or given away somewhere between Michigan and Las Vegas. If she had grown up with another family, she'd likely have no idea that she's the little girl her grandparents were looking for. A new name, a new family and no idea of where she really came from.
But more likely, police say, is that Nikole is dead. Perhaps she was fussing in the car on the way out West and attempts to quiet her turned violent. Perhaps Jarrett and Barbara panicked and buried her body somewhere off the side of the road, in an remote grave. Something unlikely to ever be found.
Sometime around 2017, a familial DNA profile of Nikole's was loaded into national databases on the off chance that one day it might match something in the system. The Klingels have since passed away, never getting any answers to what happened to their granddaughter.
Nikole Betterson would be 42 or 43 years old today.
---
Okay, who's depressed now? That's a fucking sad story. It gets me right in the feels.
In my opinion, the Bettersons accidentally killed Nicole during their trip out West and left her body somewhere.
For 20 years. they ticked along, collecting Nikole's Survivor's Benefits and then when a detective turns up, asking basic questions and putting a little heat on them, they kill themselves.
That screams GUILTY to me. As does the note sent to Jarrett's mother. "Youthful blunders" in particular, is a phrase that sticks out to me. It sounds like they are chalking up the death of a child to a mistake
It sounds like Barbara has spent 20 years telling herself that Nikole's death was a forgivable incident because she herself was young and didn't know better.
I also think that not coming clean about what exactly happened to Nikole in that last letter means that in all Barbara's years of telling herself "it was just a youthful blunder," that she didn't really believe that herself. And thus wasn't able to say "we killed her." Admitting that she was a murderer was not something she could say out loud, even in the face of death.
GUILTY.
What do you guys think? Do you have a theory? Do you think Nikole could still be alive somewhere?
Stay safe. Be Kind. But, take no shit.
Later, Murderinos ✌️🔪