Please read the "TCT Disclaimer" under the True Crime tab at the top of the page before reading any true crime posts.
It's almost here! Can you feel it? Halloween night creeping ever closer?
Do you have your costumes ready? Your pumpkins carved? Have you eaten all of the candy you were supposed to be saving for young, innocent children dressed as tigers and bumblebees that make your ovaries go, "You're 30-something!! You better decide if this is cute enough to make you want this sooner rather than later!!"
Huh? Yeah, me neither.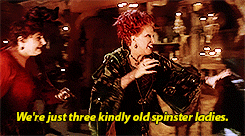 To help us prepare for the big night – because the countdown is officially on! – I'm back with another Halloween inspired #TCT to really help scare the shit out of you on October 31st.
You're going to be sitting around, waiting for the knock on the door, watching a scary movie, and suddenly there it will be – a memory of that time I told you about people being fucking murdered in their homes after handing out candy. And you'll think, THAT BITCH.
Or you'll be out at a party, dressed up in your sexy slice of pizza costume or your sexy Big Bird costume or your sexy hot dog costume or your sexy Pikachu costume or your sexy Eleven from Strange Things costume (she's just a child, what is wrong with you?) and suddenly there it will be – a memory of that time I told you about people being fucking murdered walking home drunk in their sexy Halloween costumes. And you'll think, THAT CUNT.
But now onto today's Halloween killer!
Trigger warning: Child rape, Child murder.
---
The Halloween Killer
At 6pm on Halloween 1973 in Fond Du Lac, Wisconsin, nine-year-old Lisa French dressed up in her "hobo" Halloween costume and left her house to meet up with friends for a night of trick-or-treating.
Along the way, she decided to stop at some houses to grab some extra candy before joining up with her friends. Lisa knocked on the door of a neighbour she knew, Gerald Turner, and realized the door was ajar. She peeked inside and sweetly called out "trick or treat!" as Turner stepped into the hallway.
Turner invited the fourth-grader further into the house, luring her with the candy she came for.
With the door closed and locked behind her, Turner – who was 25-years-old at the time – took Lisa to his bedroom where he raped her and then, according to police theory, strangled her to death. When it was all over, he went to the kitchen and grabbed three garbage bags. In the bedroom, he stuffed her clothes into one bag, then he scooped up Lisa's lifeless body and wrapped her in the other two bags. He loaded the garbage bags into his car and drove off to a county road adjacent to a farmer's field just outside of Fond Du Lac.
After Lisa failed to meet up with her friends and never returned home by her 7pm curfew, Lisa's mother – caring for her newborn baby boy – began to worry. And by 10pm the whole neighbourhood knew that one of their own was missing.
Police kicked off what would turn into a four-day search with 1500 volunteers. They walking the neighbourhood and scanned surrounding areas with helicopters. They knocked on every door looking for witnesses or clues, with police conducting interviews on the spot.
These door-to-door interviews resulted in the police questioning Gerald Turner. His initial statement about where he was on Halloween night felt off to the detectives and sent up red flags. He was pegged as a possible person of interest.
On November 4th, 1973 the search came to an end when Gerald Braun, the farmer who owned the property where Lisa had been dumped, was driving home on his tractor at around 11:30am and noticed the garbage bags in the brush alongside the road. It was an unusual thing to find so close to his property so he decided to investigate.
Inside was the decomposing body of Lisa French. Police were immediately notified and forensics combed the area. On the garbage bags, hair and fibre samples were collected.
Though he'd always been a person of interest, it wasn't until March of 1974 when a case of sexual assault of a minor pending against Turner sent police back to his doorstep with a strong hunch. Again, Turner was asked for his alibi and what he'd been doing that Halloween night. Turner's story contradicted his original statement.
One month later, Turner was brought down to the police station for a formal interview. Again, Turner's statement contradicted the previous two versions of events he'd told the police about his whereabouts on Halloween night. Turner agreed to provide police with hair samples, as well as samples of the fibres from his bedspread.
Investigators started forensic testing to compare Turner's hair to the hair found in the garbage bag, and the bedspread fibres to the fibres found on Lisa's body.
They were a match.
Police returned to Turner's house after the testing results came back in the fall of 1974, and conducted a fourth interview with their prime suspect. It was then that Turner was asked to take a polygraph test in regards to his recollection of what happened that Halloween night. Turner initially refused until pressure from law enforcement caused him to acquiesce. Turner's lie detector results mostly came back inconclusive, leaving police unsatisfied, so they asked for a second test to be done.
Like, Jesus Christ, arrest the guy already.
This time Turner refused but made a suggestion to police that perhaps Lisa's murder had been an accident. Investigators jumped on this opening and the results were a two-hour conversation that saw Turner confess to seeing Lisa French inside his doorway, taking her into his bedroom and raping her. He claimed he never strangled the child, but rather her death was an accident, that at some point during the rape he noticed she was no longer breathing. He told detectives that he was, "highly sexually motivated" at the time of the crime.
The case was finally closed. And Gerald Turner forever became known as the Halloween Killer.
An autopsy conducted by the Fond du Lac County Medical Examiner ruled asphyxiation as the cause of death. A pathologist testified that the little girl died from shock during the assault, which is just fucking horrifying. It makes me physically ill typing this.
Though he was charged with first-degree murder, the jury returned a verdict of guilty of second-degree murder, indecent behaviour with a child, enticing a child for immoral purposes, and sexual perversion. Based on the sentencing guidelines, the judge overseeing his case gave Turner a 38-year sentence.
He was paroled in 1992. PAROLED!! PAROLED?!
He was sent back in 1993. And paroled again in 1998.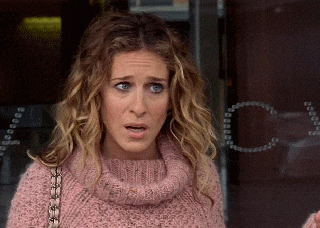 In 2003, Turner was sentenced to an additional 15 years in prison for a parole violation after hundreds of extremely violent pornographic images were discovered in his possession at the halfway house where he lived. But let's be clear, it was regular adult porn, so at least there's that… Also in his possession was a letter he had written to Lisa French. It read:
Dear Lisa,
I doubt that I could ever fully realize the terror you experienced at my
hands. For that night of the children to have started out so joyous for you
only to end so tragically will haunt me forever. I can still see you standing
in the doorway with that felt hat beaming at having recognized me. . . . Then I
see the delight in your eyes turn to fear as I close the door behind you. . . .
The rest of my life I will have to live with what I did to you. On that night I
became a monster. . . . I do swear to you on forfeiture of my life I will never
harm another child.
Turner's crime resulted in the city of Fond Du Lac restricting trick-or-treating to only daylight hours, and also inspired lawmakers to craft a bill – Chapter 980, also known as "Turner's Law" – that would require sexual predators to remain in prison, or a mental health facility, after their mandatory sentencing is completed until they are no longer considered to be a danger to the public.
Turner was set for release AGAIN, having fulfilled his full mandatory sentence on February 1, 2018, but he's currently sitting in a state-run mental health facility as the Wisconsin Attorney General's office seeks to have Turner classified as sexually violent under Chapter 980, the law inspired by his crime.
Lisa French's mother, Maryann, writes letters to Turner regularly and says she has forgiven Turner for the crime he committed against her daughter, but will never forgive his sin. And I mean, the strength she must have to be quasi-pen pals with the man who murdered her daughter… she's a better person than I.
In an online petition Maryann started earlier this year to stop Turner's release from prison, she wrote, "… to this day, I feel in my heart he will commit another violent sex crime if he is released. Turner's current and prior actions indicate that he is still a dangerous person and should not be released."
---
For the life of me, I can't get over how many times he was released from prison only to be sent back. The justice system is garbage.
Anyway…
Happy Halloween, Murderinos!! ✌️🔪