Thank Jeebus for Bridget over at Bridget and Books for tagging me in to do this round of Book Tag, because I haven't done one in a couple of months and I think I'm literally starting to have withdrawals.
So, here's the scoop: This tag was originally created by The Book Nut. All you do is give a book answer and a song answer for the different prompts. Easy peasy, lemon squeezy, and certainly not difficult difficult lemon difficult.
I'll do my tagging now so you don't have scroll through my answers if you don't want to read them. I know I can get a little, let's call it, in depth.
Eleni @ La Femme Readers, Brandy @ B's Book Blog, Carolina @ Third Person Limited, and Alyssa @ Just Another Book on the Shelf. Let's see what you got, booknerds!
Okay, now let's get onto the important stuff…
---
🔪My Jam
A SONG YOU HAVE TO LISTEN TO NO MATTER HOW MANY TIMES YOU'VE HEARD IT
AND A BOOK THAT YOU'LL NEVER GET SICK OF
Song: No Good by Kaleo is seriously my most favourite song of the last year and I am still not sick of it. It's the jammiest of jams and deserves to be cranked up to 11. Having a bad day? Listen to this. Having a great fucking day? Listen to this. Working out? Doing chores? Chilling out? Listen to this.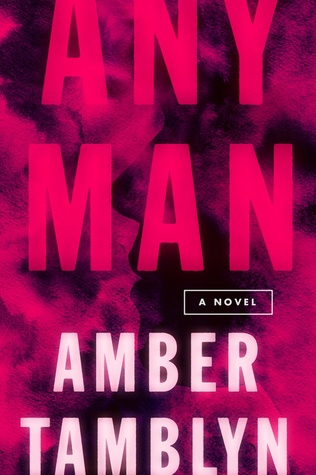 Book: Any Man by Amber Tamblyn. Granted I haven't been sitting with this one for very long, but it literally BLEW. MY. MIND. It's the most perfect piece of art/book I've read this year… maybe even possibly ever. I don't see how I would ever get "sick" of this book. I might not read it over and over again, but I will always be thankful that it exists.
🔪Throwback
A SONG THAT REMINDS YOU OF THE CRINGIEST TIME IN YOUR LIFE
AND A BOOK YOU READ THAT YOU WOULDN'T LIKE NOW
Song: The cringiest time of my life was without a doubt grades eleven through twelve and maybe even a little bit beyond. Ugh, it's painful to even think about this to write out my answer. The Cliff's Notes version of events: I was socially awkward, ostracized due to mental illness and an unhealthy weirdo who was into serial killers and basically failed her entire last semester of high school because she couldn't get out of bed.
No, I'm not saying dealing with depression is cringey. But certainly, I look back on that time of my life with regret and embarrassment for interactions/moments and certain perceptions my peers and teachers and parents had of me.
I spent a lot of time being a MySpace emo – trying to find myself and define my strengths through that kind of music and the friends I met online. It's a huge part of my growth, and of who I am now even still. This song, in particular, sticks out for the number of repeats I would put on it. Say This Sooner by The Almost. They're a "Christain" band, I guess. But their music never sounded that way to me.
Fun fact: I have some of their lyrics from the song "Everything That Makes Me Sick" tattooed on my left shoulder-blade and I drove 9 hours to Chicago to see them once. Yeah, serious emo fangirl right here.
Book: Anything by James Patterson. He was the first author I really gravitated towards because one of my favourite movies was (and still is) Kiss The Girls. I wrongly assumed, at the time, that Patterson was the Patron Saint of crime fiction. He's not. He's actually an awful writer. I tried re-reading Kiss the Girls last year and I was horrified that I ever thought it was good.
🔪Replay
A RECENT SONG THAT YOU HAVE ON REPEAT
AND A RECENT FAVORITE BOOK
Song: The love of my life, Dave Grohl, recently blessed us with The Sky Is A Neighbourhood and I can't fucking get enough of it. I saw them in July and when they played this song, the whole stadium went dark and the universe was projected onto every surface. It was magical.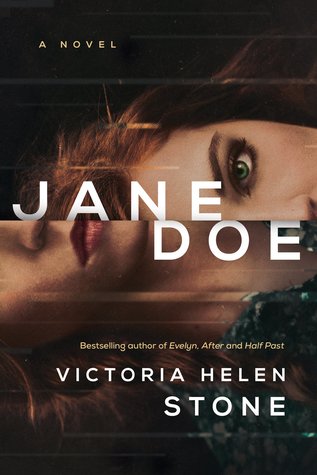 Book: This month my favourite read has been Jane Doe by Victoria Helen Stone. Read my review here. It was a seriously fun book with a sociopathic lead who you will wish was your best friend, and some amazing points about good vs. evil that are too pure not to revel in with utter delight.
🔪Gets Me
A SONG THAT IS LITERALLY ME
AND A BOOK THAT IS ME IN BOOK FORM
Song: High by Sir Sly is probably as close as I'll get to a song that feels like me.
There's an element to it about getting high (and your girl is an unashamed stoner,) but the bigger picture of the song is about trying to rise above negativity. Finding love and sending love and trying to appreciate your good fortune to just be alive and have whatever it is you have. That is definitely a way I try to live my life. I don't let things get me down, or I work on it if they are. I'm always looking for a silver lining or a fix to the problem. I don't like to dwell, I don't like to stew, though that can be natural inclinations for me. I don't let anxieties or fears hold me back even if I have them. I jump into everything with both feet if it feels like the right thing to do.
I think this aspect of me has a lot to do with the depression and anxiety I dealt with in my teens and early twenties, and also because of the abusive relationship I dealt with.
I've been smoking on the peace pipe
I've been wondering just what would peace be like
I've been staring into headlights
Swallow me whole, finding my peace of mind
I'm just trying to seize the moment
Trying to love the little things, even if they're hard to love
A monument to love unspoken
Carved into stone, unwilling to come undone
For me, all of those things I struggled with were a waste of time that cost me experiences and moments and held me back in life, forcing me to catch up and feel like a late-bloomer. Now, I avoid negativity at all costs. I try to remain as positive as possible no matter what is happening and I have zero problem with cutting toxic people out of life. Smoking a little weed doesn't hurt either.
Book: I'm going to pick Final Girls by Riley Sager. No, I'm not like the main character, and no, I've never been involved in the murder of all my friends. I swear. But, this novel is a love story to teen slasher films. It's a mystery, a crime fiction and a horror novel. It is everything I love. It is everything I loved growing up. It's everything I wish I could write myself. This novel is all of my influences wrapped together, and I think if you read it, you;ll get a pretty good idea for what I like and where I come from, and therefore, of who I am.
🔪Wut
A WEIRD SONG THAT YOU LIKE ANYWAYS
AND A UNIQUE BOOK THAT STUCK OUT TO YOU FOR SOME REASON
Song: Faith by Limp Bizkit. A total 90s relic. For some reason, a metal band thought it would be a good idea to cover icon George Michael's classic hit. The result is something completely insane that should literally not exist. When it first came out I loved it (and I still kind of do.)
Book: I stick pretty closely to my preferred genres at all times, so perhaps the idea of this book isn't unique – a female detective, a serial killer on the loose – but the culture was new to me. It was the first time I'd ever read a Japanese crime fiction novel. And let me tell you, I am not picking this book for my answer because I loved it. No, no. I didn't like this at all due to the rampant sexism. And that is why it stands out to me – I have never in my life read something that was so blatantly misogynistic, and insanely overdramatic, but acted like it was a normal way of life. Maybe it is in Japan, who knows, but The Silent Dead by Tetsuya Honda was not for me.
She might as well have jumped up and down, flashed her panties, and chanted "I solved the case! I solved the case!" But Reiko was just a woman – and a damn stupid one.
🔪Let's Go
PICK YOUR BEST PUMP UP SONG
AND A BOOK THAT INSPIRES YOU
Song: OH SHIIIIT I'm about to get a jam-and-a-half stuck in your fucking heads. Get ready. Freeze Me by Death From Above 1979 gets the people going!
Book: There are a lot of ways I can take this question. Inspires me to be better? Inspires me to be more myself? Inspires me to try something different? I think the direction I'm going to take it is "inspires me as a writer." I mean, no I'm not a writer professionally and I'm certainly not pursuing it either. The most any of you read of what I write is here on this blog, and I think we can agree I'm not doing anything brilliant (except for maybe my well-placed gifs.) But in my heart, I'm a writer. I've been writing for as long as I can remember and I still do. But for myself. Maybe one day it'll be more than that.
When I was putting together my office, I organized all of my boxes of papers and files that I'd been storing in random ways for literally decades. I finally have a filing cabinet so the purge was strong. But, one of the things that I found (and kept) was a story I wrote in 8th grade. Writing was just something I did in my spare time (and maybe instead of homework) as a kid. I had so many ideas that were not unique, nor would I claim them to be – Charlie's Angels but with me and my two best friends, Scream but involving my friends and the killer was a girl I hated; a FBI series that was essentially everything I watched on TV all mashed together. Despite the clear plagiarism of ideas, I needed to put my stories onto paper or I'd lose my mind (I'm still that way.)
I was a young kid, so everything was literally terrible. But, now I look back on it and think it was cute and funny and the innocence so pure, the effort so real.
This particular story though, I handed over to my grade 8 English teacher. I wanted his opinion, to show him I was more than just your average English student. He read it and literally called my mother, he was so concerned. The story I gave him was about a cop investigating the serial rapes of women.
I was 14, guys.
Can you imagine getting a graphic story about a serial rapist from a fourteen-year-old?
My point is this, I've always wanted to write. I've always loved crime fiction. And there are books I read, and authors I love, who inspire that side of myself. Karin Slaughter is one of my biggest influences that way. And when I read The Good Daughter I nearly lost my damn mind at the brilliance.
🔪Chill
YOUR BEST CHILL OR RELAXING SONG
AND A BOOK YOU'D CURL UP WITH ON A RAINY DAY
Song: If you're not listening to MISSIO what is wrong with you and please fix that immediately. I insist. Bottom of the Deep Blue Sea is both super chill and a fucking bop, but I think you'll find that most of their music is like that.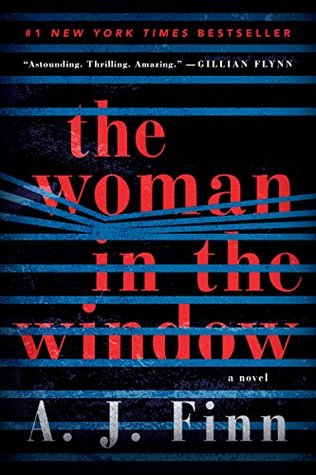 Book: When I think of rainy day reads, for me it means something sinister, dark, a little claustrophobic. Something that makes you feel stuck inside, gloomy and waiting for a break in the sky. For me, a perfect rainy day read is Woman in the Window by A.J. Finn. It is inherently claustrophobic and has an element of cabin fever to the manic fervour of the main character. That rainy day weather will create the perfect atmosphere for this reading experience.
🔪Addicting
A GUILTY PLEASURE SONG
AND A LIGHT, TRASHY READ YOU CAN'T HELP BUT LOVE
Song: I still remember the face my husband gave me when this song shuffled on my Spotify – he was totally not expecting his wife to belt out Open Arms by Journey. But goddamn, I love that song! Journey is a total guilty pleasure band for me. I feel like we all know the music isn't "good" by today's standards – it's lame hair band music. But I can't help it, their shit is catchy just like herpes. I have more than a handful of their songs in my playlist.
Book: I don't tend to read a lot of "light" books, or even really "trashy" books. If I do, I end up not liking them because I'm a huge fucking book snob, okay? The only exception to this rule is the Charley Davidson series by Darynda Jones. They are light in terms of the level of humour, and trashy for the level of erotic scenes. But I am definitely a fan of the series, for better or worse. The thirteenth, and final, book in the series publishes in January. It's a bummer that it's over, but it's been a wild ride.
🔪Nostalgia
A THROWBACK SONG YOU LOOK BACK ON FONDLY
AND A BOOK YOU READ AND LOVED WHEN YOU WERE YOUNG
Song: My eleven-year-old-self thought she was pretty fucking cool for liking this song. But I'm 30-something now and I still fucking like it, so I'm either not cool at all, or still just as cool as I was in 1996. You decide. Mother Mother by Tracy Bonham.
Book: My favourite thing in the world for most of my tween-years was the Fearless series by Francine Pascal. But once I discovered Girl, Interrupted by Susanna Kaysen in 9th grade, my life was never the same. I was a bit of an angsty teen with no real reason to be.
---
That was a pretty intense blogging experience for me because I hate having to narrow things down to only one choice. But there you go! What do you think of my choices? If you feel like doing this, consider yourself tagged.
Stay safe. Be kind. But, take no shit.
Later, Booknerds ✌️🔪