TGIF, y'all! I hate myself for saying that…
But, I really loved this post meme, so I'm back for round two. The idea: Each week, you choose a book quote from page 56 to discuss.
🔪The RULES:
Grab a book, any book.
Turn to page 56 (or 56% in an eReader).
Find any sentence (or a few, just don't spoil anything) that pulls your attention.
Post it!
Technically, I will be choosing a random quote that I loved, but that also doesn't require typing out three pages, because there is no page 56 in this book. It's true! This book's layout is very unique, I'll just say that. I mean, I guess technically there is a page 56, but it required me to count to find it and who the fuck wants to count? What I am? The fucking Count from Sesame Street?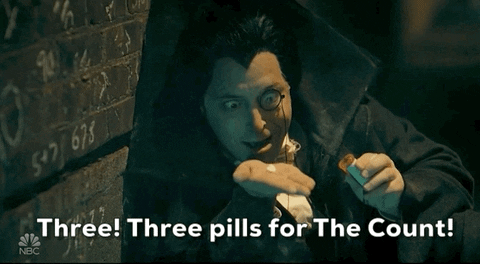 ---
🔪The BOOK:
Today my book is Any Man by Amber Tamblyn. Yes, that Amber Tamblyn.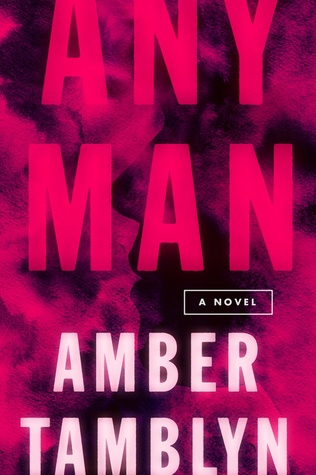 Back of the Book: In her blazingly original and unforgettable debut novel "Any Man", Amber Tamblyn brings to startling life a specter of sexual violence in the shadowy form of Maude, a serial female rapist who preys on men.
In this electric and provocative debut novel, Tamblyn blends genres of poetry, prose, and elements of suspense to give shape to the shocking narratives of victims of sexual violence, mapping the destructive ways in which our society perpetuates rape culture.
A violent serial rapist is on the loose, who goes by the name Maude. She hunts for men at bars, online, at home— the place doesn't matter, neither does the man. Her victims then must live the aftermath of their assault in the form of doubt from the police, feelings of shame alienation from their friends and family and the haunting of a horrible woman who becomes the phantom on which society projects its greatest fears, fascinations and even misogyny. All the while the police are without leads and the media hound the victims, publicly dissecting the details of their attack.
What is extraordinary is how as years pass these men learn to heal, by banding together and finding a space to raise their voices. Told in alternating viewpoints signature to each voice and experience of the victim, these pages crackle with emotion, ranging from horror to breathtaking empathy.
You guys…oh my god.
Oh my god. OMG. Omigod.
This book.
This motherfucking book.
My heart is literally destroyed.
It is the most profound reading experience I have had in a very long time.
If I could quote every thing that I loved, thought was important or inspired or magical or emotional or or or….I would basically just be writing out the whole book.
You can read my review here, where I try in vain to completely express all of the emotions I am having because of this reading experience. Please, PLEASE pick up this book and experience it for yourself. It is poetry. It is unique. It is exceptional.
That said, let's flip to the quote, found on page 237.
🔪The QUOTE:
"Many times I have asked myself what I could've done to protect myself that night. I asked myself if I had deserved this. I convinced myself that I did, and it wasn't hard to do. I live in a country built on celebritizing its citizens' grief and amplifying stories of violence and assault for political gain, click counts, or television ratings. Let me be emphatically clear: They. Don't. Care. About. Us. People who live through sexual assault are a crash on the side of the road, and the American media is nothing more than cars slowing down just long enough to take a peek. Just long enough to take a picture before speeding off to their next fatality. We are a country that capitalizes on the fetishizing of felonies. A country that says "innocent until proven guilty," even though the proving of assault is nearly impossible. Tell me how you prove coercion? How you prove the difference between being hit on and hunted? How you prove your arms were held down? Your body was touched? Your life was threatened if you ever told anyone? For people who have suffered violent sexual crimes, proof – the very act of proving – is more than just a burden. It is boundless bearing. An eternity of futility.

I'm not one for witchcraft, but I believe in the power of spells. In the potential of many voices speaking at once to finally be heard. To force change upon those who are unwilling to do the hard work to help us. So if you were once left for living, like I was all those years ago, join me. Say it out loud with me now:

I am in a body. It is not the one

I cam here with, but it is the one

I'll leave here in.

I will take care of it. It belongs to me now.

My pain, I will take care of it. It belongs to me now.

My heart, I will take care of it. It belongs to me now.

My story, I will take care of it. It belongs to me now."
Sit with that for a little while. Let me know how it makes you feel.
---
Stay safe. Be Kind. But, take no shit.
Later, Booknerds ✌️🔪