IPlease read the "TCT Disclaimer" under the True Crime tab at the top of the page before reading any true crime posts.
One of the most fascinating things happening in the crime-solving world right now is the use of genealogy databases, like Ancestry and 23 And Me, to solve cold cases.
Most recently, and maybe most famously, we saw it this year when the Golden State Killer was finally apprehended after 40+ years undetected.
Privacy and ethics debates aside, I actually think it's brilliant to be looking for matches this way if it gets more wastes of fucking oxygen off the street.
In the case I want to tell you about for this week's instalment of TCT, the Fort Wayne Police Department ran testing on DNA evidence from a 1988 cold case using a genealogy database and came back with hits on two living brothers of the DNA source.
That's ah-meezing.
What are killers supposed to do? "Hey, family? Please don't give your DNA over to 23 and Me. The police might find out I did some things I don't want them to know about. Nothing crazy, I promise. Just some mild murder. Okay? Thanks, great talk."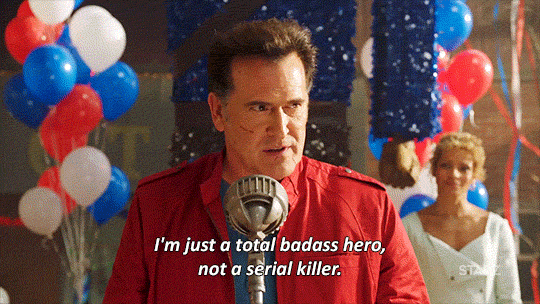 Obviously, the killer in this case never got around to giving his family the heads up.
This is the Cold Case of April Tinsley.
Trigger warning: Child rape, violence against children
---
As she walked home from a friend's house after picking up her umbrella, during the morning of Good Friday, 1988, eight-year-old April Tinsley was abducted.
By 3 p.m., April mother's, Janet Tinsley, had reported her daughter missing. A search was immediately undertaken by police, but for two days they came up mostly empty-handed. There was one witness who reported seeing a man, driving in a light blue pickup truck, pull April into the truck and drive away.
Anyone else feel like these fuckers are always driving light blue trucks or cars? I can't say why they're drawn to light blue vehicles, but what I do know is we should avoid parking beside them or walking by them, always.
On the third day, a jogger discovered a young girl's body in a ditch on DeKalb County Road 68 near Spencerville. Indiana State Police and the DeKalb County Sheriff's Department arrived on the scene. They discovered one of the girl's shoes about 1,000 feet west of the body, a probable cause affidavit states.
Later that day, Janet and Michael Tinsley identified the body as April's, and an autopsy was conducted. The autopsy revealed April had died of asphyxiation and had been raped.
During a forensic search, investigators learned that the killer – an unknown male person – had left behind his DNA in the girl's underwear.
Despite the eyewitness account of the man in the truck, and the DNA left behind, there were no arrests, and the case started to cool off.
On May 21, 1990, two years later, police were called out to a barn on Schwartz Road and Indiana 37, where words had been scrawled out on a barn door and appeared to show the killer taking credit for the killing of Tinsley. The note read, "I kill 8-year-old April Marie Tinsley I will kill again HaHa."
Still, the note didn't provide any new leads.
I would have said that the potential existed when you first learn a note was left, that maybe it was written out of guilt, but the HaHa at the end really sends it in another direction, entirely. Clearly, we've got another classic case of a piece of shit killer needing attention like a goddamn baby.
Then, in the Spring of 2004, 16 years after April's death, police were dispatched to four different locations around Fort Wayne based on a tip that the killer had left notes inside mailboxes and on the handlebars of little girl's bicycles. Seriously, with the games. Really thinking he's something special.
At each location, the police found a ziplocked bag containing handwritten notes on yellow lined paper, used condoms and Polaroid photos that partially showed a man's body, him masturbating.
One note, with similar writing style, bad grammar and poor spelling like the note found on the barn door 14 years earlier, read: "Hi Honey I been watching you I am the same person that kidnapped and rape and kill [April Tinsley] you are my next victim if you don't report this to police an I don't see this in the paper [tomorrow] or on the local news or I [will] blow [indecipherable]."
Bitch, please. Send this to the local news or else! He might as well be a crying child screaming, "Mom! Mama! Mom! Mom, look! Look at me! Look what I did! Mom! Mama! Mommy! Look!"
The DNA profile was developed based on the samples found in the used condoms and investigators announced, "it was determined to be consistent with the profile developed from the underwear of April M. Tinsley." Despite this new taunting from the killer, no arrests were made.
In April, family and friends marked the 30 year anniversary of Tinsley's death with a balloon launch. Members of the FWPD attended, assuring everyone that they remained committed to solving the cold case.
In May 2018, Detective Brian Martin, with the Fort Wayne Police Department, made good on that assurance and arranged for DNA testing and analysis to be done at Parabon NanoLabs using the evidence samples in storage. On July 2, 2018, the lab company was able to narrow down the DNA sample to two living brothers. The connection was made using open public genealogy database research by noted genealogist CeCe Moore.
Moore's research has also led to the arrest of a man in Washington State for a 1987 double murder. And a researcher's use of the same database is also responsible for leading the police to arrest a man for a string of killings attributed to the Golden State Killer.
In this case, the match let investigators zero in their investigation to one of the brothers, John D. Miller, 59. Fort Wayne Police and Indiana State Police put Miller under surveillance at his mobile home in the 13700 block of Main Street in Grabill.
On July 6, police secretly collected trash from Miller's residence, specifically looking for any items that would contain his DNA. In the pile of trash, investigators found three used condoms (ew, who is fucking this guy?) The condoms were sent to the Indiana State Police Laboratory for DNA testing. And within three days, they had received word from the testing lab that the DNA profile extracted from the condoms in Miller's trash matched the DNA profiles on the condoms found in 2004, and to the original DNA found in Tinsley's underwear.
On July 15, Detectives Brian Martin and Clint Hetrick approached Miller at his home, requesting that he go down to the police department to talk. The detectives then reportedly asked, "Do you have any idea why we want to talk to you?" To which Miller replied, "April Tinsley."
During his interview with police, Miller at first said, "I can't," when asked to explain what exactly happened with April Tinsley. But after some time and thought, he loosened up and confessed to Tinsley's abduction and murder.
He said he took her while she was walking along Hoagland Avenue, and brought her back to his mobile home where he raped her and then choked her to death so that she wouldn't be able to report him to police. But then he also played little games for almost two decades in order to also get attention for the crime? Fucking psycho.
He told police, "it took ten minutes for her to die." After Tinsley was dead, Miller told police he raped her body again and in the morning, he put her body in his car and drove to DeKalb County Road 68 where he dumped her body into a ditch.
The next day, when he saw no reports about the case in the news, Miller said he drove by her body to make sure it was still there. It was at this time he found one of her shoes in his car, so he threw it out the window as he drove by.
The following news release was sent to local media after Miller's arrest:
This morning, July 15, 2018, agents of the Fort Wayne Police Department and the Indiana State Police arrested John D. Miller, M/W, DOB: 7/7/1959 of Grabill, Indiana, in connection with the homicide of April Tinsley, which occurred in April 1988. Miller has been preliminarily charged with Murder, Child Molesting, and Confinement. He will make his first Court appearance tomorrow in the Allen Superior Court at the Bud Meeks Justice Center for an Initial Hearing. If probable cause is found, the State of Indiana will be given 72 hours to file formal charges.
The Probable Cause Affidavit is included with this press release. No further factual information will be released pursuant to the Indiana Rules of Professional Conduct for attorneys. Additional information regarding court dates will be released by this office as events unfold.
The investigation is ongoing by the Fort Wayne Police Department and the Indiana State Police, with assistance from the Federal Bureau of Investigation and the Sheriff's Department of Allen County; as well as the Offices of the Prosecuting Attorney in Allen and in Dekalb County.
A press conference will be held Tuesday, July 17th at 11a.m. in the Omni Room on the 2nd floor of Police Operations Center of the Rousseau Center, One Main Street, Fort Wayne, Indiana. No additional information will be released until the press conference.
The only question that comes to my mind, is if necrophilia is a chargeable crime specifically? Because the fucker admitted to raping the girl's dead body once more before he dumped her. Which is just too heinous for any words to do justice. But, I feel like that should be an additional charge because what the fuck.
Anyway, Miller was taken to Allen County Jail, where he was held on suspicion of murder, child molesting and confinement. He was slated to make his first court appearance the next day, but at the time of writing this, that has not happened yet.
On the very same day, Miller was arrested, ID Discover Channel aired a special on April's, then unsolved, case.
You can read the indictment against John D. Miller here.
---
Based on the notes and stupid taunts Miller would leave over the years, basically begging for attention, as well as his easy confession, that he clearly wanted to be caught. At least part of him did.
I'm against the death penalty in principle, but I would support it if there was a reworking of the law that said the death penalty could only be applied when hard DNA evidence and a confession are present. In this case, I would not be against John D. Miller being taken off the earth. What a waste of perfectly good oxygen and resources.
Stay safe. Be kind. But, take no shit.
Later, Murderinos ✌️🔪