Please read the "TCT Disclaimer" under the True Crime tab at the top of the page before reading any true crime posts.
Back when it was originally airing, I watched Dexter religiously. If you didn't love that show I question your taste on literally everything.
Now, a depressing number of years later, I'm re-watching the series, introducing it to my husband who had never heard of it. He was so very sheltered before me, you guys. I can't even explain it without things getting weird. Keywords: Christian & cult.
Anyhooters… on one of the last episodes we watched, Doakes is trying to make a break from the cabin where Dexter has him held captive – (it's been five years since the series finale, you don't get spoiler warnings anymore!) – and when Doakes breaks free, he's lost in the Florida Everglades where he stumbles upon a hungry alligator.
It got me thinking, what better way to get rid of a body in that area than feeding it to an alligator? That's got to have been done before right?!
RIGHT.
In doing some research for this week's TCT post, I stumbled upon this fucked up story about a spring break gone terribly wrong, and an alligator pit.
For the record, alligators are actual fucking dinosaurs, and that's scary as hell.
---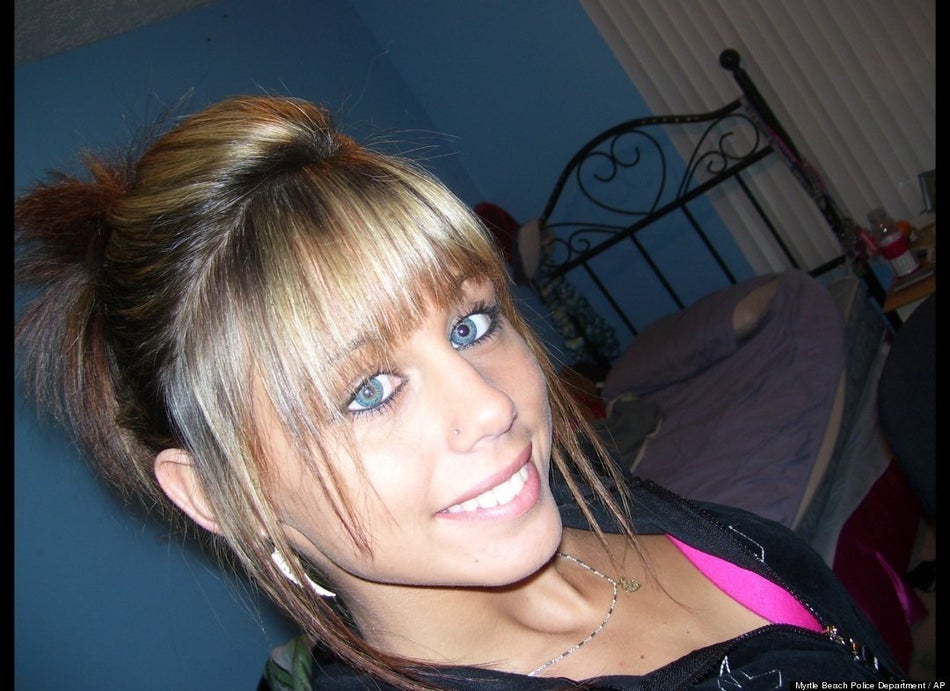 In 2009, 17-year-old Brittanee Marie Drexel decided she wanted to have a teen-movie-worthy Spring Break, but she didn't think her parents would allow it. And she would have been right, because when will teenagers realize parents know what we're talking about? Anyway, without telling her parents, she and a group of friends travelled from her home in Rochester, NY to Myrtle Beach. She told her parents she was at a NY beach.
She was last seen alive on April 25, leaving the Blue Water Resort hotel.
Security video captured Drexel leaving the Bar Harbour Hotel, where she was staying, and arriving safely at Blue Water Resort to meet some friends. She left alone approximately 10 minutes later and was never publicly seen again.
Her body has never been found, and no charges have ever been filed.
In June of 2016, investigators admitted they believed the missing teen had been murdered, and that they were no longer looking for her whereabouts, but for her body.
"After seven long years of waiting and praying for the return of my daughter we know she isn't coming home alive," her mother, Dawn Drexel, said at the time. "Brittanee's life was stolen from her in a brutal and senseless fashion."
Soon after, FBI agent, Gerrick Munoz, gave an explosive, detailed account of what authorities believe happened to the teen during his testimony in a hearing for Timothy Da'Shaun Taylor, on an unrelated robbery charge.
Munoz testified that the information he had was confessed by a prison informant, Taquan Brown, who is currently serving 25 years for voluntary manslaughter.
Brown admitted that he saw Drexel's last moments at a stash house while he was "walking through," only there to give Tomothy Da'Shaun Taylor's father, Shaun Taylor, 43, some money.
Munoz explained during his testimony that Drexel was held for several days in a drug "stash" house outside of McClellanville, occupied by the Taylors and other men in their circle. The house is about an hour outside of Myrtle Beach. Timothy Da'Shaun Taylor met Drexel in Myrtle Beach and managed to get her to go back to the McClellanville stash house with him.
So, friends, unbeknownst to her, Drexel broke a cardinal rule of personal safety: NEVER GO TO A SECONDARY LOCATION. Never.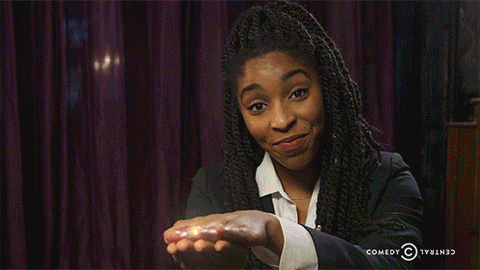 I'm not victim-blaming, here. It's just that some people, especially women, aren't necessarily aware of the True Crime Rules of Safety. That's a thing. It's important for us to share the rules if we know them. And this case brings up an important one. Secondary locations are a fucking no-no.
Based on second-hand accounts, Taylor, "showed [Drexel] off, introduced her to some other friends that were there. [They] ended up tricking her out with some of their friends, offering her to them and getting a human trafficking situation."
Drexel was gang-raped for at least three days, the police say, based on cell phone signals traced after Drexel's disappearance.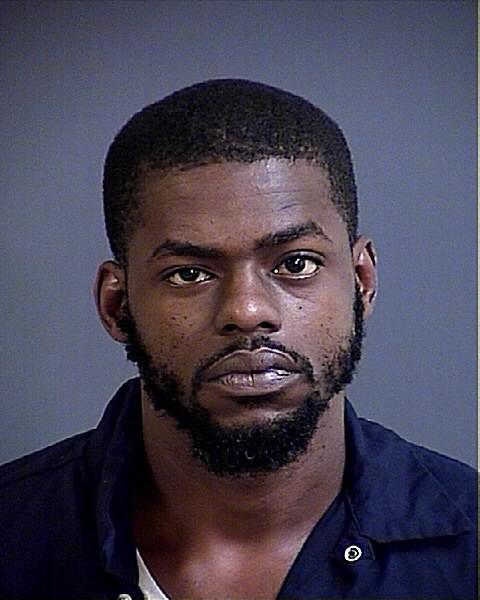 In an interview with Dr. Phil, Drexel's mother, Dawn said: "[The Informant] was walking through the house and he had said that Da'Shaun and other men were raping my daughter. He had walked through…Brittanee tried to escape and they ran out and got her and brought her back into the house and pistol-whipped her and beat her and shot her."
Brown claims he saw Taylor – who was 16 at the time – "sexually abusing" Drexel with other men. When Drexel tried to make an escape, she was caught by Taylor and "pistol-whipped" by the elder Taylor. It was at this point Brown left the stash house, but he told Agent Munoz that two shots rang out, and he assumed that Shaun Taylor had shot Drexel.
Drexel's body was wrapped up and taken away. Questioned about what happened to Drexel's body, Munoz testified that "several have told us Miss Drexel's body was placed in a pit, or a gator pit, to have her body disposed of. Eaten by the gators."
Joan Taylor, the wife of Shaun Taylor and the mother Da'Shaun Taylor, says the story implicating the men in her family is "craziness" made up by investigators to get her son to confess to a crime he didn't commit. And Da'Shaun Taylor's lawyer agrees, calling the focus on his client "clearly nothing but a squeeze job" designed to pressure the younger Taylor into confessing.
In part of an effort to get Da'Shaun to cooperate with the Drexel case, he is currently being held on additional charges relating to being the getaway driver for a robbery in 2011. A crime he's already been charged with and served probation for. The prosecution is now trying to have federal charges brought against him.
Taylor denies any involvement with Drexel's death, saying in a statement:
"I had no involvement with anything to do with Brittanee Drexel. I don't know Taquan Brown and I don't know why he would call my name. I am being prosecuted again for a crime I already helped them solve and already did my time for, all because some guy in prison is trying to cut a deal. It's not fair to be charged for the same crime twice and that's not how our system is supposed to work."
But the FBI says the gruesome account has been backed up by other "tidbits" and "second-hand information" that has been coming in, as well as by another inmate in Georgetown County. They believe Da'Shaun Taylor and his father are responsible for Drexel's death and are working to build that case, starting, hopefully, with discovering what is left of her body.
In March 2017, the FBI led a three-day search of a rural wooded area near Foxfire Court in Georgetown County, South Carolina. FBI Supervisory Agent Don Wood declined to say what evidence, if any, was found but said this latest search "did advance the investigation here in the last three days."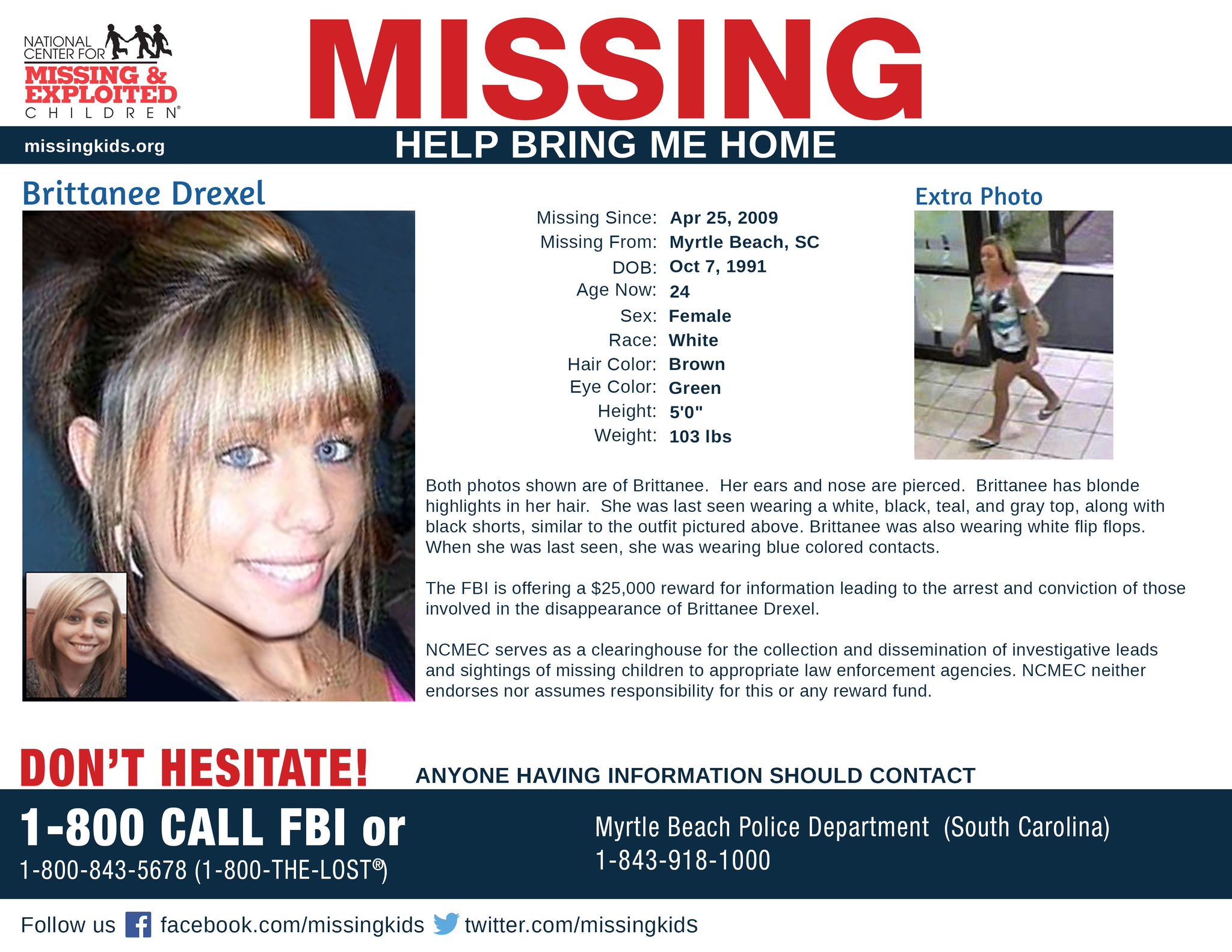 Despite checking 14 alligator ponds, Drexel's remains have yet to be found. There are estimated to be about 40 ponds in the area.
Currently, there is a $25,000 reward for information that leads to an arrest in the case. No charges have been filed against the Taylors. In 2010, Shaun Taylor was one of three men named as suspects in the attempted abduction of a 20-year-old woman from outside the Blue Water Resort, the very same hotel where Drexel was last seen alive.
Charges were eventually dropped against Taylor, who has denied any involvement with either case.
Hmmm, isn't that some shit?
---
What do you guys think about this one? I know they're so unsatisfying when there's no justice.
For me, I can totally see it being both ways. Are the cops capable of railroading an innocent person just because they want to? Just because it means closing a case? OBVIOUSLY.
But, is it possible the cell phone data, the evidence recovered near the stash house and the informant's details are actually right? Definitely.
I'll keep an eye out for updates on this one, should there be any. Hopefully, starting with the discovery of Brittanee Drexel's body so her family can find a little bit of peace there.
Stay safe. Be kind. But, take no shit.
Later, Murderinos ✌️🔪