This is the perfect tag for me at this very moment because I'm definitely having a bit of an emotional meltdown over the fact that it's almost July. It's almost like I'm missing time. It went so fast!! I also feel like I'm saying some variation of this in every post lately, so obviously, I'm not learning any lessons or takeaways from the passage of time.
Books have been so important to me this year because of the state of the world. That's 100% a fact and I don't think I'm the only one feeling that way.
Every day is something new. Every day Donald Trump makes it worse. I'm surprised I haven't pulled out all my hair, that I can make it to work every day instead of just rocking in a corner drooling on myself. Today a co-worker said to me, "Like, I get the whole pride parade thing, but what about me? Why am I not celebrated?"
Guys, it took every last ounce of self control I had to not throat punch her, just dead centre in her larynx. I'm so ON EDGE ALL THE TIME.
My official response was: "Because being straight is not discriminated against. Look up Stonewall if you want to know the history. But, it would be like the 1% having a Rich Pride Parade. It's not necessary. We're already privileged. It's bad taste. You want a parade? Join a women's march."
That was an hour ago and I am still stewing over it and I still want to throat punch someone.
I don't know how to relax anymore if I'm not reading. Books are my safe haven. Without them, I am the living embodiment of a stress ball..
Whether it's starting a trade war (steel directly affects my husband's company,) the ridiculous attacks on my Prime Minister (literally the nicest guy ever, almost to a fault, so give me a break on trying to make him seem like an asshole,) followed by hugs and kisses for Kim Jung-Fucking-Un; the completely and totally obvious Russia collusion, or defending white nationalists, or the children in cages that Fox News tries to spin as "summer camps" or literally just about anything that comes out of Trump's whiny bitch baby mouth…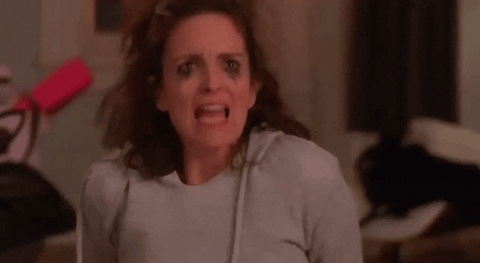 I mean this from the bottom of my bottom, American…fucking just stop it. Put down the kool-aid. Because, really, the FUCK are you doing at this point? I can't take anymore. The rest of the world can't take it anymore. You are causing chaos that will take decades to repair. It's enough. You are coming across as kind of insane and no one likes you.
I say this as a human being and as someone married to an American.
Look, I know this is a book blog, so maybe I shouldn't get political, but at the same time, I don't give a fuck. It's my blog, I'll write what I want. And if you're a Trump supporter and you feel like leaving a comment using the word "retard" in some kind of wordplay associated with "liberal," please just go play in traffic instead, you ableist piece of shit.
*deep cleansing breath*
Seriously, you guys. Is anyone else suffering serious mental health issues because of the current global climate? Are books helping you?
I find getting lost in reading, getting lost in stories, is the only time my blood pressure is normal anymore. Being that it's the halfway mark of 2018, let's take a look back at some of the books I've read this year – the books that have kept me sane, made me feel some other emotions besides pure, fiery rage, and given me a little light in an otherwise dark time.
---
🔪 Best Book: Into the Black Nowhere
This could easily be a tie, but I'm going to try my best to give one book for each answer.
I would be remiss if I didn't pick Into The Black Nowhere (UNSUB, #2) by Meg Gardiner for this.
Meg Gardiner is the fucking shit. She is a Queen. I loveeeeee her.
And this new series is nothing but fireworks. Especially for those of us that are into true crime. The first novel in the series took inspiration from The Zodiac Killer. And this follow-up relied heavily on the story of Ted Bundy – my personal favourite.
The series is fun and deranged and full of action. It doesn't insist upon itself, but it does try to keep up a serious, darker tone and I think it succeeds in that without becoming campy.
And Gardiner's style of writing has reached a point of being refined and smart and descriptive. It's in that sweet spot for me. She's everything I want to be, everything I want to read.
Read my full review here.
🔪Best Sequel: The Fifth to Die
Into The Black Nowhere could qualify for this too, but I can easily, EASILY, give this distinction to The Fifth To Die (A 4MK Thriller, #2) by J.D. Barker.
This book was the perfect sequel. It set up the longevity of the series with robust, intricate story-telling and a dangerous cliffhanger. The depth of history related to 4MK is so enriched that there are countless ways to keep spinning this into a true saga.
And that makes me so excited because I can't say that I've ever truly read a saga between a serial killer and a detective. One that is personal, almost intimate. Perhaps the Archie and Gretchen series by Chelsea Cain comes close, but it's not written with the same intimacy and history that the 4MK series is. Barker is taking Hannibal Lecter and Clarice and turning it up to eleven.
Honestly, I was so impressed by the way Barker handled this sequel. I loved the first book, The Fourth Monkey, and while the story in The Fifth To Die wasn't as fast-paced as its predecessor, the mastery of the storytelling blew my mind. The more I think about it, the more I love it.
Read my full review here.
🔪 TBR New Release: The Puppet Show
There are so many books on my TBR, but the one that is standing out the most today is The Puppet Show (Washington Poe, #1) by W.M. Craven.
First of all, the name Craven struck me because I immediately thought: Did a Wes Craven relative write a novel? Please say yes! 
The answer is no. There is no relation. But much like the creator of A Nightmare on Elm Street and Scream, W.M. Craven is writing some scary, serial killer stories.
Back of the Book: A serial killer is burning people alive in the Lake District's prehistoric stone circles. He leaves no clues and the police are helpless.
When his name is found carved into the charred remains of the third victim, disgraced detective Washington Poe is brought back from suspension and into an investigation he wants no part of.
Reluctantly partnered with the brilliant but socially awkward civilian analyst, Tilly Bradshaw, the mismatched pair uncover a trail that only he is meant to see. The elusive killer has a plan and for some reason Poe is part of it.
As the body count rises, Poe discovers he has far more invested in the case than he could have possibly imagined. And in a shocking finale that will shatter everything he's ever believed about himself, Poe will learn that there are things far worse than being burned alive…
The Puppet Show is the first in a series featuring a deranged murderer who burns people alive and a disgraced detective with a kickass name. I'm totally here for this. The cover is pretty fire too. Get it? Fire? Never mind…
🔪Most Anticipated Upcoming Release: Tear Me Apart
Schedule for an August 2018 release, I keep checking my library to make sure I can be first in line for a copy of Tear Me Apart by J.T. Ellison.
Guys, you know I love me some J.T.
Back of the Book: Competitive skier Mindy Wright is a superstar in the making until a spectacular downhill crash threatens not just her racing career but her life. During surgery, doctors discover she's suffering from a severe form of leukemia, and a stem cell transplant is her only hope. But when her parents are tested, a frightening truth emerges. Mindy is not their daughter.
Who knows the answers?
The race to save Mindy's life means unravelling years of lies. Was she accidentally switched at birth or is there something more sinister at play? The search for the truth will tear a family apart…and someone is going to deadly extremes to protect the family's deepest secrets.
That doesn't necessarily sound like my cup o' tea. Mothers and children and being a mother and having children…doesn't usually do it for me emotionally.
But I can't resist a J.T. thriller. And when you throw in things like maybe a secret adoption, or a switched-at-birth story, lies and family secrets and the suspense of those things unravelling, I am all in to read this.
🔪Biggest Disappointment: In Cold Blood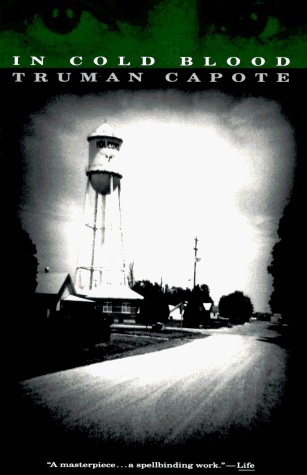 I've had some high expectations based on other reviews and manufactured anticipation so far this year. For the most part, I haven't been disappointed by too many. A standout letdown would be The Last Mrs. Parrish by Liv Constantine.
But I think I have to give the ultimate letdown title to In Cold Blood by Truman Capote, just because I had wanted to read this for sooooo long. Like, ever since I learned what it was as a teenager. This was never because of reviews or the book world hype-machine, but because it's a classic, and it's a classic for true crime and mystery fans.
I wanted to read it because it felt like a rite of passage to do so.
And the fact that I didn't like it AT ALL, is a huge bummer. I wanted to love it, to experience what everyone else is seeing and feeling, and understand why it's become so influential, so ingrained in crime culture.
But it just didn't do it for me. And I don't get any of those things.
I didn't like Capote's writing style, and the crime itself felt a bit tame compared to what I'm used to. There was also a lot of unnecessary detail and character description of people who didn't matter to the overall point that I felt bogged down and sleepy while I read.
With all the buildup, years of expectation that this was going to be a masterpiece, it was exceptionally disappointing in the end, for me.
Read my full review here.
🔪Biggest Surprise: Two Girls Down
When I picked up Two Girls Down by Louisa Luna I wasn't really sure what to expect from a novel about a P.I. and two missing girls.
Generally, P.I. novels are not my thing. There can end up being something campy about them. Authors seem to fall into the same trap of creating characters that are stereotypes that we've seen a thousand times.
Damaged, maybe a dead partner, disgraced as a cop, a drinker, rude and abrupt and washed up and not very good at their jobs until they get some burst of emotional inspiration. It gets redundant reading that kind of character, honestly.
But Louisa Luna created something new, something that worked for me. And honestly, it's one of my favourite reads so far this year. It was a perfect crime-thriller-whodunnit with a female lead in Alice Vega who was damaged but cool. A tough-as-nails Queen.
I hope this turns out to be a full series.
Read my full review here.
🔪Favourite New Author (debut or new-to-you): A.J. Finn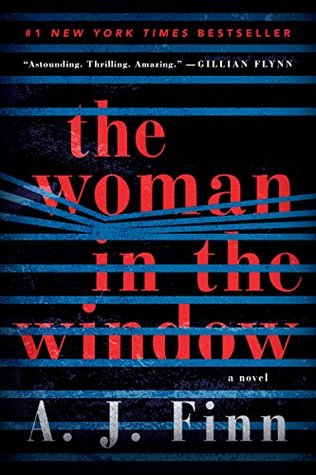 I cannot stress this enough: A.J. FINN.
The Woman in the Window is one of my top five favourite reads this year. The story was one we have seen before – very Hitchcockian, very Rear Mirror or Disturbia and even a little Copycat.
What set it apart was A.J. Finn's writing style. He knew his influences and brought them to life, paid homage and dressed them up with his own signature.
He painted vivid pictures without being wordy. He manufactured setting and suspense and had me so wrapped up in the fast-pace, and the anxiety it triggered in me, that I blew through this 500+ page novel in a day. I could not put it down.
The lead character was giving me serious Dr. Helen Hudson vibes (Copycat, Sigourney Weaver, 1995. Look it up. It's the best movie, ever.) But she was Helen Hudson in a Hitchcock story. And that created pure popcorn reading. It was the most fun I've had reading a book this year.
Read my full review here.
🔪2018 Fictional Crush: Quincy Carpenter
I don't think I'm young enough, or reading the right genre, for this to be a thing for me??? I'm on the far end of the millennial spectrum so I avoided the whole "we ship/stan/crush/fanfic-whatever-else fictional characters" thing.
Like Team Edward vs. Team Jacob registered for me because I worked in a music store and we had to sell fandom merch, but I was never into it.
I can honestly say I don't think I've ever had a crush on a fictional character from a book or movie. My one and only true crush, forever and ever, is John Mayer and I've never wavered from that and you can't get me to change it.
But in the spirit of this post, I'm going to liberally use the word "crush" and just apply it to a character that I really liked. That honour goes to Quincy Carpenter from Final Girls by Riley Sager.
First of all, I loved this book. It's another 2018 favourite. The whole thing was a nostalgic love affair for '80s and '90s teen horror and I'm completely obsessed with that. But Quincy was giving me true Sidney Prescott realness, and she might be my favourite female lead in a movie of all time. I live for Neve Campbell.
The only survivor of the mass-murder of her friends, Quincy was as emotionally repressed as I would definitely be in that situation. Pretending in her happy life of being a blogging baker in her kickass apartment, but also five seconds away from completely snapping mentally.
This book worked on so many levels for me. If it had a different main character I'm not sure it would be the same.
Read my full review here.
🔪2018 Favourite Character: Angie Pallorino
Angie Fucking Pallorino.
Hands down.
This character is a badass, sex vixen and I am currently living for her every choice, even the personally destructive ones.
The main character of Loreth Anne White's new series, Angie, has a lot of shit going on. She's flying into rages, she's losing time and blacking out and hallucinating and picking up random men in bars because sex is the only thing that makes her feel better. Gurl is a total mess.
And I love it.
Despite her personal issues, Angie is determined to catch a twisted killer. She's smart and ruthless and engaged. There is no calm for this character – every scene is at a heightened state of emotion that is palpable for the reader, and I think that's why I like her so much. She makes reading fun.
I'm just about done with The Drowned Girls, the first book in the series, and it's a good thing I have the follow up on my shelf from NetGalley because honestly, I'm not ready to say goodbye to Angie.
🔪Best Tear-Jerker: Brave
Not a thing I read, let's be honest. I don't like crying.
Storytime: My husband and I went on a date last night, we saw Adrift, the new Shailene Woodley movie about a couple that gets caught in a category five hurricane in their sailboat.
That shit made me cry! I was so irritated. I told my husband he's not allowed to pick the movies anymore. He always wants to see things that are relationship-centric, dramatic and emotional, because it gives him some feels about our marriage or whatever… And like that's sweet, but no. I don't want to. I want to see fucking dinosaurs ripping people apart.
Anyway, I'm going to be liberal in my definition of a tear-jerker and just go with something I found powerful and emotional. Brave by Rose McGowan.
I grew up with Rose McGowan – she was in my favourite movies and on my favourite TV shows. So, I went into this reading experience with a little bit of a connection to her. With the news of Harvey Weinstein and all the liberation happening around the #metoo movement, or Times Up campaign, I really wanted to hear her story even though this is not typically the kind of book I would read or review here.
I really felt that it was important to educate myself just a little bit more. Not only as a feminist and a woman, but also as a human being. I feel like her words are important to read, to digest and think through, for all audiences.
This story is an intense autobiography that might trigger some people. She talks about growing up in a cult, her battle with drugs, homelessness, anorexia and her subsequent sexual assaults and rape. This is not a fast read, or a beach read. It's meant to be powerful and emotional and to hit all those nerve centres.
Read my full review here.
🔪Best Happiness-Inducer: Charley Davidson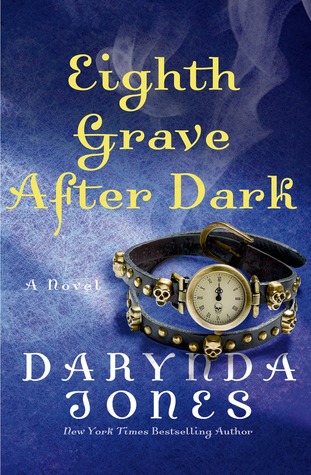 Again, not really my thing. I'm here for the twisted and deranged stuff. But every once in a while I do pick up Darynda Jones because her stuff is just light and fluffy and funny. Yeah maybe the books revolve around the end of the world and demons and Satan and shit, but it's done with so much humour and ridiculousness that you can't help but have a good time while you're reading it.
It's not a 2018 release, but it's a 2018 read for me, Eight Grave After Dark. The eighth novel in the Charley Davidson series, it's something I've been trying to catch up on for a while. But since none of the books are on my NetGalley shelf, I've had to put the breaks on this series until I've done the reviews I agreed to do.
Make no mistake, Charley is the most fun character out there. She's witty and snappy and kind of dumb and naive. I didn't like the eighth book as much as I've liked others, but in terms of happiness, nothing encapsulates that more than Charley.
"Sometimes I crave pickles. Other times I crave the blood of my enemy. Weird."
How does this not seem like a good time? Truly.
🔪Most Beautiful Cover: The Perfect Mother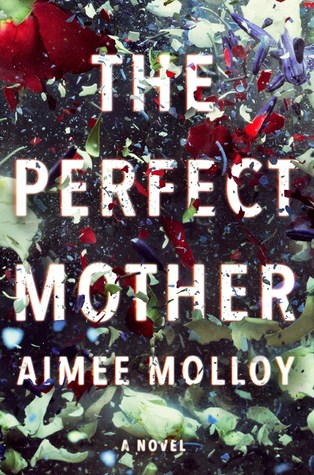 There's not usually a lot of "beautiful" covers in the genres I read, let's be real. They can be pretty repetitive. Oh, really another girl wearing a red coat in the countryside? Fantastic.
But there is something about Aimee Molloy's The Perfect Mother cover that draws me and in and makes me want to read it.
Back of the Book: When the group's members agree to meet for drinks at a hip local bar, they have in mind a casual evening of fun, a brief break from their daily routine. But on this sultry Fourth of July night during the hottest summer in Brooklyn's history, something goes terrifyingly wrong: one of the babies is abducted from his crib. Winnie, a single mom, was reluctant to leave six-week-old Midas with a babysitter, but the May Mothers insisted that everything would be fine. Now Midas is missing, the police are asking disturbing questions, and Winnie's very private life has become fodder for a ravenous media.
Again, not the typical kind of story I would gravitates towards because it centres around mothers and babies and being mothers of those babies…and that's not really a thing I have a connection to emotionally, but that coverrrrr (not to mention the hype and the fact that Kerry Washington is going to star in the movie adaptation) really has me eager to pick this one up.
🔪End of the Year Reading Goals:
My focus right now is on reading the new releases that have me the most excited. In the past, I would be focused on getting books read that had sat on my TBR for a long time, like I had to start from the bottom up. And I don't want to do that anymore. I want to read the things that interest me the most.
At the same time, I do have a lot of NetGalley reviews that are pending and I would hope that I'm able to get enough done by the end of the year that I see my feedback score go up to where I'd like it to be. My feedback score is my most toxic trait.
With those two resolutions in mind, I'll say that the book I'm most excited to read that meets that criteria is The Confession by Jo Spain.
Back of the Book: Late one night a man walks into the luxurious home of disgraced banker Harry McNamara and his wife Julie. And when the man launches an unspeakably brutal attack on Harry, a horror-struck Julie, frozen by fear, watches her husband die.
Just one hour later, the attacker, J. P. Carney hands himself into the police and confesses to beating Harry to death. Except he also claims that the assault was not premeditated and that he didn't know the identity of his victim. With a man as notorious as Harry McNamara, who was just found innocent in a highly sensationalized fraud trial, the detectives cannot help but wonder: Was this really a random act of violence? Was Julie really powerless to stop JP? When Harry's many sins are unveiled to include corruption, greed, and betrayal, nothing is for sure.
I love any story where a wife and husband have secrets, where their marriage isn't what it seems. I mean, usually after reading something like that I am suspicious of my husband for a couple of weeks, but it always dies down. He'll be fine.
🔪Favourite Book Community Member:
I honestly don't want to answer this.
What I will say is that I've been very happily surprised by the bloggers in the book community who have found my little site and decided to follow.
And I'm really grateful to those that take the time to read what I write and interact with me in discussions that have ranged everywhere from strictly book related to more personal topics. I feel like being here has helped me evolve a little bit more as a person, and as a reader and writer.
But, Greyson, Jennifer, Berit&V, Zuky, Emily, and Sahi have definitely popped up in my notifications a lot, making me feel welcome and seen and so I'll give them a proper shoutout for this answer. Please check out their blogs if you like mine because I guarantee theirs are better.
If you're reading this and thinking "I know I have good answers for all the questions"…then considered yourself tagged. I'd love to see what your first half of 2018 has looked like, what books have gotten you through it.
---
Stay safe. Be kind. But, take no shit.
Later, Booknerds ✌️🔪