Gooooood morning friends, lovers, Vietnaaaaaaaam and strangers! It's my favourite day of the blogging week once again, True Crime Tuesday! *crowd goes wild*
Today I've got a cracker of a case to share. I've been obsessing over it all weekend as the trial just started so there's lots of new information spilling out.
…but first, a joke:
This might actually be my new favourite serial killer joke. Yes, that's a thing I'm allowed to have a favourite of. My previous favourite was:
Q: What does Jeffrey Dahmer sing while he's making his lunch?
A: My bologna has a first name…
Classic.
And now that's you're in a good mood, let's completely ruin that, shall we?
---
Blake Leibel, born in Toronto, Ontario, had moved to Hollywood in 2004 with his brother to pursue his dream of becoming a graphic novelist, comic book creator and animated film director. The trust-fund baby was living off of dolla-dolla bills his father and late mother. And Blake, specifically, was desperate for success.
"He wanted to be a respected comic book guy and he used his money to create that image," an unnamed Hollywood producer, who had meetings with Leibel, told the NY Post. "He wanted to be cool and edgy — and he wasn't. But you could just tell, he wasn't right in the head."
Leibel comes from notable stock. His father is a prominent Toronto real estate mogul and Canadian Motorsport Hall of Fame inductee who had sailed for Canada in the 1976 Summer Olympics. His mother was Arlos Products heiress, Eleanor Chitel-Leibel, whose father, Paul Chitel, held several patents. Blake was even roommates with NHL player Sean Avery after Avery was traded from the Redwings to the LA Kings.
Money, models, no responsibilities. Blake spent most of his time at the Soho House, pitching his newest ideas and getting stoned with friends.
The rich kid put everything he had into his graphic novel Syndrome, something he described as a story that tackles the 'questions surrounding what provokes a person to commit evil acts,' (as per the Toronto Star.)
The producer claims Blake pitched him Syndrome, but he didn't bite because he didn't find it entirely authentic.
"It was a clever idea, but what was unusual is that he paid other people to write, draw and design the book," the producer said. "That's never done."
The story in Syndrome details a fictional plan to scientifically heal a psychotic killer, one whose crimes include a brutal murder that features the concept of draining the victim of their blood.
In May of 2016, Blake was separated from, but still married to his wife Amanda Braun. They had one child together. In July 2015 he filed for divorce, and in August 2015 Braun gave birth to their second child.
At the same time, Blake's live-in girlfriend, Iana Kasian, was pregnant with their first child together, a daughter.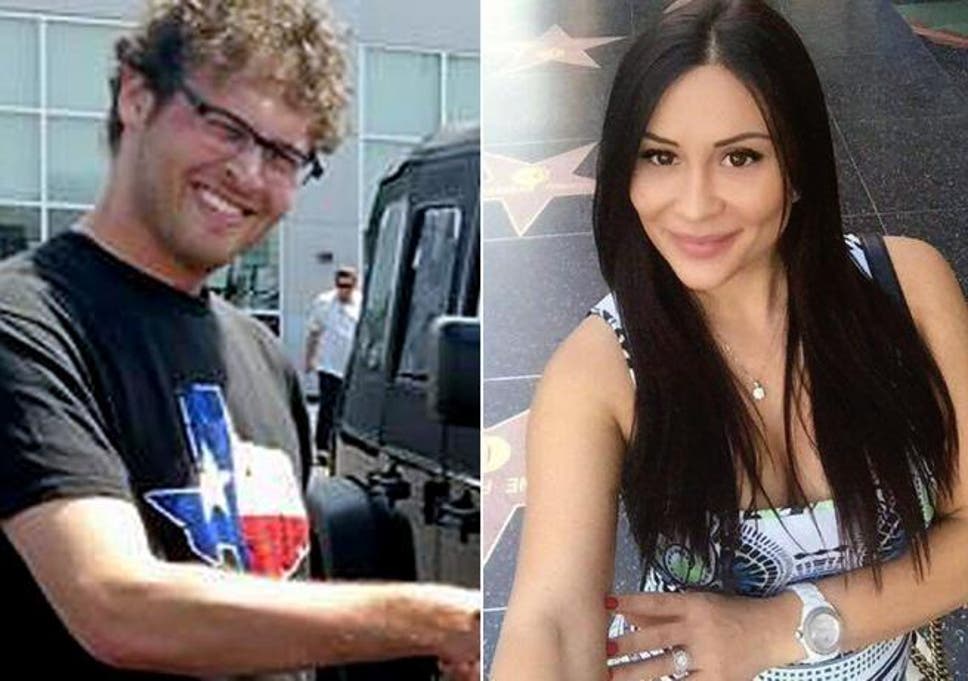 In May of 2016, three weeks after Kasian gave birth, her mother Olga, who had travelled from Ukraine to help her daughter with the new baby, was worried because she hadn't heard from her daughter in days. Eventually, she reached out to the police to perform a welfare check.
On May 26th, Kassian was found dead inside the couple's condo; sprawled out on her mattress, nude but covered with a Mickey Mouse blanket that had been used in her newborn daughter's nursery. Her baby was lying nearby, unharmed. Blake had barricaded the master bedroom, stopping law enforcement from getting to him, but came out, wearing nothing but boxer shorts, after his accountant showed up to coax him out. Sherrif's deputies discovered blood everywhere.
Sgt. Cotter, one of the first on the scene, said there were blood stains on the drapes, on the headboard, the mattress and on a lamp; a piece of flesh was found in the bedding.
On June 8, 2018, the trial of Blake Leibel in the death of Kasian got underway. Trying the case is LA County Deputy D.A. Tannaz Mokayef, who on Friday, laid out the prosecution's case in an hour-long opening statement.
"This case reads like a movie script," Mokayef told jurors. "It's just more like a horror movie. It's a tale of a gruesome and sadistic crime, a tale of a planned and calculated murder, a tortured murder."
Kasian's body had been severely mutilated and drained of blood. Mokayef displayed pictures that showed blood and body parts were strewn around the bedroom, and several doors within the apartment that had been barricaded with mattresses and other objects.
"He followed a script, as you will, in a book he authored – Syndrome," Mokayef told the jury. "It's a graphic novel where his crime against Iana is detailed."
One of the book's co-authors is expected to testify that the concept of draining blood out of a victim's body was thought up by Leibel — with the prosecutor telling jurors that Leibel's girlfriend was left without any blood in her veins.
Kasian had been washed thoroughly and was missing her scalp and the right side of her face. Mokayef noted that part of the victim's scalp and an ear were subsequently discovered in a trash bin at the bottom of a chute outside the condominium.
Los Angeles Chief Medical Examiner Jonathan Lucas — standing in for the now-retired examiner who conducted the autopsy — described Kasian's death in detail. The prosecution showed close-up photos of Kasian's face with severe "tissue loss," lying on a plastic-lined coroner's table.
"Basically, her scalp is missing from the top of her head," Lucas said. It appears, he said, that the scalp had been cut by a sharp object and then torn from her head. "There's absence of tissue, we're looking directly at bone."
Lucas also testified that Kasian may have been alive while she was tortured. There were signs, he said, of bleeding — which means Kasian's heart was beating while she sustained the injuries. Dr. Lucas also described defensive wounds on Kasian's hands — another indicator she was alive during the ordeal.
Mokayef produced evidence from forensic experts that establish that Leibel and Kasian were in the apartment before and after Kasian's body was found by tracing their cellphone locations. She also showed pictures indicating that Leibel had some "defensive" marks on his face when he left the apartment briefly, several hours before police finally entered the apartment.
Leibel faces first-degree murder charges with special circumstances for torture and mayhem. If convicted, he could face life in prison. The death penalty was taken off the table early in the proceedings. He has pleaded not guilty…but puh-lease.
The trial continues Tuesday (today!) and is expected to last until next week. I'll follow up with the story when the verdict comes down. But I think we all know what it's going to be…
---
Update 2020.06.05 Blake Leibel's father's name has been removed from this post after the rich-dick decided to get his lawyers to email me. I'm sure you can find his name somewhere else, but not here. It's just easier for me if I edit it out and the lawyers go away. Of course, it wasn't before they essentially told me they know no one reads my blog, but they want the name gone anyway. Nice guys. 🖕
Until next time, Booknerds…