Please read the "TCT Disclaimer" under the True Crime tab at the top of the page before reading any true crime posts.
I wasn't old enough in the early 90s to full enjoy it. The big bangs and long hair and neon spandex. Saved by the Bell, 90210 and Nirvana and Chris Farley SNL days. I was aware, but I wasn't. I remember being in my cousin Bill's room one day after school – he's 10 years old than me – and he had the Nirvana smiley face on everything. I asked him "what's this?" and he said, "it's a thing for a band." That might have been the first time I took in the concept of a band.
I was a teenager in the early 2000s. Things like Britney Spears and Justin Timberlake in full denim outfits, Blink-182 and "flared" jeans, trucker hats and unnecessary scarves, were really what was going on when I fully came online as a person, for better or for worse. Early 2000s fashion is truly some of the very, very worst.
There are things about being a little girl in the 90s that have stuck with me and shaped me as a person, though. Clueless is still one of my favourite movies. I always wanted to grow up and own a white Jeep. Maybe some day still. Scream inspired my love of horror. And Silence of the Lambs inspired my love of crime fiction.
My love of true crime didn't start until later when I turned on an episode of Dateline for the first time. Oh, you mean this is like the murder-mysteries I read except for real life?! That sounds horrifying! Count me in!
Maybe that's why I find myself drawn towards 90s true crime. It was happening, and I didn't know it. My access to information limited, but now I can learn all about these things that were going on in the world while I was growing up. Plus the fashion, the pop culture – I feel connected to it.
So, for this week's True Crime Tuesday, we're going to go back to 1991. To a yogourt shop in Austin, Texas, where four girls died in a fire.
---
It's been almost 27 years since the bodies of four girls – Amy Ayers, 13, Eliza Thomas, 17, and sisters Sarah and Jennifer Harbison, 15 and 17 – were discovered naked, bound in their own clothing and shot in the head after firefighters dumped hundreds of gallons of water to stop a suspected arson blaze at the I Can't Believe It's Yogurt! shop.
Three of the girls had been stacked on top of each other, burned so badly that they melted together. At least one of the girls had been raped.
Detective John Jones said: "I'd seen homicides, but not four. And not four all tied up, and not four stripped down, and not four burned."
The thing about this case is that, technically, it's still unsolved.
These are the facts: On December 6, 1991, Jennifer Harbison and Eliza Thomas were working the late shift at the shop. Jennifer's sister, Sarah, and Sarah's friend Amy, dropped by to wait for the girls while they closed the store for the night. They had a sleepover planned.
Sometime around midnight, a patrolling Austin police officer noticed smoke coming from the yogourt shop and notified his dispatcher. After firefighters extinguished the flames, they entered the shop and discovered the bodies.
Detective Jones investigated the case with his partner, Mike Huckabay.
"It was dark inside, smoky, burned insulation everywhere. Just the cold feeling of death," Huckabay recalled to 48 Hours. "I saw things in Vietnam that … I thought nothin' will ever match that. Well, this matches that, you know. Because it's in Austin, Texas. It's right down the street from where we live."
From the beginning, the problem with the case lied in the lack of evidence – either destroyed by the blaze or destroyed by the water putting out the blaze. And in the early 90s forensic science is not what it is today.
"Had it happened today," Huckabay has said, "there'd probably a better way to process the crime scene. But back then we processed the scene the best as we could with what we had."
Jones and Huckabay went after satanists (which is bullshit) and serial killers, including Kenneth Allen McDuff, who is attributed between nine and fourteen murders. At the time, he was in the Austin area.
"He flat out said, 'Had I done it … I would tell you 'cause I'd be proud of it,'" said Huckabay.
Investigators opened a tip line for help from the public, but all they came up against was dead end after dead end, despite the endless tips pouring in.
"The phone never quit ringing. There would be stacks and stacks and stacks of tip sheets on the desks," said Huckabay.
At one point, police had 342 suspects to investigate based on what they knew. A total of $524 was missing from the register. Two guns had been used during the crime. When firefighters first tried to access the scene, the doors were locked. Store protocol was to lock the doors ten minutes prior to closing. Investigators started to focus on young teens, including 16-year-old Maurice Pierce, who had been arrested at the Northcross Mall with a gun.
"He sounded good. We had to move on him," Jones said. Investigators also picked up Pierce's friends who had been hanging out with him the day of the murders – Michael Scott, Robert Springsteen and Forrest Welborn.
But the ballistics on Pierce's gun didn't match with the gun used in the murders. "So we got to a point to where we couldn't go any further with any of the four," said Jones.
The high profile nature of the case also added a new element the detectives had to deal with – false confessions. Police admit to getting over fifty confessions, six of them written and signed, and one from McDuff, who admitted to the killings on the day of his execution on November 17, 1998. But, investigators agreed that any confessions would need to be backed up by solid evidence.
"We weren't gonna sign on the line until we had met the standard of proof beyond a reasonable doubt," Jones said. "We felt like we owed it to the families to get it right."
Huckabay and Jones, after eight years, no arrests and no new leads, were then taken off of the case and replaced by new investigators. In 1999, the new investigators arrested four suspects. In custody, Forrest Welborn, Michael Scott, Robert Springsteen and Maurice Pierce.
Now, all in their 20s, they were same boys picked up by Jones and Huckabay eight days after the murders and then dismissed because ballistics evidence did not match. A feeling began to bubble that the two original detectives might have screwed up. Michael Scott confessed to the new detectives first.
Michael Scott: I remember looking at this girl. I hear the gun go off… I only pulled the trigger once. I hear another gun go off. I think I hear a total of five shots.

Detective: Come on Michael, you're doing good. Tell us! Let's do this today! Let's do it!

Michael Scott: I remember one girl screaming, terrified.
Springsteen then started telling a story as well, making for the new detectives second confession.
Detective: You fucking know you fucking raped her. Alright, just say it.

Springsteen: I stuck my dick in her pussy and I raped her.
The Police theory was that these four guys, just boys at the time, planned to rob the yogourt shop. Springsteen, Pierce and Scott entered the shop with guns while Welborn waited outside as a lookout. Something went awry after the girls were tied up. Maybe Springsteen saw an opportunity to rape one of the girls and took it, maybe they didn't want to leave witnesses – but the killings started. And to destroy the evidence, they set the store on fire.
Welborn's involvement has always been questionable. He maintains his innocence, swears he wasn't a lookout or even at the scene. He also claims police tried to coerce a false confession from him. But he never cracked.
In an interview wtih 48 hours, Welborn said of detectives: "They tried to tell me what to say. They'd get right in my face and tell me everything I said was a lie. I wasn't going to lie about something like that."
Despite arresting all four men on murder charges, they couldn't make an indictment stick to Welborn. They tried twice, both times a jury failed to indict. Charges were eventually dropped against him. Charges were also dropped against Maurice Pierce. Though police were convinced he was the mastermind of the whole event, they just didn't have the evidence to prove it.
Everything fell apart, except for the cases against Springsteen and Scott, thanks to their confessions. But even then, there were problems – more claims of coercion.
"I was berated and berated and berated by the police officers," Springsteen said. "Until they obtained what it was they wanted to hear, they were not going to allow me to leave. …and basically, they broke me down."
In May 2001, Springsteen's trial began. At the time of the trial, he was married and working in a stockroom. Springsteen always maintained his innocence, his defence pointed out that there is no physical evidence ever linking him to the crime – no DNA, no ballistics, no blood or hair. But he has a hard time explaining why he confessed. Because ironically, it was the only reason he was ever indicted.
If you're not convinced, or don't have a lot of information on coerced confessions, I suggest you do a little bit of research because that shit is real. We will never understand why someone would confess to doing something they didn't do, but we know that the psychological element of it is strong and complicated.
Check out The Confession Tapes on Netflix if you get a chance.
"There's psychological aspects to it that I don't understand," Springsteen has said.
Springsteen's lawyer was a big-time litigator in Texas, Joe Jim Sawyer. Gotta love that fucking name.
"They were going to get a confession out of Robert Springsteen. Period. Period," Sawyer said 2009. "They weren't leaving without it. They got him isolated and they went to work. 'You're going to confess. And goddamn it, you will confess.' And he by God did confess."
The only thing that might make outside observer such as you and me a little suspicious, is that Springsteen's confession did get some of the details right. For instance, he demonstrated the position of Amy's body and he knew she'd been shot with a .380 handgun.
Sawyer chalks it up the word-of-mouth details that had been floating around the Austin streets for a decade. "[The details] were known to virtually every young kid who had an interest in this case, who had been there the night of and the nights following those murders."
The former Detective on the case, Jones points to the language used in the written statement that shows information was fed by investigators. He says: "For instance, 'I had a Zippo lighter with me and lit the fire. I heard a whoosh sound of the accelerant when it caught fire.' Accelerant was a multi-syllable word," Jones said. "And I think that was his first multi-syllable word…I think he heard it earlier, yeah. Because who refers to lighter fluid as an accelerant? I mean, that's cop talk."
Jones and his partner were almost insulted that they weren't consulted by the new investigators when they picked up the four suspects, especially since Jones spoke to the suspects first, right after the crime when everything was fresh.
"We had them in. And we didn't get anything close to that out of them. And they were still juveniles then," Jones explained. "I didn't think and I still don't that – that persons of that age could hold that information in."
And I mean, he's got a point. If you aren't going to get four teenagers to confess, how are you going to get four adult men to confess legitimately? Anyway…
Jurors deliberated for 13 hours. Springsteen was found guilty –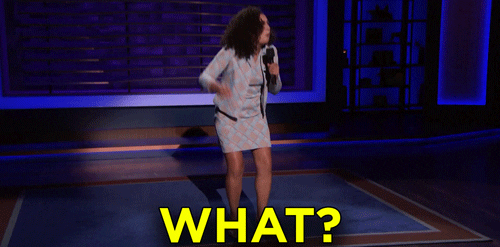 – and was eventually sentenced to Texas' Death Row. Almost two years later, Michael Scott was tried at his own trial. He was found guilty as well, and sentenced to life in prison without the possibility of parole.
In 2006, both Springsteen and Scott's convictions were overturned by the Texas Court of Criminal Appeals. The reason: Everyone is entitled by the Sixth Amendment to confront an accuser. But in the case of Springsteen and Scott, their confessions were used against each other and they were never allowed to cross-examine each other at their trials. Bottom line: Their constitutional rights were violated.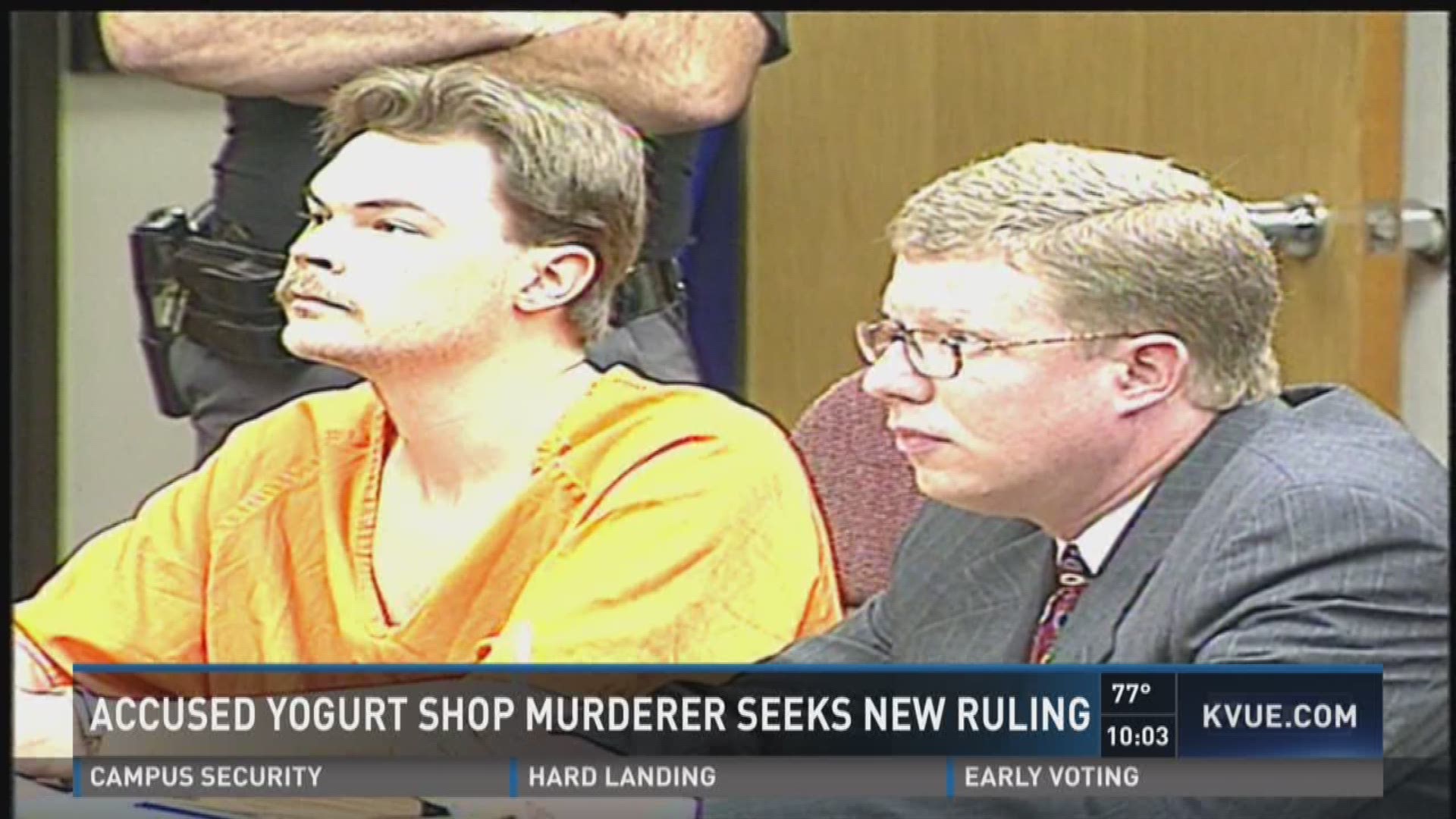 They would need to go to trial again. And the district attorney was determined to do just that.
Prosecutors were hoping to bolster their case this time with new, more reliable DNA tests that had evolved during that past decade. Springsteen said that he had raped one of the victims, but it was discovered through new DNA results from the scene, and the raped victim, that Springsteen was not a match, nor were any of the other three men accused of the crime.
"[We know Springsteen didn't rape her], that can't be true. We know to a scientific certainty that is not true," said Sawyer.
But the prosecution was still determined to retry both men. After months of delays, however, the judge decided to release Robert Springsteen and Michael Scott without bail. They would await retrial as free men.
On December 23, 2010, Austin police officer Frank Wilson, and his rookie partner, conducted a traffic stop on a vehicle driven by Maurice Pierce. He ran. After a brief foot pursuit, Pierce struggled with Wilson before removing a knife from his belt and stabbing Wilson in the neck. Wilson, who survived his injuries, subsequently pulled out his gun and shot and killed Pierce.
I at the time of writing this I couldn't find any concrete info on why Pierce would run? Like was something terrible in his car? What was going on? Why do people run from cops? It makes shit 100% always. And now he's dead.
To this day, Springsteen and Scott are, technically, still awaiting their retrials because investigators won't admit they might have gone after the wrong guys. Their theory is if the DNA didn't match the four guys, there must have been a fifth person with them.
"That's absolutely absurd," says defence attorney Amber Farrelly, who has dedicated much of her time to the case, and to prove who she believes really committed the yogourt shop murders. "Why have they never mentioned a fifth man in the entire time? The boys have never mentioned a fifth man; the D.A.'s Office has never mentioned a fifth man. There's no fifth man."
"It's very close to the highway, two major highways actually, and railroad tracks," she explained of the yogourt shop. "So if anybody wanted to come in and get out of Dodge quickly, they could. Definitely not something that I would say would be a crime of opportunity, it'd be more like something premeditated, definitely planned."
She believes the real killers were in the yogourt shop that night. And the cops missed it.
"I know exactly who killed those four girls. I have his DNA profile," she said. "I know who it is I just don't know his name."
Farrelly put together a timeline — a detailed account of everyone who came into the yogourt shop that night. She found two men police never identified and never talked to.
"They have accounted for and interviewed 52 people that were in the yogourt shop that day," she replied. "There are several customers in there that mention a guy, or at the very end, two guys."
These two mysterious guys were still in the shop at closing time. The last two people there, except for the girls. They are described by witnesses as one having lighter hair, dirty blond, about five-foot-six. Late 20s to early 30s, wearing an army fatigue style coat. The other is said to be a bigger man wearing an oversized black jacket. Witnesses say the two men were sitting at a table at 10:47 p.m. as the girls were closing the store.
Seriously, was there no such thing as security footage in 1991? Whatever.
What was the motive? Was it just robbery?
"No, absolutely not," Farrelly said. "There was an open bank bag underneath the cash register. I think that the motive for the crime was evil. Just to do what those men did and it wasn't about money. [It was] to hurt those girls."
Farrelly believes the mystery DNA belongs to one of those two men; the trouble is identifying them.
"I believe one day we will find them. I probably am the only person on this case with hope that we will actually be able to identify this person by name one day," she said.
---
Something about this case gives me serious West Memphis Three vibes. It feels very much like the new investigators railroaded four men, who had been teenagers at the time, because the families and the city wanted answers; someone to blame. The evidence that brought investigators to them, at the heart of it, is based on nothing.
In all of my research, I found nothing to suggest these four guys had been at the yogourt shop at all on the day of the murder, not even witnesses. It was all because Pierce had been arrested at the mall with a gun. And their time in prison is a consequence of their confessions.
Listen to the audio of the confessions here, provided by True Crime Garage, and decide if you consider this coercion or not. I feel like it is.
Stay safe. Be Kind. But, take no shit.
Later, Murderinos ✌️🔪