Happy Thursday, lovers! We are one day away from a long weekend. Praise Thor! I don't really have any plans besides not wearing a bra and gorging myself on true crime documentaries. You?
Last night I finished up Evil Genius on Netflix. It's a detailed look into the case of the Pizza Bomber from 2003, in Erie, Pennsylvania. Basically, a pizza delivery man showed up with an order for a mysterious location, and was then allegedly assaulted and a bomb was strapped to his neck. He was sent out on a scavenger hunt to find the keys to unlock the bomb, but not before he was made to rob the local bank.
That's just the basics, the case goes so much deeper than that. For someone who knew about the case already – moi! – it was still a completely wild ride, and revealed a lot I wasn't totally aware of, or at least, hadn't realized the gravity of. It's jam-packed with information, and nothing beats the footage and interviews they got their hands on. Super intense.
There is some graphic video of the victim, Brian Wells, being blown up by the neck bomb though, just fair warning.
I highly recommend this if you're a Netflix true crime documentary and chill, kind of person like me.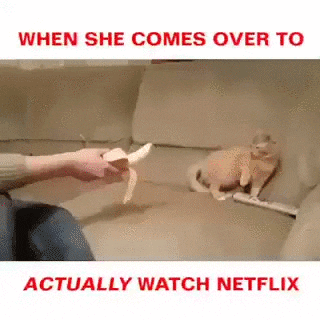 Anyhooters, onto some book talk. The cover of J.T. Ellison's new thriller was released today and I'm definitely into it!
I don't know about you, but I love me some J.T. While I've found her foray into standalone stories to be kind of hit or miss so far, I'm still always exciting to pick up a new book by her.
Tear Me Apart is slated for a August 28, 2018 release, which is a moved up pub date – so yay! Because it sounds ameeeeezing.
The follow-up to her critically acclaimed Lie to Me, J.T. Ellison's Tear Me Apart is the powerful story of a mother willing to do anything to protect her daughter even as their carefully constructed world unravels around them.
One moment will change their lives forever…
Competitive skier Mindy Wright is a superstar in the making until a spectacular downhill crash threatens not just her racing career but her life. During surgery, doctors discover she's suffering from a severe form of leukemia, and a stem cell transplant is her only hope. But when her parents are tested, a frightening truth emerges. Mindy is not their daughter.
Who knows the answers?
The race to save Mindy's life means unraveling years of lies. Was she accidentally switched at birth or is there something more sinister at play? The search for the truth will tear a family apart…and someone is going to deadly extremes to protect the family's deepest secrets.
With vivid movement through time, Tear Me Apart examines the impact layer after layer of lies and betrayal has on two families, the secrets they guard, and the desperate fight to hide the darkness within.
I'm into the cover. It's dark and moody and cold. It gives me high hopes for the book.
TBR-ing immediately!
🔪🔪🔪
PS. Today is International Day Against Homophobia (or IDAHO). To participate, just let a member of LGBTQ community know you support their right to live their lives free of discrimination. Give a hug, spread the love! We're celebrating at my office with rainbow cupcakes, candy and a group picture were staff members form a human rainbow. I'm the purple part of the rainbow *bats eyelashes* It takes so much energy to be angry and hateful and none at all to just be kind! 💙💜❤️🧡💛💚
Until next time, Booknerds…