Omigod, get your scrunchies and acid wash jeans, it's #tbt time!
Okay, so acid wash and scrunchies are decidedly a very 90s reference, but I'm a 90s kid. I still think the 80s were like 20 years ago, not 30+. So, give me a break.
Anyway, here's how bookworm #tbt works: Pick a book you read in the past, tell us why you love it. Then pick a book that's been on your TBR for a while and give the reasons why you still want to read it after all this time.
This is typically a super easy post for me because my TBR pile is out of control! There's not a chance in hell I'll ever read everything I want to. I know you can relate.
So, first up….
---
#TBT: READ 🔪
The Dirty Secrets Club (Jo Beckett, #1) by Meg Gardiner
Published: June 2008
Read: 2009-ish, probably
★★★★
An ongoing string of high-profile and very public murder-suicides has San Francisco even more rattled than a string of recent earthquakes: A flamboyant fashion designer burns to death, clutching the body of his murdered lover. A superstar 49er jumps off the Golden Gate Bridge. And most shocking of all, a U.S. attorney launches her BMW off a highway overpass, killing herself and three others.
Enter forensic psychiatrist Jo Beckett, hired by the SFPD to cut open not the victim's body, but the victim's life. Jo's job is to complete the psychological autopsy, shedding light on the circumstances of any equivocal death.
Soon she makes a shocking discovery: All the suicides belonged to something called the Dirty Secrets Club, a group of A-listers with nothing but money and plenty to hide. As the deaths continue, Jo delves into the disturbing motives behind this shadowy group—until she receives a letter that contains a dark secret Jo thought she'd left deep in her past, a secret that ends with the most chilling words of all: "Welcome to the Dirty Secrets Club."
#TBT Review: Reading this book was my first ever experience with a Meg Gardiner novel. And I have been a fan ever since. To me, she's an author I can count on for non-stop action in every scene. I still remember being blown away by this reading experience. The characters, the setting, the crimes, even the career of being a forensic psychiatrist, was different and interesting.
Honestly, Meg Gardiner has only gotten better as a writer. And now that everyone is falling all over themselves for the UNSUB series, it's so nice to see her get that kind of success. If you're a fan, I highly recommend going back and reading some of her earlier books to fully appreciate the body of work she's produced.
I have a total author crush on her. Maybe it's just a crush, in general.
#TBT: WANT TO READ 🔪
Ten by Gretchen McNeil
Published: September 2012
TBR Since: 2015
Back of the Book: Shhhh! Don't spread the word! Three-day weekend. Party at White Rock House on Henry Island. You do not want to miss it.
It was supposed to be the weekend of their lives—an exclusive house party on Henry Island. Best friends Meg and Minnie each have their reasons for being there (which involve T.J., the school's most eligible bachelor) and look forward to three glorious days of boys, booze and fun-filled luxury.
But what they expect is definitely not what they get, and what starts out as fun turns dark and twisted after the discovery of a DVD with a sinister message: Vengeance is mine.
Suddenly people are dying, and with a storm raging, the teens are cut off from the outside world. No electricity, no phones, no internet, and a ferry that isn't scheduled to return for two days. As the deaths become more violent and the teens turn on each other, can Meg find the killer before more people die? Or is the killer closer to her than she could ever imagine?
#TBT Review: This is a YA novel, so not something I typically read, but it's exactly the kind of YA I like: mystery mixed with horror. This has serious teen-slasher-flick vibes, which are some of my favourite vibes to immerse myself in.
Teens trapped on an isolated island, during what's supposed to be a booze-filled, irresponsible party and then people start dying? Come on! It sounds amazing. Maybe cheesy or cliche, or full of stereotypes, as well, but who cares? This is purely for the entertainment value, not the literary quality.
Slasher B-movies are some of my favourite things to watch. There's almost a nostalgia element to it. I'm not saying they're good, just that I like them. And books in this vein are too tempting to pass up.
---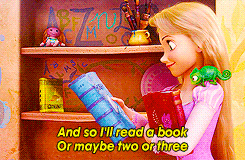 Stay safe. Be Kind. But, take no shit.
Later, Booknerds ✌️🔪