Please read the "TCT Disclaimer" under the True Crime tab at the top of the page before reading any true crime posts.
It's my favourite day of the week! That's a lie. My favourite day of the week is Saturday. But "True Crime Saturday" doesn't have the same ring to it.
So, True Crime Tuesday it is! And it's my second favourite day of the week! Okay, no, I'm lying again. My second favourite day is Friday.
You know what? Forget about favourites.
It's Tuesday. Fact.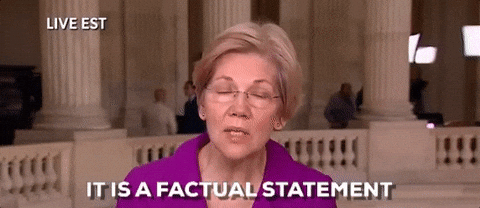 Listen, I started a detox diet yesterday and I'm fucking miserable. I have a little under 2 hours before I get to eat my lunch of salad and half a chicken breast. And even the thought of that makes me miserable because it's so goddamn boring. There's really no guarantee that I'll finish writing this post before I eat the keyboard.
Let's see how I'm doing at the end of this.
This is not a killer I am familiar with, but I was immediately intrigued because he decidedly has the most ridiculous serial killer nickname ever. I needed to learn more. And so here we are. Presenting: The Weepy-Voiced Killer (seriously who came up with that?)
---
Between 1980 and 1982, Paul Michael Stephani killed three women in the Minneapolis-Saint Paul area.
He received his terrible fucking nickname of "The Weepy-Voiced Killer" (honestly, I can't even with that name), due to his penchant for placing an anonymous call to 911 to report his crimes after he had committed them. He voice was always high-pitched or emotional, and crying.
New Year's Eve, 1980 – Karen Potack, a 20-year-old University of Stevens Point student, was walking home around 1am after a night out to celebrate the holiday with friends. As she wandered around the streets, drunk, with the intention to eventually get home, Potack was ambushed and beat; bludgeoned with a tire iron.
At approximately 3am, the police received a phone from a man who wanted to report the assault. The caller's voice filled with emotion as he told police the location of the crime scene. He said, "There's a girl hurt here." When the 911 operator asked for his name, Stephani hung up.
Police and paramedics rushed to the scene, finding Potack clinging to life, even as her brain was exposed through her smashed skull. Potack was rushed to the hospital, and amazingly started to recover physically, but she was without her memory.
On the 3rd of June in 1981, a group of boys walked through a wooded area near interstate 35E. At the same time, Stephani was making a call to police. He screamed: "God damn, will you find me? I just stabbed somebody with an ice pick. I can't stop myself. I keep killing somebody!"
Police were successful in tracing the phone call back to a pay phone at a bar across from a bus depot, but when they arrived, the caller was long gone.
The group of boys eventually found a body during their walk. The female was eventually identified as 18-year-old Kimberly Compton. She had been stabbed in the chest with an ice pick 61 times, then strangled with a shoelace.
Two days after the discovery of Compton's body, the police received another phone call from the killer. He said he hadn't meant to kill the Compton and would turn himself in. But he never did. Instead, he called the police again days later to apologize for not surrendering. He said: "I'll try not to kill anyone else…I couldn't help it. I don't know why I stabbed her. I'm so upset about it."
Aw, he's upset and wants to do better by not murdering innocent people…
On July 21, 1982, Carol Kellogg arrived at the home of her 33-year-old friend, Kathleen Greening. The pair were scheduled to leave on a girls vacation to Mackinac Island. Kellogg knocked on the front door but got no answer. She let herself in, the door unlocked, calling out to Greening and searching each room as she went. There was no way Kathleen was bailing on their getaway. At the bathroom, the light was on, so she stopped and pushed open the door. She found Greening, dead, in her bathtub.
Greening's naked body was face up in the water, her head under the tap and her knees bent towards the front of the tub. Police ruled the death an accident. Those that didn't agree placed the blame on Greening's estranged husband, but charges were never filed against him.
On August 5th, 1982, 40-year-old nurse Barbara Simons was at the Hexagon Bar. She met a man and offered him a cigarette. He offered her a ride home. Simons told the bartender she was taking off with the man. She was found the next morning by a newspaper courier who was walking along the Mississippi River. She had been stabbed to death.
Again, Stephani called the police. "Please don't talk, just listen… I'm sorry I killed that girl. I stabbed her 40 times. Kimberly Compton was the first one over in St. Paul."
Police started their investigation with the most obvious culprit – the man Simons had left the bar with the night before. Witnesses were able to provide a description of the man to the police: around 40-years-old, 6 feet tall, 185 pounds, white, with a receding hairline.
While police attempted to track down this mystery man, Stephani set out to find another victim. This time it was 19-year-old Denise Williams, a sex worker in Minneapolis. On August 21, 1982, Williams was working her usual area when Stephani approached her for services. After discussing price, Williams got into his car.
Once he got what he paid for, Stephani turned down a dead end road. Williams got a funny feeling that something was wrong – this John wasn't returning back to the area where he had picked her up. Her Fight or Flight instincts were kicking in, but before she had a chance to decide what she was going to do, Stephani attacked Williams with a screwdriver, landing a total of 15 strikes. As she was being stabbed, Williams reached for a bottle near her feet, screamed and then smashed Stephani in the face with the bottle. Williams screams drew the attention of a man who lived nearby. He came to Williams' aid, wrestling with Stephani, causing Stephani to flee the scene.
Williams rescuer called for an ambulance and was able to give a description of the attacker. As this was going on, Stephani had returned to his apartment. When he saw the damage the bottle had done to his head and face, he called 911 for help. Seriously, what a dumb bitch.
The 911 operator noticed Stephani had a similar tone to that of the Weepy-Voiced Killer, and that a man with injuries to his face was being sought in connection with another crime that had just occurred – the Williams stabbing.
Police were dispatched to Stephani's apartment, where he was apprehended and later charged with second-degree assault. Further investigation, thanks to witness descriptions, also connected Stephani to the murder of Barbara Simons.
During his trial, Stephani's ex-wife, sister and a former roommate all testified that the voice on the 911 calls made by the Weepy-Voiced Killer sounded like Stephani. But this was not enough to connect him to the other murders suspected to have been committed by the Weepy-Voiced Killer. The hysterical crying was claimed to distort the voice too much for a completely positive ID.
In 1997, Stephani was diagnosed with cancer while serving 40 years in prison for the murder of Simons and the assault of Williams. He was given less than a year to live. This news spurred him to confess to his other murders. He claimed responsibility for Karen Potack, Kim Compton and Katharine Greening.
He had never been a suspect in Greening's bathtub death, as he'd never made a phone call afterwards and it was already ruled accidental. Police gave a statement that Stephani had known details about her death, and of her house, that only the killer would have known. More over, investigators found the name "Paul S" in Greening's address book next to Stephani's phone number.
In all, Stephani confessed to the beating attack of Karen Potack, stabbing Kim Compton, drowning Katharine Greening, stabbing Barbara Simons and attacking Denise Williams.
In 1998, a year after his confession, Stephani died at Oak Parks Heights maximum security prison. He was 53.
Want to hear Stephani's 911 calls? Who doesn't? 911 calls are the fucking worst and the best at the same time.
You can listen to the recordings here.
---
Okay, in between writing this I ate my lunch… and I'm still hungry. So, please send me good vibes, because I'm trying to drink a lot of water to feel full and it's NOT HELPING. Trying to be healthy is overrated (no, it's not. Be healthy.)
Stay safe. Be Kind. But, take no shit.
Later, Murderinos ✌️🔪