Please read the "TCT Disclaimer" under the True Crime tab at the top of the page before reading any true crime posts.
One weekend, when my husband and I were still long distance, I travelled from Ontario to NY to stay with him. His hometown was a blip on map, so small it barely registered. There was nothing there – a gas station and some cows, a cemetery and a church. If you wanted any kind of entertainment or shopping, or just something to do that didn't involve looking at the night sky, you needed to drive into the next town which had a small mall and a Bob Evans. Fancy stuff.
Speaking of, he took me for breakfast at the Bob Evans one time and…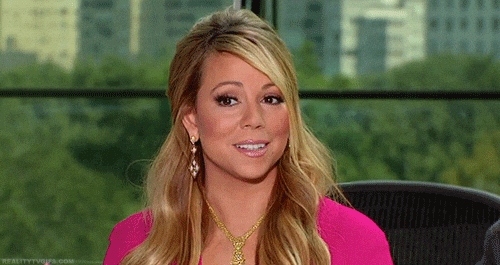 It was definitely an experience for this big city Canadian. The serving sizes alone… I ordered banana pancakes and ended up with – I'm not even fucking kidding – ten of them. Who eats ten pancakes? Maybe The Rock?!
I digress.
On a Saturday evening, we stopped at the gas station/store for snacks. We got out of the car and I noticed he left his keys in the ignition. I said, BRO, YOUR KEYS! And his response was, "We're just running in. We'll be right back."
Needless to say, city people and small town people have very different habits. When my husband finally immigrated to Canada and we started our lives together, there were a few teachable moments for him.
He forgot to lock our car one evening at our old townhouse complex. Someone broke into it and vandalized it. He didn't lock up his bike or his kids' bikes, they were all stolen. Even today, almost six years later, I am constantly checking the front door to find it unlocked at 9 P.M. Honey, no. Do you want us to die? Because we will.
That small town mentality seems to go hand-in-hand with the notion that nothing back will ever happen. It's okay to keep your door unlocked and the keys in the car. But when something bad does happen, it can shake a small community to the core. Today's True Crime Tuesday is one of those cases.
This is the story of Jessica Chambers.
Courtland, Mississippi. Population: 512.
---
Around 5 p.m. on December 6th, 2014, Jessica told her mother, Lisa, that she was going to the gas station down the road. Dressed in camouflage sweatpants and her hair in a bun, she promised she'd clean her room when she got back. She wouldn't be very long.
She hopped into her 2005 Kia Rio and drove off.
Three hours later, Jessica's stepmother was frantically pounding of Lisa's door. Her husband Ben, Jessica's father, was a mechanic at the Sheriff's department so the police had contacted him first.
Jessica was on fire.
"I just don't believe it," Lisa has said. "Jessica and I had just gotten off the phone. How could she be on fire?"
Investigators were able to track Jessica's exact movements for a week before she was burned alive, but couldn't specifically nail down where she was the final hour before the incident. Jessica did go to the gas station like she told her mother. This was after getting a call from a friend while she was at home. Video surveillance shows her pumping gas and waving to someone not in the frame.
She made a few more stops after she left the gas station. One to an unnamed residence, and then to another home in a town five miles away. At 6:48 PM she talked to her mother, Lisa, on the phone. She said: "I'm cleaning my car and getting something to eat and I'll be home."
At about 7:30 PM, Jessica arrived at the scene of the crime – a rural road about a mile away from the gas station.
At 8:09, the Courtland volunteer fire department received a call about a car that was on fire.
Three firefighters responded, including Cole Haley. He found Jessica down the road from her car, walking like a dazed zombie. Although a coroner would later determine that 98% of Jessica's body had third-degree burns, she'd somehow managed to escape the blaze. She wore only underwear, and was completely nude otherwise.
"She had her arms out, saying, 'Help me, help me, help me,'" Haley testified in court, wiping away tears. "Her hair was fried like it had been stuck in a light socket. Her face was black, and her body was severely burned."
In the initial interview with police, Haley reported that Jessica told him "Eric did this to me." However, in court Haley backtracked. "I was face to face with her, and you could barely understand her," he said. "She kept asking for water. I did not personally hear her say 'Eric.'"
Part of the difficulty in talking to Jessica was that inside her mouth was badly charred, including her tongue. She was questioned briefly by those on scene before being air-lifted 60 miles away to a Memphis hospital. She succumbed to her injuries and died in hospital four hours after being found.
Jessica's murder shocked the small town of Courtland; a place where everyone knows everyone. Jessica grew up on the same street her mother grew up on, across the street from her grandmother, and a few houses down from her father and stepmother. Both authorities and locals were left with no other option but to believe this attack was personal.
By all accounts, Jessica was a normal Courtland teenager, rebellious but not any more than the other kids in the area. She was dramatic and feisty, smoked pot and sold it regularly according to a friend, (not that I give a shit. I smoke pot regularly, too. It's not an indication of someone's character.) Jessica sometimes hung around with a rough crowd. But, she was also a sweetheart: bubbly, loyal and generous – the kind of girl who would give you her last dollar if you needed it.
The MBI, the FBI, the ATF and the U.S. Marshalls Service, along with local investigators, had been on the case since the beginning. They interviewed, and in some cases re-interviewed, more than 130 people, including multiple Erics and Derricks. The FBI put up billboards in three states asking for tips and offered a $54,000 award for information.
"I bet if you polled a hundred people and asked them to name their greatest fear of dying, burning would be number one," said District Attorney John Champion. "When you see a case like this, it's often very, very personal."
In February 2016, more than a year after Jessica was doused in gasoline and set on fire inside her car, a suspect was arrested. Quinton Tellis. He was charged with capital murder.
The 27-year-old was allegedly involved in a relationship with Jessica that started two weeks before her death. While eight years apart in age, they both went to South Panola High School and both grew up in the same neighbourhood.
Tellis is believed to be the last person to see Jessica alive the night she died.
He was indicted by a special grand jury, for the death of Chambers, in Louisiana where he was already in custody in connection with the stabbing murder of a Taiwanese exchange student, Meing-Chen Hsiao. Hsiao had been missing for more than a week before her body was found in her apartment in August 2015. She had been stabbed thirty-four times.
Tellis was charged in July 2016 with first-degree murder in Hsiao's homicide, which police said appeared to be very, very personal.
In October 2017, Tellis' trial for the murder of Jessica Chambers began. A lawyer on Tellis' defence team, Darla Palmer, used Haley's initial statement about the name Eric as the foundation of her client's defence. In Palmer's opening statement, she said at least eight first-responders would testify that Chambers said someone named Eric had set her on fire. Repeating the name over and over again.
D.A. John Champion argues the charring in her mouth would have made it too difficult for her to pronounce a name clearly, and that she was likely saying Tellis.
Palmers said Tellis was in Batesville buying a pre-paid debit card for his girlfriend in Louisiana at the time Chambers was attacked. Prosecutors believe that Tellis intentionally went to the store after Chambers' attack, creating an alibi for himself.
The prosecution said it used cellphone technology, texts records, surveillance cameras and interviews to identify Tellis as a suspect, and much of the case hinged largely on this data in the wake of physical evidence all being burned away.
Specifically, there is cellphone data that places Tellis and Jessica together much of the day she died. Tellis previously told investigators that he had been with Jessica Chambers for part of the night she died. At the time of Jessica's death, Tellis had deleted all communications with her from his phone and stopped checking on her.
D.A. Champion said Tellis and Jessica Chambers had sex in the passenger seat of her car, then Tellis smothered her and set her car on fire. Tellis did not take the stand in his own defence.
At the end of the trial, the jury failed to reach a verdict, forcing the judge to declare a mistrial.
There appeared to be confusion among jurors before the judge declared the mistrial. The jury said it had reached a verdict and the court clerk read "not guilty," which had been recorded on a piece of paper. But at the prosecution's request, the judge polled the jury and most jurors said their vote was "guilty." The judge reread the instruction. More than an hour later, the jury said it was deadlocked and couldn't reach a unanimous verdict.
Presently, D.A. Champion says he definitely plans to retry the case and doesn't consider the mistrial a loss.
"I've had hung juries many times… and on the retrials, we've come back and been successful on them. Some we have not," he told reporters. "You do this as long as I've done it, you're going to have days like this."
The re-trial of Quinton Tellis is set for June 2018.
---
I will post an update to this case once the re-trial of Quinton Tellis is over.
Let me know what you think about this one!
Stay safe. Be Kind. But, take no shit.
Later, Murderinos ✌️🔪