Please read the "TCT Disclaimer" under the True Crime tab at the top of the page before reading any true crime posts.
Hopefully, in the next couple of days, I'll have my review posted for Two Girls Down by Louisa Luna. The story is that of two girls who go missing and the P.I. tasked to find them.
It got me thinking of a more recent true crime story that's captivated my attention. The murders of Abigail Williams (13) and Liberty German (14), known as Abby and Libby to family and friends. Their seemingly random, and still unsolved deaths, have been dubbed the "Snapchat Murders" in the press.
Trigger warning: Violence against children
School was closed on February 13th, 2017, and the two best friends, attached at the hip, asked Libby's grandmother and primary caregiver, Becky, if they could go to Monon Bridge, a popular location for teens in the small town of Delphi, Indiana (pop: 3000.) The girls were granted permission with the caveat that they secure a ride there and back. Libby's older sister Kelsi agreed to take the girls, and Libby's father, Derrick, agree to pick them up. Kelsi dropped the girls off at Monon Bridge at approximately 1:45pm. Derrick warned the girls he was only giving them two hours before he'd be picking them up.
At 3:11 pm, Derrick texted Libby to let her know he was heading out to pick them up. Libby didn't respond. And at 3:14pm, Derrick was waiting at the designated meeting spot, no sign of the girls. At 3:30pm, Derrick called Becky to report the girls weren't where they said they'd be. Becky and Derrick made several attempts to get ahold of Libby, but her phone went unanswered. Becky then enlisted her husband, Mike, to help. He arrived at the trail minutes later, and he and Derrick started a search for the girls.
The family didn't suspect foul play; had no reason to. I mean I think we all think "that happens to other people," so even in the face of something that is causing a little bit of panic, our brains won't necessarily let us go to worst case scenario until there's no other option.
The family assumed the girls were stuck somewhere, had walked too far or had even gotten hurt. They thought perhaps Libby lost her phone or that the battery had died, leaving the girls with no way to know it was time to go home. By 5 P.M., the sun was setting and there was still no sign of the girls. So the family made a decision to get the police involved.
An hour late, a massive search involving law enforcement and local residents had ensued. The search party worked well into the night and at noon the next day – Valentine's Day – the two girls' bodies were found a half mile from where they were dropped off at the bridge.
Police have not publicly stated how the girls were murdered or given details on an MO.
What they have released are two compelling imagines of the prime suspect, as well as a three-second audio clip of the prime suspect issuing the demand, "down the hill."
You can listen to the recording here.
While on their hike, the girls were actively posting to Snapchat and recording video on Libby's phone. Police say Libby's phone recorded the entirety of the girl's last moments. The recording starts off with "normal girls stuff, talking and laughing." When the man appears on the bridge, the girls then become nervous and guarded. The suspect hustles towards the girls quickly enough to alarm them, causing Libby to conceal her phone in a successful attempt to capture the man on film.
At the end of the bridge is a path twisting down a hill. This path is likely what the demand "down the hill" was referring to. Their bodies were found across a shallow creek at the bottom of that hill.
Police have indicated that they have more evidence related to the suspect on Libby's phone but will not be releasing it so as not to "compromise any future trial."
By June 16th, 2017, police had more than 18,000 tips to sort through, with at least five new tips coming in daily. On July 17, police released a full composite sketch of their prime suspect. He is described as a white male between 5'6″ and 5'10", weighing between 180 and 220 pounds, with reddish-brown hair.
In September 2017, a suspect identified as Daniel J. Nations, was arrested. Nations was stopped for driving a car with expired license plates in Colorado. He was also wanted in connection with complaints of a man threatening hikers with a hatchet in Woodland Park. A mountain biker, Timothy Watkins, was fatally shot on the trail around the same time Nations was allegedly threatening people. At the traffic stop, police found a hatchet and .22-calibre rifle in Nations' car.
Nations has a lengthy criminal record including petty offences and domestic violence, as well as being a registered sex offender after being charged for indecent exposure. He had masturbated in front of a young girl in South Carolina.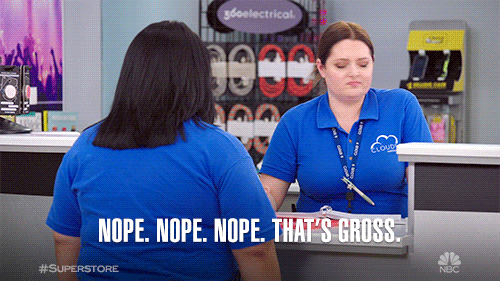 Nations had connections to Indiana, claiming to be homeless and "living under an Indiana 67 bridge" in Morgan County since January 31, 2017. Nations was questioned by Indiana State Police in October, where they obtained his DNA for further processing.
An El Paso County Sheriff's official told reporters there are "many similarities" between the cases but stated that Indiana investigators did not want any more information released.
Daniel Nations was sentenced to three years probation on January 5, 2018, for the charge of threatening hikers in Colorado. Because he had an active warrant from another county, Nations was still in police custody as of January 24, 2018, when he was transferred to Indiana custody on an unrelated charge.
In early February 2018, police announced that Nations was no longer considered an active person of interest in the Snapchat Murders.
The killer is still at large.
Appearing on Dr. Phil, Mike and Becky, Libby's grandparents said: "We are doing everything that we can to help law enforcement [find the killer]….We aren't the type of people to just sit around, so we have tried to spread the word… Our goal is to get his face out there, everywhere, and to every town that his face isn't staring at him… We have a hole in our family."
Mike added: "I truly believe that somebody out there knows this guy. Somebody knows something. Nobody lives in total isolation in today's world. And I'm asking that person – please, help us out."
In response to a request from German's mother, homeowners across central Indiana have installed orange light bulbs on their front porches, both to honour the slain girls and to indicate that the murderer remains at large.
People with information can call the Delphi Homicide Investigation Tip Line — 844-459-5786 — or send an email or post information on a Facebook page was established by the Sheriff's Office at abbyandlibbytip@cacoshrf.com.
The State Police also have set up a page on the state government website — http://www.in.gov/isp/delphi.htm — that provides information about the case, including contact information for tips, a public service announcement from the State Police and a link to the "Down the Hill" recording.

---
Stay safe. Be Kind. But, take no shit.
Later, Murderinos ✌️🔪