Hands up if you love the movie Se7en!
It's one of my favourite movies of all time (naturally), and in honour of that for literally no reason, it's time for a new round of book tag. This time the Seven Deadly Sins edition!
*the crowd goes wild*
Shit, guys. Calm down.
---
🔪GREED
What is the most expensive book you own? What is the least expensive book you own?
I mean, let's be honest here – I am just not the kind of booknerd who is measuring the dollars and cents that have gone towards books. If I did, I might have a stroke.
I know I've never bought a book that was priceless or autographed or some special first edition. We're redoing our basement this year and I fully intend to put in some brand new bookshelves. Maybe once that's done I'll start looking at buying a few important-to-me piece. I'm thinking a special edition of Silence of the Lambs, as long as it doesn't cost me an arm and a suit make of skin.
When it comes to least expensive, you better believe I take advantage of discount codes and special promos and free ebooks. My tablet it stocked.
"Nothing happened to me, Officer Starling. I happened. You can't reduce me to a set of influences."
🔪GLUTTONY
What book or books have you shamelessly devoured many times?
Just overall, I think it's important to practice shameless joy in the things you love, including what we read. I don't care if your favourite re-read is erotica or a YA novel from 20 years ago, read it and embrace it and ditch the shame.
My most re-read novel is Girl, Interrupted by Susanna Kaysen. I read it for the first time in grade nine. I did a book report on it in grade ten. I've highlighted the pages, copied the quotes, made notations and bookmarks. I can't say what it is about the book, only that I read it at a very complicated time in my life (suck it, teenage years!); it spoke to me then and still continues to mean something to me.
Speaking of which, if I could also get my hands on an autographed edition of this book it would look perfect on my soon-to-be bookshelves.
"Was I ever crazy? Maybe. Or maybe life is… Crazy isn't being broken or swallowing a dark secret. It's you or me amplified."
🔪SLOTH
What book or series have you neglected over sheer laziness?
The Outlander series by Diana Gabaldon.
I loved the first book. I think it was probably the first thing I ever binge read – neglecting sleep and responsibilities in favour of Jamie and Claire and their hot, hot sex. But, those motherfucking books are huge! The idea of having to catch up on another seven books of 750+ pages – not to mention that emotional gamut you run with the characters – has honestly kept me from continuing with the series, even though the next few instalments are in my possession.
It's a daunting task. I wish I could dedicate that much time to finishing the series, but there are so many other things to read. Every day I find new books to add to my TBR. So, I just don't see it as a series I'll ever conquer. It is my Moby Dick.
"For where all love is, the speaking is unnecessary."
🔪PRIDE
What book or books do you bring up when you want to sound like an intellectual reader?
I'm going to be real with you: I don't care about being intellectual.
I don't.
I know myself and I know what I like and it's taken me 32 years to realize I don't give a shit what other people's opinions are of my preferences, or if it makes me seem intelligent or not.
I don't have anyone to impress, not even my husband. Take me or leave me, I really don't care to change myself for other people's opinions.
I read thrillers and serial killer stories. I am not going to read Proust in order to get someone who reads Proust to like me. You know what? I think that people who read Proust should be impressing me. Do you know anything about pop culture? Have you heard any good Illuminati conspiracy theories lately? Did you vote Tracy Flick for Class President? Did you know on Wednesdays we wear pink, that milk was a bad choice or that there's always money in the banana stand? Then GTFO.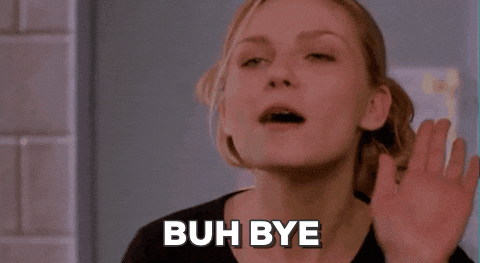 🔪LUST
What attributes do you find most attractive in your characters?
Since I read mostly dark stories, I appreciate when a character possesses humour; someone who can shed a little light into an inherently dark setting.
I also appreciate humanity. I don't want to read someone who is always brooding, or always happy. There needs to be variation, just like there is variation in real life. I don't want to read someone who is monotone or lacking emotional complexity, or who is overly emotional and dramatic. I want a character with a strong sense of self, that is honest and human.
And a canon sense of self. Reactions, emotions, dialogue, it has to all fit from beginning to end.
🔪ENVY
What books would you most like to receive as a gift?
You want a list? We'll be here all day. I'd rather get gift cards, if I'm honest. Sorry, but I don't trust anyone in my life to get me exactly what I want, because no one is as into books as I am.
I'm working on a collection of all the original Nancy Drew novels. Currently I have one to fifty-two (with a couple missing.) But they can't be just any Nancy Drew novels – they have to be the original, yellow paper copies originally published by Grosset & Dunlap.
One of my favourite things is opening up the cover and seeing the name and year, or doodles and messages, of who used to own the book that has now found its way into my collection. I guess it was pretty common for young girls 80+ years ago to write in the covers of their Nancy Drew boosk. This is mine!
And now it's mine. Thank you for sharing.
If someone really wanted to get me gift, to scour antique markets and used book stores, for the copies I'm missing in my life, that would not only be thoughtful, but save me some time. These suckers are not easy to find.
"Read, read, read. That's all I can say."
🔪WRATH
What author do you have a love/hate relationship with?
My gut reaction is to say James Patterson, but that's devolved into more of a hate/hate relationship in recent years. Fucking Patterson…
So, I'll say Chelsea Cain.
Listen, I love that woman. Her Archie and Gretchen series is the fucking shit. If you haven't read it, please do. You have lots of time to catch up because we haven't gotten a new book since 2013.
A new series started in 2014, starring a character named Kick. But it stopped after the first instalment due to issues with Cain's new and old publishing houses.
There have been ZERO novels since.
I'M DYING OVER HERE.
I mean, I get it. She's human and a creative personality. She should get to write and do what her hearts wants, what makes her happy. But also, like, could she write what I like and what makes my heart happy too? I'm trying to be understanding. But I've literally aged into my 30s since the last time I read a book by her.
And like I said, she's my favourite. #bookishproblems.
"There will be time to diet when people stopped killing one another."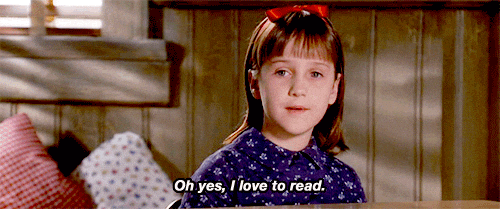 ---
Stay safe. Be Kind. But, take no shit.
Later, Booknerds ✌️🔪